Celebrate 30 years of the Lanesboro Arts gallery with our Lanesboro inspired group show, "Yesterday. Today. Tomorrow." Join us in July for a series of special events marking the occasion!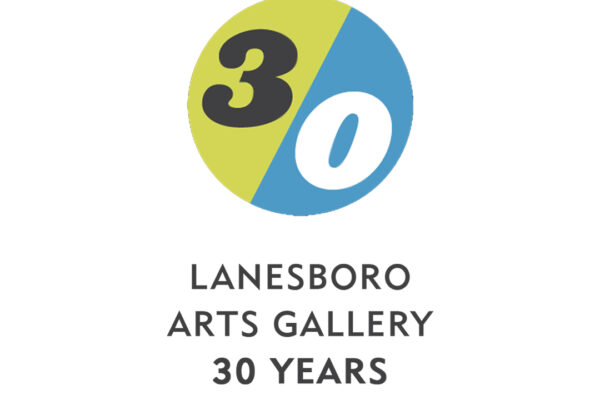 In the 1990s, the Cornucopia Gallery began showcasing artwork from the region's many talented creators. That effort would later evolve into the present-day galleries at Lanesboro Arts. Over the last three decades, hundreds of artists have shown their work in solo and group shows in the Exhibition Gallery or sold their work in the Sales Gallery.
To honor and celebrate that legacy – and all of the artists, community members, and patrons who've contributed to it – we've assembled a juried group show featuring the work of more than 30 artists: "Yesterday. Today Tomorrow." The majority of the featured artists are based in the Lanesboro area. Additionally, a few notable artists whose travels to the area inspired their work will also contribute pieces. The show will run from June 17 – August 13.
Lanesboro Arts is marking this milestone year with a special anniversary reception from 5:00 – 7:00 pm on Saturday, July 15th at the Lanesboro Arts Gallery. Note that this is NOT the day that the exhibit opens. This reception will feature historical storytelling, poetry readings, live music, and heavy hors d'oeuvres.
The reception will be followed by an After Hours Celebration from 7:00 – 9:00 pm on the back patio of High Court Pub.
An additional event to celebrate the 30th anniversary of Lanesboro Arts Gallery is a Canvas Clash! This is a fast-paced, live painting showdown between six artists will take place on Thursday, July 13th from 6:30 – 8:30 pm at Sylvan Brewing. Tickets and more information are available Here.
The exhibit is made possible by the voters of Minnesota through a Minnesota State Arts Board Operating Support grant, thanks to a legislative appropriation from the arts and cultural heritage fund. Handicapped accessible and free to the public, the exhibition gallery is located at 103 Parkway Ave N. in Lanesboro, Minnesota. The organization provides year-round arts programming and serves as a regional catalyst for artistic excellence and educational development, by providing diverse art experiences for people of all ages. For more information, visit www.lanesboroarts.org.