Lanesboro Arts Galleries connect artists with the community.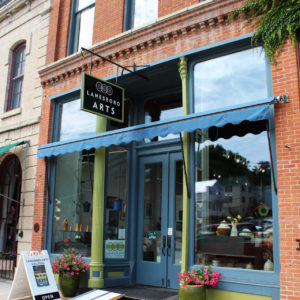 The 1879 brick building at 103 Parkway in downtown Lanesboro began as a general mercantile, supplying the town with its essential dry goods, fabric, and candy. In the 1990s, a group of artists opened a gallery there, representing the very beginnings of Lanesboro Arts. In 2014, the building underwent historic restoration, enhancing the facade and installing a grand entrance with 10-foot doors.
Today, 103 Parkway houses the Lanesboro Arts Juried Sales and Exhibition Galleries, which are open year-round. As a multidisciplinary arts organization with a passion for engaging a community with art, the Lanesboro Arts Galleries strive to present accessible and diverse works that foster educational opportunities for visitors as well as impacting artists' careers.