A flexible community green space connecting the Poetry Parking Lot to downtown Lanesboro.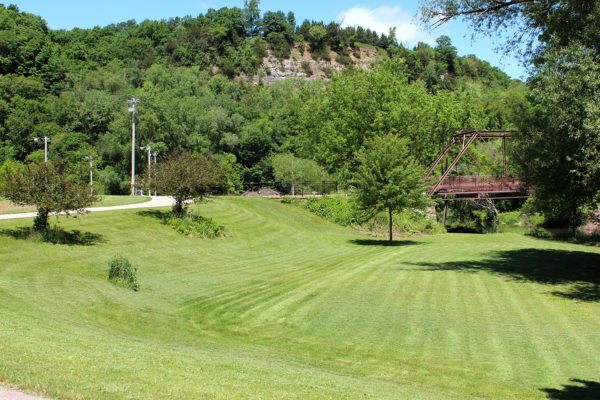 Scenic Gateway Park is located next to the Root River, and connects the Poetry Parking Lot to downtown Lanesboro via pedestrian trails and the 1893 Coffee Street Bridge. In the summer of 2014, Lanesboro Arts held a bronze pour with artist Karl Unnasch as part of the Lanesboro Arts Campus initiative to officially commission Gateway Park as a site for community events. The space has since been used for concerts, yoga retreats, youth art education, artist residency projects and other community activities. The site was identified by community members at visioning sessions in 2013 as a potential future location for a stone amphitheater.
In September 2018, Lanesboro Arts invited community members to come together for a series of events in Gateway Park that included fun and creative ways for them to share their ideas, input and vision on potential features and designs for a more formalized gathering and recreation space that supports a healthy community. More details on those events can be found here. An album of photos from a concert and charrette can be viewed here.