Lanesboro Arts' Annual Art Festival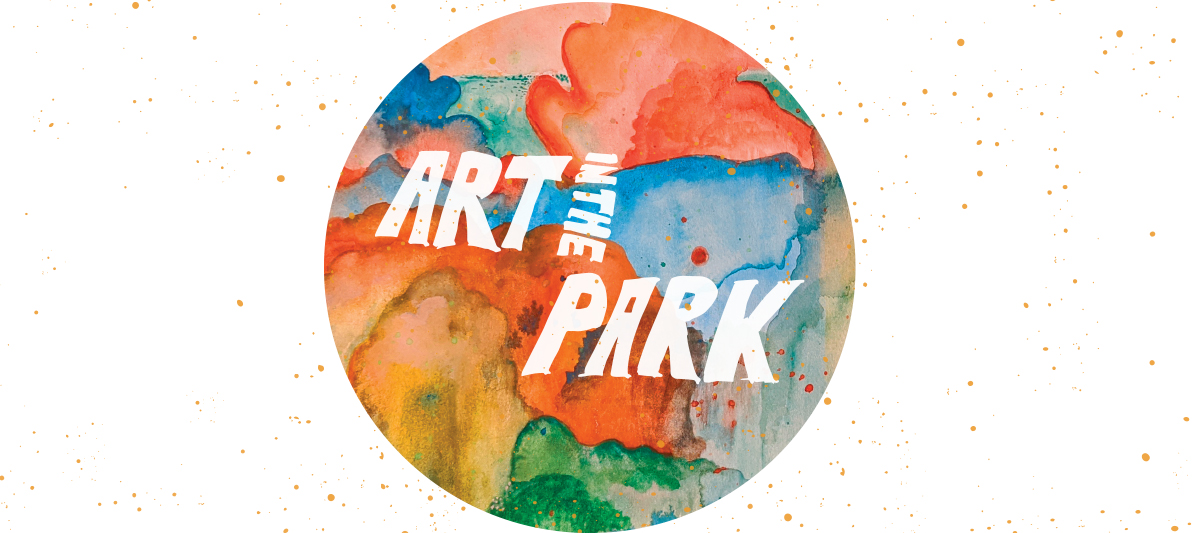 The 41st annual Art in the Park Fine Art Festival took place in Lanesboro, Minnesota on Saturday, June 18, 2022, and featured fine art booths and family art activities in the midst of mature shade trees in the beautiful setting of Sylvan Park. The event was held from 10 a.m. to 5 p.m. Please note that June 18th was the Saturday before Father's Day. Hosted by Lanesboro Arts, Art in the Park is southern Minnesota's longest running fine art fair! Renowned for quality, variety and value, Art in the Park attracts thousands of regional patrons to Sylvan Park in Lanesboro each year. Admission is free. Handicap parking is available at Sylvan Park. Socialized dogs on leashes are permitted.

Artist booths!
The focal point of Art in the Park is, of course, the art! Fine art and fine craft artist booths encircle Sylvan Park underneath canopies of shade, featuring a wide variety of artist-made work by over 80 artists from the tri-state region. Artwork includes paintings, photography, fine jewelry, textile rugs & quilts, hand thrown ceramics, stained glass, blown & fused glass sculptures, artworks utilizing reclaimed wood, stoneware clay pottery, metalwork, woven baskets, whimsical welded yard art, and more.
Interested in applying for the 2023 festival? – Learn More Here.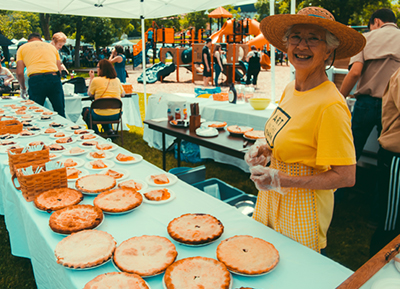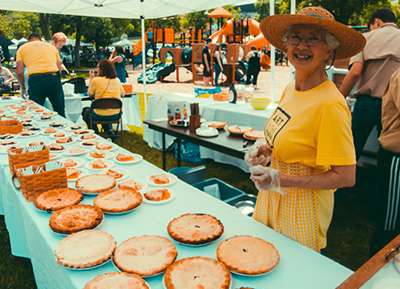 Food & Beverages:
Available food options in 2022 were pulled pork sandwiches and smoked chicken (Biggen's BBQ of Peterson), burgers and sandwiches (Abby's Concessions), and tacos (Taqueria El Sueño). The Farmers Market is also offering fresh food and healthy snack stands.
Beverages are available from Lanesboro Community Theater (ice-cold pop, lemonade, and water). Craft beer will be provided by Kinney Creek Brewery of Rochester, KARST Brewing of Fountain, Island City Brewing of Winona, and Lanesboro's very own Sylvan Brewing.



Live Music:
A whole lineup of live musicians and dancers added joyful ambiance and additional entertainment to Art in the Park 2022 from Sylvan Park's central Gazebo. This year's Art in the Park featured live performances from Ann & Andy Lowe, CBB Jazz Combo, Minnesota Traditional Morris, RavensFire, and River Crossing.
Ann & Andy Lowe recently moved to Lanesboro, but the pair have been making music together for decades. They are an acoustic folk duo with a unique and lyrical repertoire of covers.   They've lent their talents to Lanesboro Arts gallery openings and other events around town, and we were excited to have them kick off the live music at Art in the Park!
CBB Jazz Combo plays Classic Big Band era jazz music. Based in Chatfield, the group is an Art in the Park fan favorite. They offer a variety of jazz standards and improvisation that they find challenging and fun and hope you will, too!
Minnesota Traditional Morris is a men's English folk dance team that has practiced their boisterous and exuberant style of dance in Minnesota since 1974. This international living tradition came alive at 4th of July Parades, the Minnesota renaissance Festival, and, this year, Art in the Park!
RavensFire is well known locally for their energetic performances and beautiful harmonies. They sing a unique collection of traditional Irish, folk, Scottish, Americana, and original music while accompanying themselves on the mandolin, guitar, and bodhrán.
River Crossing is a unique local trio that plays an engaging, eclectic mix of songs. From infectious rhythm and blues and deep roots to neo-soul and modern singer-songwriter tunes that will welcome you to sit back and enjoy. Members Paul Schmidt, Ryan Palmer, and Jeff Sanders met at an open mic in Lanesboro in 2021 and found they all share the same passion for creating and supporting local music.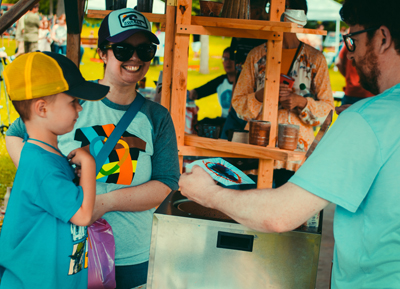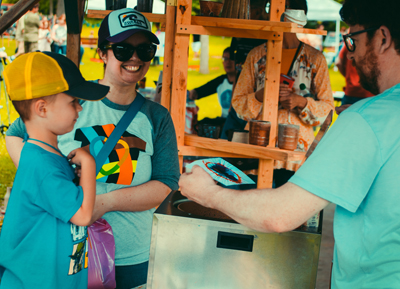 2021 Kids & Family Activities:
Kids Create! "Make a Tie for Dad" art project
Henna Tattoos
Face painting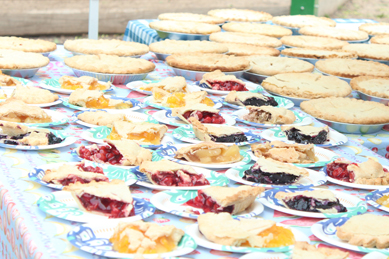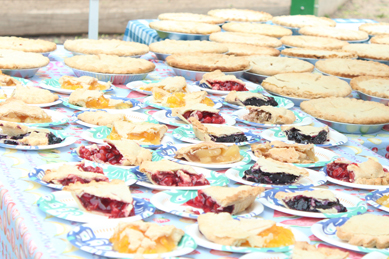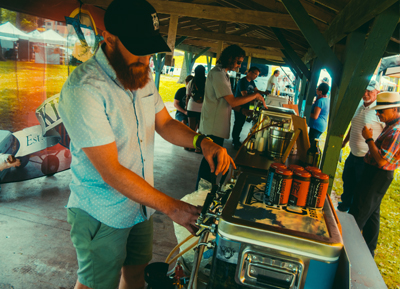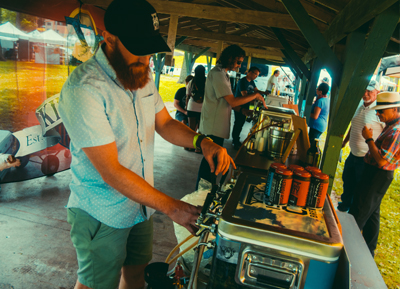 Volunteering at Art in the Park!
We need your help in making another successful Art in the Park festival possible! Please sign up in support of Lanesboro Arts and this amazing, long-standing community event. Shifts are available helping with the Information, Family Art, Pie, and Beer Booths. All ages welcome!
Please contact Kara Maloney at kara@lanesboroarts.org and she can sign you up.
List of Artist Vendors at Art in the Park 2022!
Janice Ahlstrom (Jewelry)

Ronald Anderson (Wood)
Susan Anderson (Painting)
Suzanne Anderson (Jewelry)
Melanie Joy Bacon (Painting)
Kannika Breuske (Jewelry)
Nicole Burk (Glass)
Laura Burlis (Mixed Media)
Linda Carlson (Glass)
Caitlyn Chellew (Mixed Media)
Megan Chicos (Photography)
Judy Christensen (Jewelry)
Sean & Trang Cusick (Mixed Media)
Tahira Darling (Jewelry)
Elizabeth Deyo (Painting)
Christy Dickinson (Jewelry)
Shelita Dietrich-Kelly (Painting)
Mary Ila Duntemann (Glass)
Eric Eggler (Wood)
Melissa Eggler (Mixed Media)
Ashley Erickson (Painting)
Andy Fiore (Photography)
Cami Fuller (Fiber)
Lake Garren (Jewelry)
Joy Gatzke (Jewelry)
Robert Geisel (Jewelry)
Vicki Green (Jewelry)
Kylie Guimont (Wood)
Erin Gunelson (Ceramics)
Robert Hale (Jewelry)
Gary Harbo (Other)
James Harvey (Wood)
Tracy Heimer (Metalwork)
Phil Holtan (Wood)
Barb Jeffers (Photography)
Jacob Jensen (Ceramics)
Brian Keeler (Ceramics)
Sharon Kirkland (Metalwork)
Michael Klen (Drawing/Pastels)
Brian Knutson (Photography)
Connie Kopet (Jewelry)
Mary Kay Krouze (Other)
Mark Lajiness (Sculpture)
Alex Lange (Ceramics)
Raelyn Larson (Mixed Media)
Jennifer Linck-Tollefsbol (Wood)
Hope Luskey (Photography)
Shanna McCann (Other)
Dianne Merten (Painting)
Ruth Mikos (Painting)
Ashley Neary (Textiles)
Kayla Nolan (Other)
Cole Nyquist (Photography)
Haley Olson Hicks (Jewelry)
Lee Oman (Wood)
Susan Parham (Textiles)
Rachel Pauli (Jewelry)
Jane Peck (Other)
Brooke Pfeffer (Jewelry)
Nina Preheim (Ceramics)
Kelly Puent (Mixed Media)
Alissa Rindels-Walton (Mixed Media)
Keith Rolling (Wood)
Miranda Rosa (Textiles)
Dustin Rosemark (Mixed Media)
Sandra Simon (Painting)
Jay Skranka (Other)
Tasha Smith (Ceramics)
Stephanie Spencer (Painting)
Angela Strobel (Mixed Media)
Nancy Stroessner (Textiles)
Katie Stromlund (Painting)
David Susag (Wood)
Dennis Theiler (Painting)
Sue Vogen (Mixed Media)
Alexis Zaccariello (Ceramics)