Art in the Park is Lanesboro Arts' annual Fine Art Festival on the Saturday of Father's Day weekend from 10 a.m. - 5 p.m.

The 38th annual Art in the Park Fine Art Festival in Lanesboro, Minnesota on Saturday, June 16, 2018 will feature 90+ fine art booths, excellent live music, craft beer & community food vendors, and family art activities in the midst of mature shade trees in the beautiful setting of Sylvan Park. The event is held from 10 a.m. to 5 p.m. Please note that June 16th is the Saturday before Father's Day. Hosted by LANESBORO ARTS, Art in the Park is southern Minnesota's longest running fine art fair! Renowned for quality, variety and value, Art in the Park attracts thousands of regional patrons to Sylvan Park in Lanesboro each year.
Are you an artist?
Here is more information about applying for Art in the Park; the jury accepts original work in painting, drawing, photography, ceramics, sculpture, metalwork, glass, fiber, paper, jewelry, wood, textiles and mixed media. We are accepting wait list applications until May 31. Apply today!
Are you interested in volunteering at Art in the Park?
Please contact kara@lanesboroarts.org and Kara will give you the shift options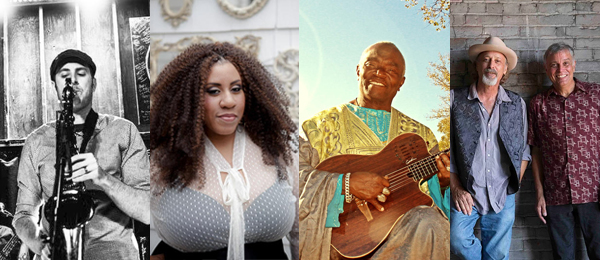 Live music at Art in the Park 2018 is generously supported by Mark and Romi Wilhelm through the Rudolf E. Wilhelm Fund of the Community Foundation for Southeast Michigan

Kids & Family Activities:
Kids Create! "Make a Tie for Dad" art project
Surprise Sculpture Art Installation
Henna Tattoos by Kayley
Face painter
Playground
Fishing pond
String Box Art Shanty from NewStudio Architecture
Delicious food provided by local organizations:
Egg Rolls, Curry & Rice
Pulled pork sandwiches
Brats, hot dogs & pickles
Tacos
Pie & Ice Cream (peach, cherry, blueberry, rhubarb, and apple )
and more!
Craft beer provided by:
Kinney Creek Brewery
Island City Brewing Co.

Sponsored by Wisconsin Public Radio