Art in the Park is Lanesboro Arts' annual Fine Art Festival on the Saturday of Father's Day weekend from 10 a.m. - 5 p.m.

The 39th annual Art in the Park Fine Art Festival in Lanesboro, Minnesota on Saturday, June 15, 2019 will feature 90+ fine art booths, excellent live music, craft beer & community food vendors, and family art activities in the midst of mature shade trees in the beautiful setting of Sylvan Park. The event is held from 10 a.m. to 5 p.m. Please note that June 15th is the Saturday before Father's Day. Hosted by Lanesboro Arts, Art in the Park is southern Minnesota's longest running fine art fair! Renowned for quality, variety and value, Art in the Park attracts thousands of regional patrons to Sylvan Park in Lanesboro each year. Admission is free. Handicap parking is available at Sylvan Park. Socialized dogs on leashes are permitted.

Over 90 artist booths!
The focal point of Art in the Park is of course the art! Fine art and fine craft artist booths encircle Sylvan Park underneath canopies of shade, featuring a wide variety of artist-made work by over 90 artists from the tri-state region. There will be paintings, photography, fine jewelry, textile rugs & quilts, hand thrown ceramics, stained glass, original paintings, blown & fused glass sculptures, artworks utilizing reclaimed wood, stoneware clay pottery, metalwork, woven baskets, whimsical welded yard art, and more.
Interested in applying for the 2019 festival – Click Here.
Find out which artists attended the 2018 festival.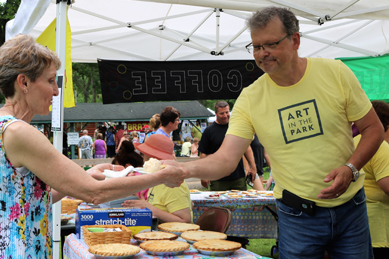 Volunteering at Art in the Park!
We need your help in making another successful Art in the Park festival possible! Please sign up in support of Lanesboro Arts and this amazing, long-standing community event. Shifts are available helping with the Information, Family Art, Pie, Beer and Curry Booths. All ages welcome!
Please contact kara@lanesboroarts.org and she can sign you up.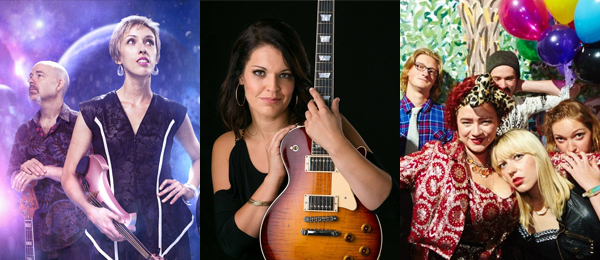 Live music at Art in the Park 2018 was generously supported by Mark and Romi Wilhelm through the Rudolf E. Wilhelm Fund of the Community Foundation for Southeast Michigan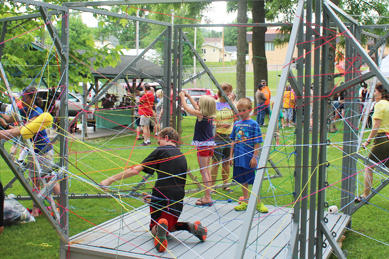 2019 Kids & Family Activities:
Kids Create! "Make a Tie for Dad" art project
Surprise Sculpture Art Installation
Henna Tattoos
Face painting
Aerial Arts Fitness by Discover Happy
Interactive Artist Demonstrations
Arts Education Activities by regional nonprofits
P.L.A.Y.Y. Installation (Intergenerational Playgroup)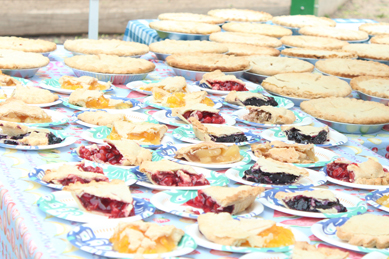 Delicious food provided by local organizations:
Pulled pork sandwiches
Brats, hot dogs & pickles
Tacos
Pie & Ice Cream (peach, cherry, blueberry, rhubarb, and apple )
and more!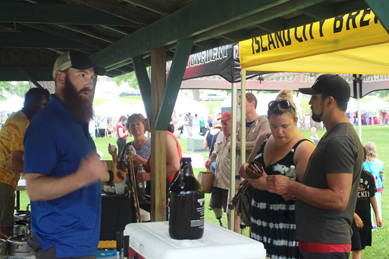 Craft beer provided by:
Kinney Creek Brewery
Island City Brewing Co.
Karst Brewing 

Art in the Park 2018 was sponsored by: