With a population of less than 750 people, a wealth of natural beauty and commitment to the arts, Lanesboro has become a national model for community revitalization.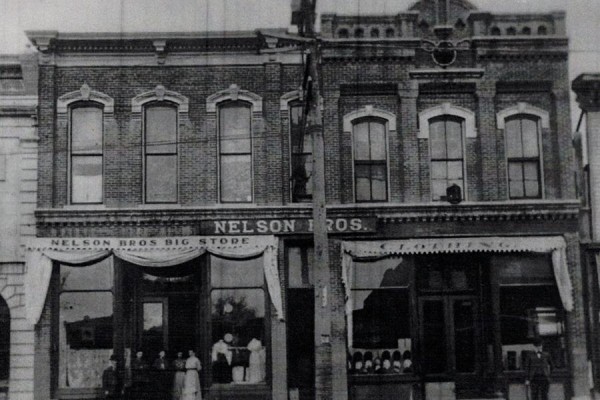 No place in Minnesota presents more natural attractions than the romantic town of Lanesboro, surrounded as it is by beautiful coves, shady retreats, splendid boating, fine drives, and breathtaking cliffs that tower above the charming valley.
from a 1868 advertisement
Since its founding in 1868, the natural beauty of Bluff Country has drawn people to Lanesboro to live, visit, and find inspiration. Pulitzer Prize-winning author Sinclair Lewis observed, "Through all this district, secret little valleys branch off from the major valleys of the Root River, and there is room enough and view enough for 11,000 poets."
Recession
Despite its allure and a rapid boom in the late 1800s, the promise of tourism and commerce faded by the turn of the century, and agriculture again became the backbone of the economy. Lanesboro survived, but by the 1970s it seemed destined to become a ghost town – the rail service had been abandoned, family farms were struggling, and the historic downtown was overwhelmingly vacant.
Revitalization
In the early 1980s, two important initiatives changed the course of Lanesboro's future: the old railroad line that passed through town was redeveloped by the state of Minnesota as the 42-mile Root River State Trail, and the Lanesboro Arts Council was formed by a group of local artists. Artists, outdoor enthusiasts and tourists from the Minneapolis/St. Paul came to Lanesboro, first for the beautiful views and recreation, and later for the affordable real estate. New businesses filled the downtown storefronts, Victorian homes were converted to bed-and-breakfasts, and the arts thrived:
The Lanesboro Arts Council held its first Art in the Park festival and inhabited the St. Mane Theatre.
The Commonweal Theatre Company was formed.
The Lanesboro Arts Council helped create the Cornucopia Art Center, giving artists a beautiful space to exhibit and providing community arts activities.
The Lanesboro Arts Council and Cornucopia Art Center merged to create Lanesboro Arts in 2010.
Today
Today, Lanesboro's agricultural roots, Scandinavian heritage, love of outdoor recreation, and commitment to the arts sustain its strong identity. Lanesboro has been named one of the 20 Best Small Towns to Visit by Smithsonian Magazine and recognized as a Top 12 Small Town ArtPlace by ArtPlace America. For more information, please visit www.lanesboro.com.
Interested in moving to Lanesboro? Check out information on relocation and business opportunities.
---
Historic information from "Images of America: Lanesboro, Minnesota" by Don Ward and Ted St. Mane.