A professional exhibition opportunity for visual artists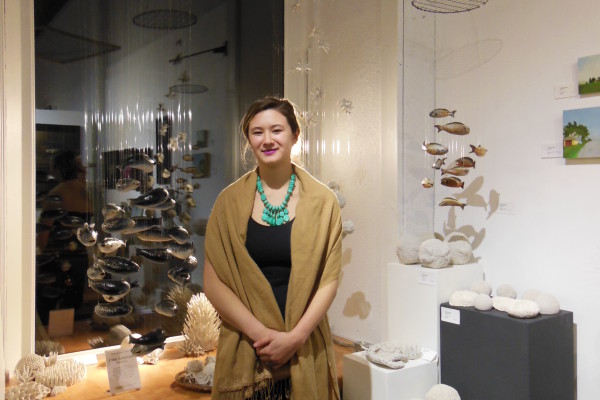 The 2023 Emerging Artist Exhibition highlights the work of three or more emerging artists from Minnesota, Iowa or Wisconsin. The application deadline for the 2023 exhibition is noon on December 9, 2022. Accepted artists will be notified by December 21.
Lanesboro Arts defines "emerging artist" as an individual who has great potential in their artistic practice but has not yet received major recognition for their work. All visual arts media are eligible. Artists may be any age, but Lanesboro Arts invites those artists with limited exhibition experience to apply.
To apply, artists may complete the online application available below. To complete the application, artists are asked to submit images via Google Drive or Dropbox. All visual arts media are eligible – both 2-D and 3-D.
Wall pieces chosen will need to be framed and include a hanging wire in the back; all work in the Emerging Artist Exhibition will be for sale as per consignment agreement (40% gallery, 60% artist). Transporting the work to and from Lanesboro will be the responsibility of the artist. However, for this show, we will offer a driving stipend upon request.  The deadline for work delivery will be February 1. Artists will have the option of participating in the assembly of the show, which will be coordinated with the gallery director.
The Emerging Artist Exhibition will open on Saturday, February 11, 2023, with an artist reception from 6 p.m. to 8 p.m.
Contact Kris Viesselman with questions or for more information, 507-467-2446 / gallery@lanesboroarts.org.