FREE Art Activities for Families at Home.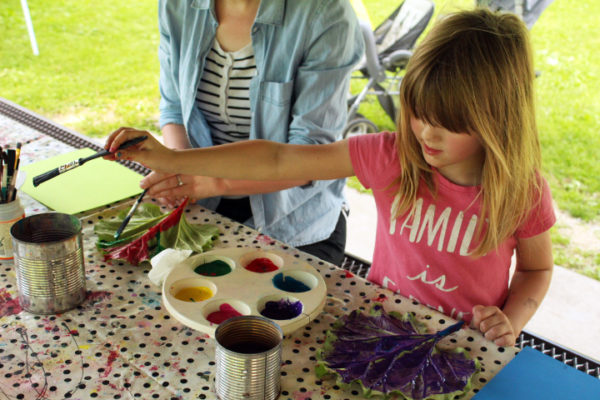 During the initial lockdown stage of the COVID-19 pandemic, Lanesboro Arts continued to think creatively and find new ways to serve our community! Below are some ways we provided youth and family arts programming during that time at home. While this program has paused since 2020, we encourage you to utilize these fun challenges at any point.
Challenges:
Week 1: Earth Day Challenge

To celebrate, we issued our first weekly

#

stayathome

challenge: share a photo of you in nature on our Facebook page or on your Instagram story! It could be a photo from Earth Day or one that was taken in the past, you decide. We celebrated caring for this beautiful home we all share.

#

LAEarthDayChallenge

Week 2: Chalk Art Challenge

A spin off a favorite local snow sculpture contest for the residents of Lanesboro, MN. We launched a Chalk Art Contest; participants made drawings using sidewalk chalk – anything you wanted – and snapped a picture of it. The only rule was to have fun. Pictures were posted to the Facebook group page linked here: bit.ly/2VQYKDy At the end of June, a committee decided the winners: First place was Mark Henrich, second was Ayla Madland, third was Wyatt Seablom, and most unique was Ruby Resseman. Congrats to all!

Week 3: Haiku Challenge

A haiku is a short, three-line poem following a 5-7-5 syllable structure. That means your first line should have 5 syllables, the second has 7, and the third has 5. Participants in 2020 shared their haikus in a photo on their Facebook page or on Instagram story and tagged us! Need some inspiration? Take a walk to Lanesboro's Poetry Parking Lot, where you'll find 15 haikus posted on signs. Happy writing!

Week 4: Drawing Challenge

We loved all the crabapple trees, lilacs, and flowers in full bloom, so this week's challenge was to go outside, find a blooming plant or tree, and draw or paint a picture of it, plein air style. We celebrated a beautiful summer by spending time outside surrounded by nature!

Week 5: Rhubarb Print Challenge

With Lanesboro's Rhubarb Festival being canceled this year, we challenged you to have a little fun with rhubarb leaves at home. This was a great way to spend some time outside with your friends and families. We encouraged you to mix up any colors you like, or put any patterns you like. Once you were done, we asked you to snap a picture of it and share your colorful works with us! This week's challenge was a great way to get messy, creative, and most importantly have fun! Click here to watch our instruction video
Youth Programs from other Arts Organizations:
Our friends at Courageous heArts came up with these activities that we love:
Create Using Stuff Around Your House
Paint rocks found outside with paint, glitter, etc.
Create paper beads with glue, paper, and glitter to make jewelry.
Design a new game for the whole family to enjoy.
Make a Soda bottle planter man – You can cut off the top of a liter bottle of pop and use the bottom half to plant flowers in. You can also decorate/paint the bottom half of the bottle.
Create a kite with a paper lunch bag and popsicle sticks.
Create some costume accessories with paper bags:

Create educational I Spy Jars.
Make masks with paper plates and yarn.
Send secret messages with invisible ink!
Reinforce hand washing with the pepper experiment.
Take Virtual Field Trips Around the World
Museums…
Watch Theatre and Musical Performances
Under each musical you can find options to enjoy the show online:
Watch broadway musicals with a free one month trial at BroadwayHD.
Follow #LiveFromHome on Instagram to find some acoustic performances.
The Royal Opera House's Youtube Channel uploads both full-length and short clips of ballet and opera works that they produced in the past. If you catch them at the right time, you can even watch live ballet performances!
Our friends at the Department of Transformation came up with these activities that we love:
Creativity
Take your artistic practice online or make a short video of your artistic practice that you can text or email to folks in your community
Organize a digital poetry reading or digital house concert through Zoom Video Conferencing or GoToMeeting with area poets and / or musicians. Make sure to set up a digital tip jar or other way to donate / support your local artists!
Share a poem or a song or a story with people you love via text each day
Make your own list of creative ideas for connecting in your community and share it with your local newspaper or radio station
20-minute writing practice – organize a small group online or on the phone to participate in a writing practice, start a 20-minute timer, hit mute, each person writes a song / poem / story, when timer goes off, share with each other
Sunset photo array – ask folks in your community to take a sunset photo from their own house and to text them to you, compile all the photos into an album or collage that captures the same sunset from many different angles
Make a playlist of your favorite songs or based on a certain theme to share with your community
Continue to experience art through online resources, like virtual museum visits
Work with your local radio station to organize a call-in hour where folks can share creative ideas for staying connected during social distancing
Many artists are moving their practice online – invite a friend to join you for a streaming house concert or online performance that you want to attend
Stay creative with Stone Soup! Stone Soup is posting new writing prompts every weekday and they even host Flash Contests every Monday
Create art by recycling! If you need some inspirations, visit the KinderArt page
The Whitney Museum of American Art posts various art activities based on the artwork in their collection that engages both kids and adults
Make your own musical instrument at home!
Joy
Social Distance Choir! Set a time to meet in a public park, mark places for everyone to stand six feet apart, have a conductor with a megaphone, email or text the music / lyrics to everyone's phone, and sing together from a healthy social distance
5 O'Clock Walk! Make a walking map for your community, invite folks to take a walk every day at 5 o'clock with everyone starting at a point on the walking map closest to their house – keeping a safe social distance from each other – a great way to end the work from home day! (inspired by Ann Thompson in Milan, MN)
Social Distance Parade! Invite folks in your community to decorate cars or bikes with positive messages and agree to a time to drive a certain route – while keeping a safe social distance – honking horns and ringing bells, bringing joy to your community
Drive-in Concerts! Like drive-in movies, but with a musician playing and everyone rolls down their window to listen! OR just organize a drive-in movie!
Digital Happy Hours! Organize one for folks in your community! Or, consider joining our Off the Clock Digital Happy Hour for Rural Arts & Cultural Workers
Digital Book Club! Now that we have more time to read, put together a Social Distance book club, meet online every other week with and discuss the book you you are reading
Digital Karaoke! Host an online singalong or karaoke night with your friends! Check out this list for the best online Karaoke platforms
Digital Dance Parties! Send out a sweet playlist, suggest costumes, sparkles, and furs, invite your friends to log on with headphones and everyone presses play on the playlist at the same time and dances their hearts out!
Digital Game Nights! Pick a board game (trivia, balderdash, outburst, charades, pictionary, etc.), one person to host, and adapt it for a digital setting
Digital Puppet Show! Depict a fun memory or story using only sock puppets on the screen
Sneaky Phone Call! Call someone from in front of their house and have a conversation through their front window, like a modern-day tin can phone!
Digital Reunions! Convene former cohorts you have been a part of or projects you have worked on and provide a space for checking-in, being creative, and having informal conversations
Digital Talent Show! Dance routines, musical instruments, or even an artwork you have been practicing and working on at home–share your talents with your friends and family
Cell Phonebook Roulette! Scroll through the phone book on your cell phone and point to a random person to call and check-in on – maybe it's someone you haven't spoken with in years – maybe it's good, maybe it's awkward, maybe it's hilarious!
Chat Room! Organize a back to the 90s campaign and start a chat room where everyone has to come up with a great 90s name like SagitariusSparkles
Text Tree! Set-up a text tree with your neighbors and share one fun thing to try from this list (or create your own) each day!
Phone Tag! Call someone in your community, see how they are doing, and then tag them to call another person – pass it on!
Best Corners of the Internet! Make a list of hilarious corners of the internet for pure joy and entertainment and share with your community – like this example from Palouse, WA.