A Smithsonian initiative designed to connect students with local historical & cultural centers for community-based research and to provide them with hands-on technology experience.
For four months in 2016, three Lanesboro area students worked diligently on Lanesboro Arts' Youth Access Technology Project (YATP), a local history media project of impressive scope and quality. Made possible through a $9,250 grant awarded to Lanesboro Arts in December 2015 by the Smithsonian Institute's Museum on Main Street program, the important stories told in these student-created videos have be uploaded to the Smithsonian's Stories from Main Street website, for the purpose of archiving stories of life in America's small towns. Lanesboro Arts was one of six sites in the nation to receive this grant for 2016.
The YATP began with a simple goal — learn how to preserve Lanesboro's history using modern technology. In the end, three Lanesboro students — Olivia, Mai, and Nora — each created high-quality, in-depth films running between 15 and 22 minutes that explore topics and issues relevant to both Lanesboro and other small communities throughout the country.
The films were completed over the course of countless sessions of historical research, interviews with area residents, content editing, and communications & technology training. "We covered everything from interviewing skills to research and editing ," explained Dorbin. "At one point, their assignment was to approach people on Parkway Avenue and ask, 'When was the last time water made you laugh?'" The students talked with a broad cross section of people, including political figures, artists, business owners, families, and perhaps most revealing, each other.
While the process was a significant commitment, Olivia shared she learned a lot about herself. "Apart from learning the technical skills of documentary making, I developed a deeper appreciation, feeling of belonging, and investment in my community and its future," she said. "I still look back on the entire process of making these documentaries and think, 'Man, I did that!'"
The students said that YATP helped teach them important life skills. "I learned how to be more comfortable around people because when you have to talk to random strangers on the street, you have to be confident," Mai said.
Olivia said that the project helped her learn soft skills such as how to meet deadlines, compose emails, and conduct interviews. "These experiences helped me grow as a person and have benefited me greatly as I transition into college and its demands," she said.
These films introduce concepts of rural sustainability, featuring strategies and resources through storytelling. This medium allowed an Arts Campus narrative to be told in an accessible, approachable, and mosaic-like way through multiple voices and perspectives. "These aren't stories about Lanesboro," Dorbin said. "These are stories about contemporary rural America. These are stories about issues facing every rural community we know."
Through their films and participation in this project, Mai, Olivia, and Nora have demonstrated the profound impact of — and immense possibilities created through — including young people in the community decision making process and providing them with a platform to share community narratives. "I have loved seeing their exploration of their environment and community and their growth as citizens, uncovering history and realizing that they are also creators of history and can influence local decision-making," shared Erin Dorbin, a local historian and documentarian who served as the YATP coordinator. "In presenting this [to the students], we did not want to determine what projects that the students would take on. We had some ideas, but it had to be self-directed because if it wasn't something that they were curious about, then who would spend hours after school pursuing this?" Dorbin said. The results challenge accepted notions about small town life and reflect something personal about the filmmakers. Each film covers a different topic.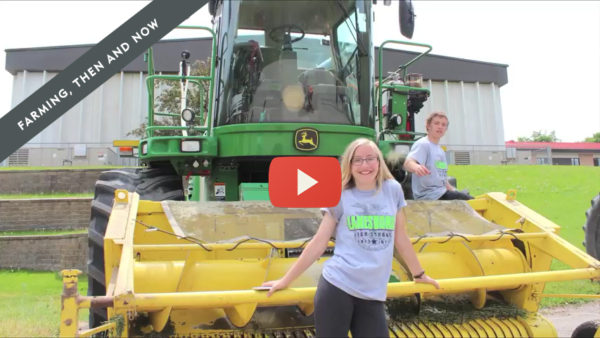 Nora's film, "Farming, Then and Now" explores agriculture and century farms, from highlighting Future Farmers of America in the schools to talking with 3rd and 4th generation family farmers to visiting the Lanesboro Sales Commission auction house.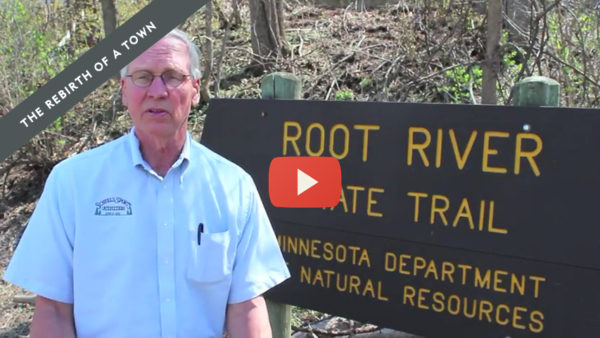 Olivia's film, "The Rebirth of a Town" is elegantly summed up in the question asked at the beginning: "What caused the transformation of Lanesboro from its semi-neglected state to the vibrant town it is today?" Residents' recollections of Lanesboro in the 1970s and 80s are interspersed with the transformation of the Root River State Trail, from railroad line to outdoor recreation attraction. Lanesboro and its thriving arts community are highlighted as a model for economic regeneration in other small towns, especially those in Southeastern Minnesota.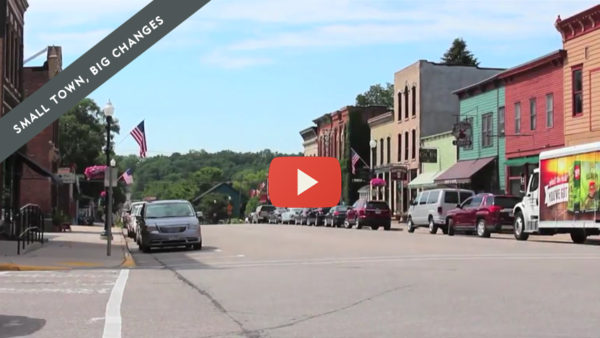 Mai's film "Small Town, Big Changes" explores why people settled in Lanesboro originally in the 19th century, contrasted with a deeply personal and local perspective on what it takes to sustain a small town in the Twenty-First Century. An intimate portrait of community, economics, Main Street and the future of rural America emerges through the lens of the filmmaker, her peers, local business owners, and the town's decision makers.
The YATP was a stand‐alone project that also served as an extension to the Smithsonian Institution Water/Ways exhibition and events that took place in Lanesboro January 7 – February 19, 2017. During that time, the student's documentary films were premiered to community members in screenings at the St. Mane Theatre on January 27 and 28, 2017.
The project specifically took place from March to July, 2016. The films were previewed to the student's friends and family, as well as interviewees, participants, and interested community members, in a special screening on July 9, 2016.  Official goals of the YATP, as per the Smithsonian were: 1) Learn how to preserve our community's history, through oral history interviews and the use of new media technology; 2) Research archival materials; and 3) Make local history come alive for a public audience.
As mentioned above, Erin Dorbin served as the project leader, facilitating all sessions, meetings, student communications, and providing resources and teaching support for the students throughout the project. Erin also served as the project's technology leader, teaching students how to use all the new equipment (audio recorders, scanners for archival materials, still photography and video, microphones, etc.), and providing them with lessons and assignments to guide them through the creation of each of their individual video projects.
Sandy Webb served as our local historian, providing students with help in using the resources of the Lanesboro History Museum. Adam Wiltgen of Lanesboro Arts helped facilitate access to equipment and project, as well as with Smithsonian reports, communications and budgets. Sarah Peterson helped document this project via still photography.