Your generosity will help propel Lanesboro Arts into 2023!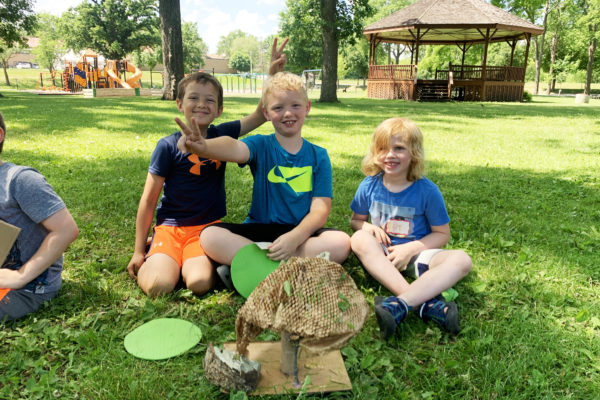 Our Reach for the Arts annual fund campaign is an opportunity to highlight the many amazing things our Lanesboro Arts members help make happen over the year. Your support has continued to make wonderful programs and events happen here at Lanesboro Arts, even through both global, national, and local landscape changes, and the usual day to day realities of non-profit work. Lanesboro Arts continues to adapt and grow with a sustained and enthusiastic commitment to fostering the arts in our area. We're deeply grateful for your support that allows us to continue to do so.
We look back on 2022 as a year of great forward momentum! With an expanded staff, we were able to welcome thousands of Gallery visitors this year, host several live performances at the St. Mane Theatre, present wonderful exhibition openings, support local and regional artists, offer youth art programs and two artist residencies, and bring back a second season of live music in Gateway Park. This brief list only highlights some of the wonderful ways in which Lanesboro Arts works to fulfill its mission as a regional catalyst for artistic excellence and educational development in providing diverse art experiences for people of all ages in our vibrant and unique community.
As our team plans for another year of diverse, joyful, and impactful art programming, we ask you to join our efforts through your financial support.
Your support will help:
Celebrate 30 years of the Lanesboro Arts Sales Gallery
Support new and continued public art projects.
Youth arts programming that enriches art educations and inspires young people to create!
Rhythms on the Root concert series in Gateway Park.
Support and uplift emerging and established regional artists
Artist Residency Programs and more!
We believe in the transformative power of creativity in our daily lives. We believe in the collective impact of art and artists in processing our world. We believe that our community is strongest when we rise together to grow into new challenges and opportunities. We hope you'll join us in upholding these beliefs through our mission of activating the people and places of Lanesboro by supporting us today.
Our goal is to raise $15,000 by January 31st.
We're relying on people like you to help us reach our goal and provide these experiences for our region. Please consider making a tax-deductible contribution to support Lanesboro Arts' vital community programming today! Contact Executive Director Kara Maloney with any questions 507-467-2446 ext 3 or kara@lanesboroarts.org