Your generosity will help make 2022 as significant and meaningful as ever!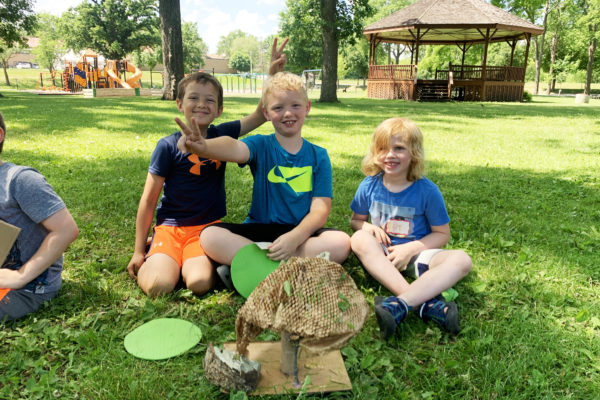 Our Reach for the Arts annual fund campaign is an opportunity to highlight the many amazing things our Lanesboro Arts members help make happen over the year. Your support has continued to make wonderful programs and events happen here at Lanesboro Arts — yet there's no denying that this year looks different than most. The global, national, and local landscapes have changed drastically, and Lanesboro Arts has worked to adapt along with them. We're deeply grateful for your support that allows us to continue to do so.
We look back on 2021 as a year of transition, change, challenge—and great accomplishment! Despite the ongoing COVID-19 pandemic, Lanesboro Arts was able to welcome Gallery visitors and a new Gallery Director, host wonderful exhibition openings, support local and regional artists, offer youth art programs and artist residencies, launch our first outdoor concert series in Gateway Park, and more. Even while navigating uncertainty, we found new ways to offer vital programming while supporting artists and community.
With the new year, we will continue adapting to and growing alongside the necessary changes we want to see in our communities.
Your support will help:
Support new and continued public art projects.
Youth arts education programming that inspires and enriches young people to create!
Concert Series in Gateway Park, in response to community interest in this natural amphitheater space.
Artist Residency Program and more!
We believe in the transformative power of creativity in our daily lives. We believe in the collective impact of art and artists in processing our world. We believe that our community is strongest when we rise together to grow into new challenges and opportunities. We hope you'll join us in upholding these beliefs through our mission of activating the people and places of Lanesboro by supporting us today.
Our goal is to raise $15,000 by December 31st.
We're relying on people like you to help us reach our goal and provide these experiences for our region. Please consider making a tax-deductible contribution to support Lanesboro Arts' vital community programming today! Contact Executive Director Kara Maloney with any questions 507-467-2446 ext 3 or kara@lanesboroarts.org