Resources for artists interested in initiating their own projects in Lanesboro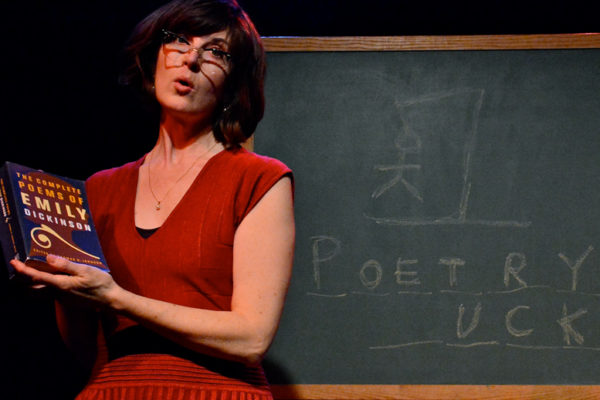 The Jerome Foundation seeks to contribute to a dynamic and evolving culture by supporting the creation, development, and production of new works by emerging artists. The Foundation makes grants directly to emerging artists in Minnesota and New York City, especially those working in film, video and digital production. More information can be found here: https://www.jeromefdn.org/apply
The Minnesota State Arts Board's Artist Initiative grant program is designed to support and assist professional Minnesota artists at various stages in their careers by encouraging artistic development, nurturing artistic creativity, and recognizing the contributions of individual artists to the creative environment of the state of Minnesota. Program overview, instructions, and eligibility requirements can be found here: http://www.arts.state.mn.us/grants/artist-initiative.htm
https://pillsburyhouseandtheatre.org/mcknight-artist-fellowships/
From August 16 to October 11, 2019, Pillsbury House Theatre will accept applications for the inaugural McKnight Community-Engaged Artist Fellowship program.
Community-Engaged Artists are artists who use their artistic practice to engage relationships aimed at producing social transformation. The goal of the Community-Engaged Artist Fellowship program is to identify and support mid-career Minnesota artists who create exceptional community engaged work. The program will use an independent jury of three arts professionals to award two fellowships. The fellowship will run for one year: January 1, 2020– January 1, 2021. Artists from all areas of Minnesota are encouraged to apply.
SELECTED FELLOWS WILL RECEIVE:
• $25,000 (unrestricted): Fellowship funding may be used to enhance any aspect of the artist's life, such as overhead costs, the purchase of materials, travel, and other living expenses. Awards are subject to state and federal income tax guidelines.
• $3,000 in additional funds for a pilot initiative leading to the development of new community engaged work.
• Access to PH+T's facilities and equipment.
• Support from PH+T staff and menu of community resources and services.
• Fellowship Discussion Series: Fellows will select a national expert in the field to be in dialogue with throughout the term of their fellowship, culminating in a public discussion about community engaged practice.
Applicants will be evaluated and selected based on the transformative impact of their work as evidenced in submitted materials, and work samples. Consideration will be given to accomplishments to date as well as promise for continued development and the impact the fellowship will have on the artist.
APPLY:
Applications are open August 16 – October 11, 2019. To apply, click here.
Stay tuned for info session dates!
GET IN TOUCH:
Mike Hoyt, Program Director
mikeh@pillsburyhousetheatre.org / 612.787.3655
Pillsbury House Theatre / 3501 Chicago Ave S, MPLS
ABOUT MCKNIGHT FELLOWSHIPS:
The McKnight Foundation's Arts program is one of the oldest and largest of its kind in the country. Established in 1981, the McKnight Artist Fellowships provide annual, unrestricted cash awards to outstanding mid-career Minnesota artists in ten (currently expanding to 15) areas. For more information, visit https://www.mcknight.org/programs/arts/the-mcknight-artist-fellowships/.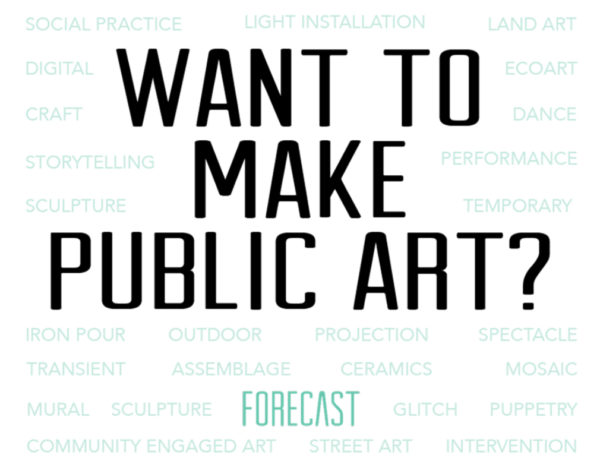 FORECAST PUBLIC ART
Four Public Art Grant Opportunities will open for applications on August 12, 2019!
Learn more and get prepared in advance by attending our info session:
Grant information:
Thursday, July 11th from 6pm – 7pm
All My Relations Gallery
1414 E Franklin Ave.
Minneapolis, MN 55404
NOTE: If you are applying to the Early-Career Project Grant or Mid-Career Project Grant you are required to upload/secure site permissions with your application (deadline October 16, 2019). Learn more about the in's and out's of securing site permissions at our info session featuring artists and city planners.
ABC's of Site Permission
Thursday, July 25, 2019
Forecast Public Art
2300 Myrtle Ave, Suite 160
St. Paul, MN 55114
Future dates for info sessions and site permission workshops will be announced on our Grants page!
Key Dates:
Deadline to submit is October 16, 2019
Grant-Funded Period: January 1, 2020 – November 30, 2020
GRANT OPPORTUNITIES
Mid-Career Project Grant*
Supports the creation of a new, publicly accessible, temporary or permanent artwork anywhere in the state of Minnesota by a Minnesota-based mid-career public artist
Mid-Career Professional Development Grant
Supports Minnesota-based mid-career artists seeking to expand or advance their careers in the field of public art, through a project idea or participation in career-enhancing activities
Early-Career Artist Project Grant*
Supports creation of a temporary or permanent public artwork anywhere in the state of Minnesota by an early-career Minnesota-based artist
Early-Career Artist Research & Development Grant
Supports early-career artists in public art related research and development or with the planning phase of freely accessible public art installation or activity in Minnesota
* require site permissions/approval – please attend Site Permissions workshop described above as possible