Lanesboro Arts Sales Gallery features work from more than 80 regional artists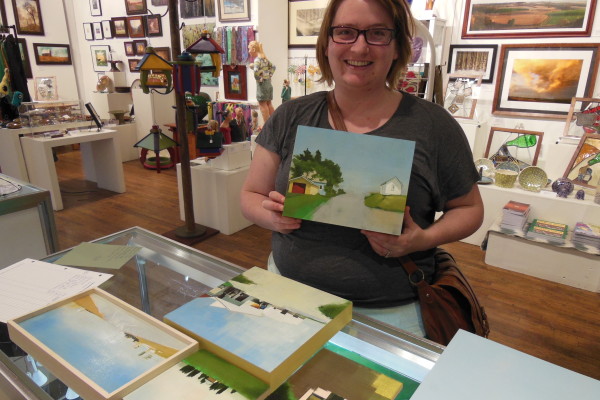 The Juried Sales Gallery presents work from Minnesota, Iowa, and Wisconsin. These pieces exhibit a unique vision and original voice, quality craftsmanship, and should be diverse and accessible to a wide range of people.
We want the gallery–and the pieces exhibited–to have a strong sense of place. Our spaces encourage engagement between regional artists, visitors, and the community.
Most artists remain in the gallery for multiple years, so we often have a handful of openings annually, due to our space limitations.
To view current gallery artists, visit the Juried Sales Gallery page.
To apply, please fill out the form below. While online submissions are preferred, you may also click here to download a hard copy form: Lanesboro Arts Sales Gallery Application. Applications are accepted on an ongoing basis for review by our professional jury.
Please contact Kris Viesselman, Gallery Director,  gallery@lanesboroarts.org with any questions.
2024 Juried Sales Gallery Application