The Lanesboro Arts Exhibition Gallery features five exhibits each year in a variety of visual arts media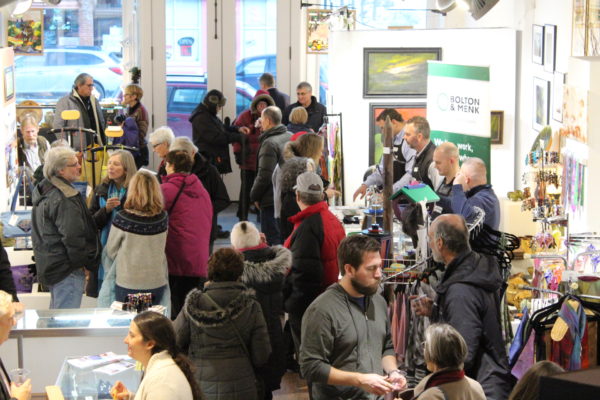 Exhibitions are approximately eight weeks in length and artists working in all visual arts mediums are encouraged to apply.  The Lanesboro Arts Exhibition Gallery seeks artworks that enrich both artist and community by initiating discussion and connection. These works should exhibit a unique vision and original voice, quality craftsmanship, and should be diverse and accessible to individuals from all walks of life. Both traditional and contemporary art styles are accepted.
The Lanesboro Arts Galleries are located in downtown Lanesboro and had more than 22,000 visitors in 2019. As a nationally-recognized multidisciplinary arts organization with a passion for engaging a community with art, the Lanesboro Arts Galleries strive to present accessible and diverse works that foster educational opportunities for visitors as well as impacting artists' careers. Lanesboro, Minnesota was recognized as one of "America's Top 12 Small Town Art Places" in 2013 by Artplace America, and was named "One of the Top 20 Small Towns to Visit in America" by Smithsonian Magazine in 2014.
Exhibition Gallery applications are accepted on an ongoing basis throughout the year, with annual deadline of December 31st. Exhibitions are scheduled two years in advance, with the jury selection process taking place each January. The current application window is for exhibitions taking place in 2025.
To view current and upcoming exhibitions, visit the Exhibition Gallery page.
To apply, please fill out the online webform below. While online submissions are strongly preferred, you may also click here to download a hard copy form: Lanesboro Arts Exhibition Gallery Application.
Contact Kris Viesselman / Gallery Director with any questions, 507-467-2446 or info@lanesboroarts.org.
Exhibition Gallery Application 2026