Lanesboro's historic St. Mane Theatre hosts community arts programs and performances.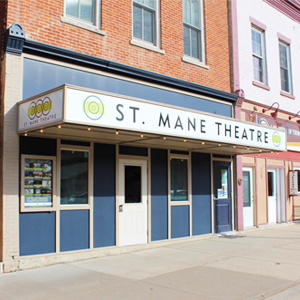 Originally constructed as the Elite Theatre in the early 1900s, this historic venue showcased silent films, with a pianist accompanying the films from the balcony. It was then remodeled and re-opened as the State Theatre, which closed in the 1960s.
In 1984, The Lanesboro Arts Council (now Lanesboro Arts) re-opened this charming theatre as the St. Mane Theatre, named for Lanesboro's Post Master, Mr. Charles St. Mane. The upper level of the building was completely renovated 2014, establishing a Residency Center as part of the initial Arts Campus initiatives.
Today, the St. Mane Theatre is a vibrant part of the thriving Lanesboro arts community.