Lanesboro Arts' annual Art in the Park festival is southeast Minnesota's longest running art festival. Renowned for quality, variety, and value, Art in the Park attracts thousands of regional patrons to Sylvan Park in Lanesboro each year.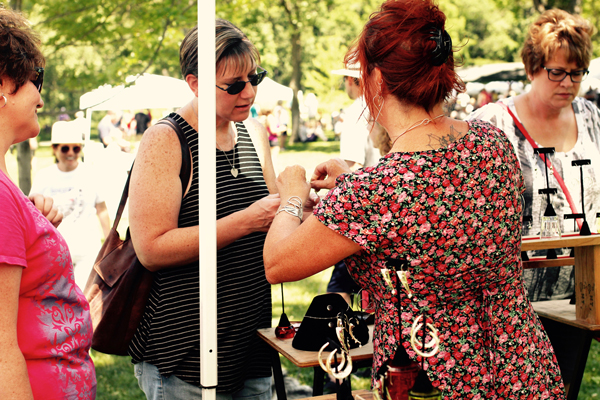 Art in the Park seeks original work in the areas of painting, drawing, photography, ceramics, sculpture, metalwork, glass, fiber, paper, jewelry, wood, textiles and mixed media. All items for sale must be the art or handiwork of the exhibiting artist(s). No food or commercial items permitted.
Important Dates:
December 14, 2016 –  Application available on zapplication.org
April 21, 2017 – Application deadline (Applications still being accepted for wait list until May 19)
April 21 – April 30, 2017 – Jury process followed by notification
May 15, 2017 – Artist Accept & Purchase Deadline
Saturday, June 17, 2017 — 6:30am artist check in. 10am-5pm Art in the Park festival.
Prizes this year:
$500 Prize for Best in Show
$100 Prize for Award of Excellence
Apply
To sell your work at Art in the Park, apply here via Zapplication. You will need to set up a username and password to access the site, but this is FREE and easy to put in place. Then search for "Lanesboro" and you'll find the listing for our event, Art in the Park, June 17, 2017 in Lanesboro, Minnesota. Fill out your application and pay the $10 entry fee and you're good to go! Any questions regarding this process or this event, please email Artinthepark@lanesboroarts.org.