This is an opportunity for emerging artists to be a vendor at the 42nd annual Art in the Park on June 17th, 2023.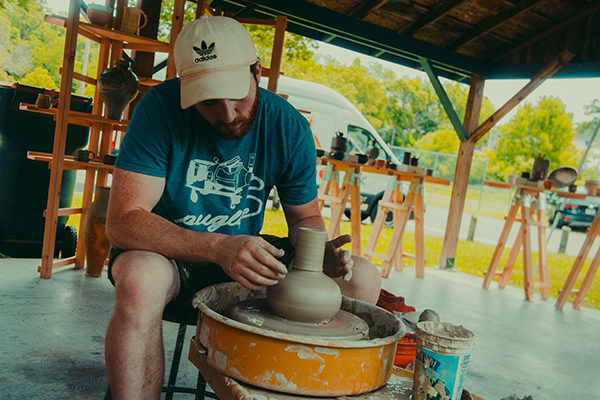 Please note: if you have been a vendor at Art in the Park before, you are not considered an emerging artist for this application. See below for the full definition of an emerging artist.
There is no application fee for this emerging artist application. There is also a discounted booth fee of $50, and the opportunity to split that booth fee with another artist if desired.
We are looking for artists in the following areas: ceramics, drawing/pastels, fiber, glass, jewelry, literary arts, metalwork, mixed media, painting, paper, photography, printmaking, sculpture, textiles, and wood.
Definition of "Emerging Artist"
Lanesboro Arts defines an "emerging artist," or early career artist, as an individual who has great potential in their artistic practice but has not yet received major recognition, has not yet been substantially celebrated for their work and / or is not yet established significant "footing" within their field.
Each applicant's resume will be thoughtfully reviewed by the panelists, who will consider the significance, scope, and timing of artists' previous exhibitions, critical reviews, commissions, performances, grant awards, residencies, fellowships, publications, and productions. (Generally, the best candidates are those who have no more than three of the major professional accomplishments noted above.)
Age is not a factor in determining an emerging artist.