Information and application timelines for the Emerging Artist Residency Program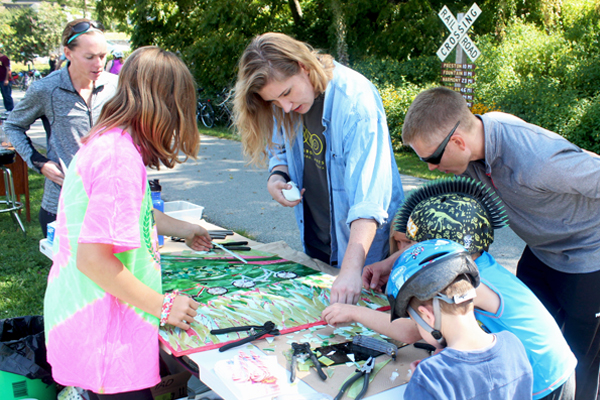 Applications are now closed for the Lanesboro Artist Residency Program happening in 2024; the application deadline was July 28th at 12 p.m. (noon) CST.
Since 2001, the Lanesboro Artist Residency Program has welcomed emerging artists of all disciplines to live, work and create in the rural context of the greater Lanesboro community. Supported through 2024 by the Jerome Foundation, the Lanesboro Artist Residency Program awards two to three residencies per year to emerging artists with projects that activate the people & places of Lanesboro while instigating positive change. The program's place-based and community-engaged focus is geared toward emerging artists that are driven to explore ways in which their work can be applied to the community and how Lanesboro's rural community can inform their work. Artist Residents utilize a dynamic and compelling array of community assets as a catalytic vehicle for engagement and artistic experimentation, while benefiting from dedicated live/work space and ample time to create.
The application deadline for the 2024 Lanesboro Artist Residency Program was Friday, July 28, 2023 at 12 p.m. (noon) CST. The application is now closed.
Jury review process for 2024 residencies will take place in August 2023 and applicants will be notified by the end of September 2023 as to the status of their application. A phone interview process with finalists will take place in late September and selected artist residents and runners-up will be notified by early October 2023.
Please contact Program Director Melissa Wray at melissa@lanesboroarts.org with questions about the Residency Program, future project ideas, the community engagement component, etc.
For information on upcoming, current, and/or past Emerging Artists-in-Residence, visit this page.