A series of virtual engagement and outreach events for the Lanesboro area the week of March 22, 2021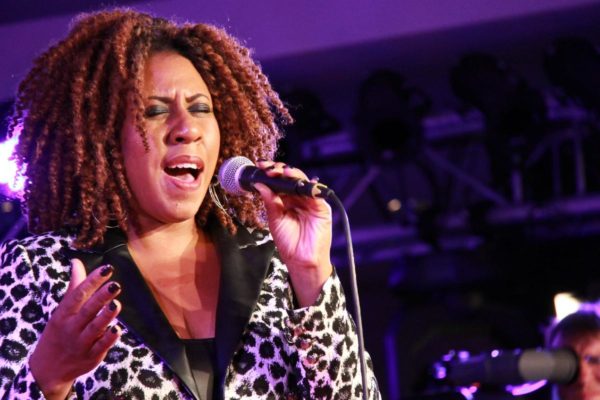 Returning after a remarkable performance at Art in the Park 2018, Annie Mack will participate in the virtual Performing Artist Engagement Program through Lanesboro Arts in March of 2021. Annie Mack of Rochester, MN is a prolific performer and celebrated blues and gospel vocalist who performs with soul and conviction. She believes in the importance of inspiring others by sharing her story of perseverance, purpose and ultimately joy through music and outreach. Mack will cultivate opportunities for exchange and mutual understanding through songwriting, music making and storytelling activities that engage a broad range of people at the school and spaces throughout town in order to help mitigate barriers to participation March 22-27, 2021 as part of the Performing Artist Engagement Program.
Annie Mack will bring to Lanesboro a background of doing storytelling and music making workshops with women overcoming adversity, creating enrichment events for youth of incarcerated parents with Next Chapter Ministry, and public speaking on a variety of topics in Rochester and Minneapolis public schools.
Mack uses her music to advocate for the power of creativity to bring people together and overcome barriers. Her experience as a female person of color brings a needed voice and perspective to rural southeast Minnesota through storytelling and music specifically when singing blues & gospel. Based in Rochester with roots in Minneapolis, Annie Mack's musical career is one to note. "After my mother passed away, the thing that really stood out to me was to do something that you like before you leave this life."
Annie Mack has built a reputation for writing meaningful, relate-able and inspirational songs.  A dynamic vocalist and charismatic performer, she takes the audience on a journey from velvet lined melodic depths to gritty, full bodied church hollers.
Residency Events
Annie will visit students in Lanesboro Public Schools during the week of March 22nd to lead song writing workshops while sharing her experiences as a working artist with participants.
Annie will host a public Songwriting Workshop via Zoom on Thursday, March 25th at 6:00 p.m.
On Saturday, March 27th, Annie will present a Virtual Concert live via Facebook Live (it will be available for continued viewing and sharing for one week after the perforamnce) at 7:00 p.m.
The Performing Artist Engagement Program is made possible by a grant from the Southeastern Minnesota Arts Council, thanks to a legislative appropriation from the arts and cultural heritage fund.