Interdisciplinary artist Mary Prescott explores complicated themes of motherhood leading up to a work-in-progress sharing of "Mother Me" as an Artist in Residence from April 25 - May 22, 2021 at Lanesboro Arts.


Motherhood, like any identity or relationship, comes in many nuanced forms. During her residency, Twin-Cities based artist Mary Prescott further developed her performance piece, "Mother Me," which explored motherhood through relationships, psychology, and sociology. The Washington Post describes her work as "a bright light cast forward," "uncompromising," and "masterfully envisioned."
"Mother Me" is a non-narrative interdisciplinary performance piece that explored the complex themes surrounding motherhood through movement, music, and storytelling. The piece is a means to understand and grapple with questions and feelings pertaining to Prescott's own mother/daughter relationship, and biological and sociological influences on identity as a childless woman approaching mid-life.
Prescott researched, interviewed, and held informal conversations with Lanesboro residents about their varying experiences of or about motherhood, all through virtual platforms due to the COVID-19 pandemic. "I'm excited to explore questions about motherhood with the Lanesboro community, and learn about our shared and different perspectives. I'm interested in learning how our respective communities inform our experiences and relationships to motherhood, whether that adds pressure, affords freedom, or other possible experiences," Prescott said. "The Lanesboro residency will give me the time and opportunities to process these questions with community members through art-making."
Prescott added, "I'm also excited that we can explore this together during springtime, which is so symbolic of rebirth and renewal."
The residency culminated in a work-in-progress showing of "Mother Me" followed by an artist discussion and reflective conversation on the themes and ideas surrounding motherhood, all via Zoom. The general public participated throughout the entire residency in a variety of ways, including signing up for one-on-one interviews with Prescott via Zoom, which took the format of informal conversations around motherhood.
Free public events that occured via Zoom:
Public Events
A Virtual Welcome Party took place via Zoom, from 6:00 p.m. – 7:00 p.m. on Tuesday, April 27th, 2021.
A Virtual Happy Hour with Mary Prescott took place via Zoom from 5:30 – 6:30 p.m. on Thursday, May 6th, 2021.
A Capstone Work-in-Progress Sharing of "Mother Me" happened Friday, May 21st, 2021 at 7:00 p.m. via Zoom.
Prescott presented a livestream of "Mother Me" on June 14th.
About Mary Prescott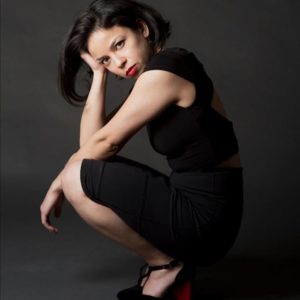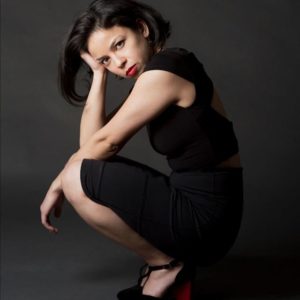 Mary Prescott is a Thai-American interdisciplinary artist, composer and pianist based in Minneapolis and New York City who explores the foundations and facets of identity and social conditions through experiential performance. She aims to foster understanding and create pathways for change by voicing emotional and human truths through artistic investigation and dissemination.
Prescott's output includes several large-scale interdisciplinary works, improvised music, an immersive multimedia chamber opera, a 365-day sound journal, film music, as well as solo and chamber concert works.
As Co-Founder and inaugural Artistic Director of the Lyra Music Festival at Smith College, Prescott was named a New York Foundation for the Arts Emerging Leader. She has served on faculty at the Goppisberger Music Festival in Switzerland, the Louisiana Chamber Music Institute, and is a Teaching Artist with American Composers Orchestra.
Prescott holds degrees from the University of Minnesota – Twin Cities, and Manhattan School of Music.