Executive Director John Davis to begin national rural advocacy work July 1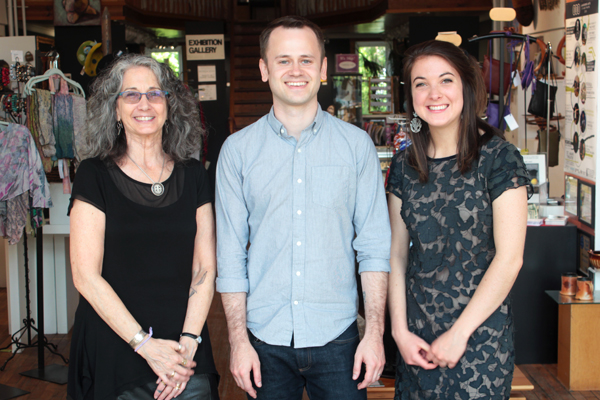 5/29/2018
Lanesboro Arts will soon be led by a collaborative leadership team consisting of current staff members. Gallery Director Robbie Brokken, Program Director Adam Wiltgen and Advancement Director Kara Maloney will together lead the organization beginning July 1 as longtime Executive Director John P. Davis begins rural advocacy work. An open house celebration to honor Davis and his accomplishments will take place Tuesday, June 26 from 4 to 7 p.m. at The Granary in Lanesboro with refreshments provided by Pedal Pushers Café.
The decision to pursue a collective leadership structure was made by the Lanesboro Arts Board of Directors after an extensive succession planning process. "This approach will best position Lanesboro Arts for the future while also facilitating, by design, true co-creation with stakeholders and creative cooperation both within the organization and across the community," says board chair Bonnie Handmacher, Lanesboro.
Brokken, Wiltgen, Maloney and Davis, along with board members, have updated and revised systems, policies and procedures to ensure shared responsibility and organizational sustainability. Additional support for on-going leadership training, capacity building and resources for both implementation of, and dissemination of information regarding, the innovative collective leadership model is being provided through a recently awarded two-year grant from the Mardag Foundation.
Davis to Continue Rural Advocacy Work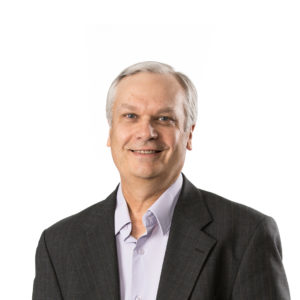 John Davis, who has served as Executive Director of Lanesboro Arts 2000 – 2003 and 2007 onward, was awarded a prestigious fellowship from the Bush Foundation in March. While continuing to reside in Lanesboro, the Bush Fellowship will allow Davis to further amplify his voice nationally for rural advocacy by partnering with the Rural Policy Research Institute, and other regional colleagues like Art of the Rural, to focus on the intersection between public policy, the arts, economic development, and community sustainability while connecting Lanesboro and other rural communities with tools and resources. Davis is one of 24 Bush Fellows for 2018, chosen from 751 applicants.
Davis was the recipient of the 2011 Visionary Leadership Award from the Minnesota Council of Non-Profits for his community-building work in the arts in Lanesboro. His work with the Lanesboro Arts Campus initiative contributed to Lanesboro being named one of the "Top Twelve Small Town Artplaces in America" in 2013, as well as Lanesboro Arts being awarded a Bush Prize for Community Innovation in 2014. Davis has more than 30 years of experience with small town and rural creative social change work. He is a national speaker on rural arts issues and his work has been featured on National Public Radio and broadcast on C-Span; it has also been featured in USA Today, The New York Times, and the NBC Today Show.
A Focus on Distributed Decision-Making
Brokken, Wiltgen and Maloney will continue Davis's grassroots approach through the implementation of a structured system of distributed decision-making. Each program is run by a semi-autonomous circle of staff and volunteers, nested within larger circles of accountability. Lanesboro Arts' decision-making processes enable each staff member to propose projects and take significant leadership roles, optimizing individual autonomy and collective responsibility.
Robbie Brokken, Gallery Director since 2004, curates and leads all artistic, educational and operational activities in the organization's Juried Sales and Exhibition Galleries. During her tenure, she has significantly grown the number of artists and audiences served in the Gallery, while implementing new programs like the Emerging Artist Exhibition and developing partnerships with organizations such as the Minnesota Textile Center and the Minnesota Museum of American Art to bring high-quality art to the Lanesboro Arts Exhibition Gallery. A jewelry artist and longtime resident of Harmony, Minn., Brokken also works as a consultant to other nonprofit art centers and serves as a juror for regional art fairs.
Program Director Adam Wiltgen has been with Lanesboro Arts since 2015 and manages all programs, support staff and special projects, as well as marketing and publicity efforts. He received a fellowship to attend the Salzburg Global Forum for Young Cultural Innovators in 2016, which re-introduced him to innovative ways to approach organizational structures. A Lanesboro resident and native of Harmony, Minn., Wiltgen was the lead administrator on the collaborative 2017 Smithsonian Water/Ways initiative in Lanesboro and has carried out efforts to realign the organization's artist residency program with its arts campus approach and strengthen the Lanesboro Arts brand locally and regionally.
Advancement Director Kara Maloney leads all development tasks for Lanesboro Arts including grant writing, membership and funding research, while also driving the organization's broader educational and community engagement efforts with cross-sector partners and artists of all ages.  As a former intern, Maloney brings continuity, positive energy, and new ideas to the staff role she's held since 2016. She oversees the growth of the organization's membership base and annual fund campaign while implementing new programs like Open Studio and spearheading the 2017 "Colors of Bluff Country" community mural project. Maloney also participated in Springboard for the Arts' week-long, national "Train-the-Trainer" seminar in 2017 that focused on community and artist professional development.
Lanesboro Arts has a 35-year legacy as a nonprofit, multidisciplinary arts organization activating the people and places of Lanesboro by empowering and creating opportunities for artists. The organization offers accessible programs, including visual art galleries, performing arts at the St. Mane Theatre, an annual fine arts fair, artist residencies, public art projects, and educational outreach. Lanesboro Arts has received national recognition for the use of innovative programming and cross-sector partnerships to build community.