Lanesboro Arts invites you to make art with us all summer long in our Summer Art Education classes! Whether you want to work on your own masterpiece, build your art skills, or collaborate to create something magnificent, there's something for everyone in our 2023 line up.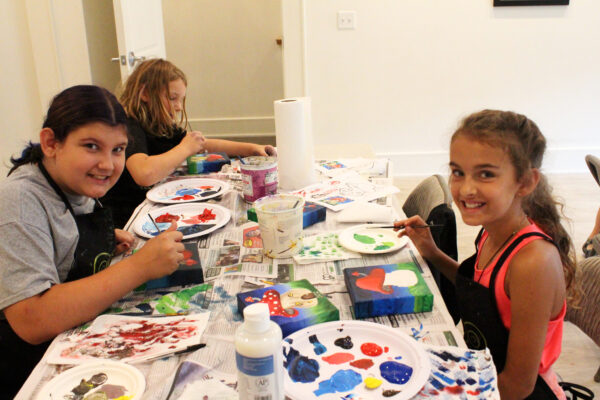 Find the full schedule of 2023 summer art classes below, with links to register and learn more!
In addition to our flagship class, Surprise Sculpture, and regular Open Studio hours (both held every other Tuesday), Lanesboro Arts is hosting a series of Guest Art Teacher Classes!  These unique classes are opportunities to explore new artistic techniques and media. Taught by guest teachers from the Lanesboro community and beyond, these classes will range in activity from collage for kids and teens to paper cutting for adults! All Guest art teacher classes will require pre registration online. Each of these guest teacher classes will be marked in this  schedule with a "★" in their title. EX: ★Learn to Paint a Lanesboro Burro
JUNE
JULY
AUGUST
★Aug 1, 2023 Polymer Clay Pens 

Time: 1:00-3:00 pm
Location: St. Mane Theatre Upstairs Studio
Admission: $15
Ages: 10+
* In the event of inclement weather, this class will take place indoors at the St. Mane Theatre Upstairs Studio, with the help of some houseplants and floral arrangements.
**In case of rain, the class will be rescheduled to 6-8pm on Monday, July 24th.