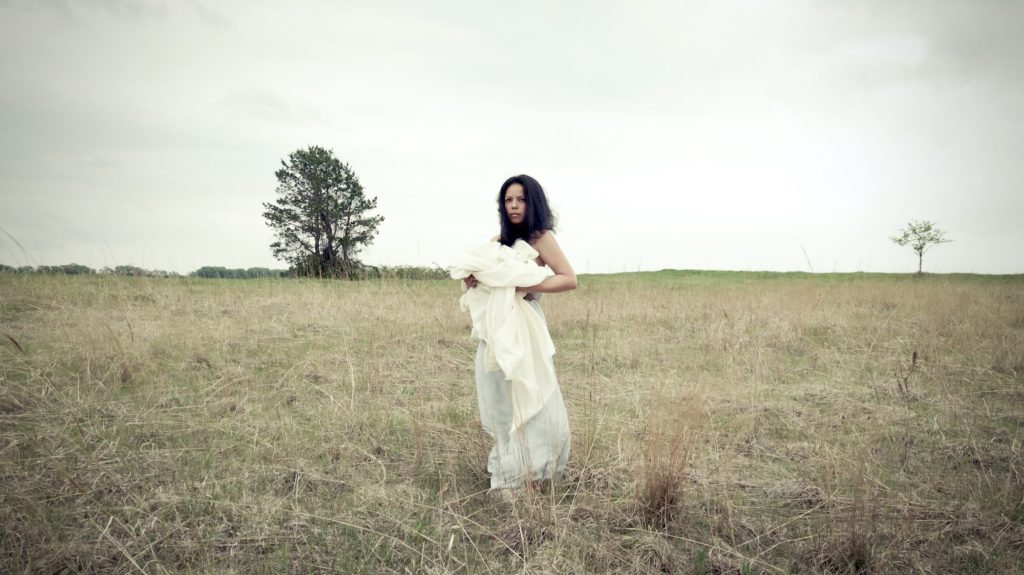 Lanesboro Arts is proud to present the virtual performance of Mother Me by multidisciplinary artist Mary Prescott via YouTube on Wednesday, May 25th at 7:00 p.m., followed by a live Q&A with Prescott via Zoom at 8:00 p.m. This event is free, but registration is required to receive the YouTube and Zoom links.
As a virtual Lanesboro Artist in Residence in April 2021, Prescott worked on this performance piece in conversation with Lanesboro area residents. Now Lanesboro Arts is thrilled to bring Prescott back in this virtual space to share the final version of this piece. Mother Me is an hour-long interdisciplinary performance involving music and sound, word, movement and film that explores the complex relationships, psychology and sociology surrounding motherhood. The artist grapples with feelings of uncertainty as a childless woman approaching the end of fertility, and asks questions that hold particular significance for a generation in the midst of shifting personal, cultural, societal and biological dynamics.
Mary Prescott is a Thai-American interdisciplinary artist, composer and pianist based in Minneapolis and New York City who explores the foundations and facets of identity and social conditions through experiential performance. She aims to foster understanding and create pathways for change by voicing emotional and human truths through artistic investigation and dissemination.
Prescott's output includes several large-scale interdisciplinary works, improvised music, opera, sound journaling, film music, solo and chamber concert works. Featured in "21 for '21: Composers and Performers Who Sound Like Tomorrow," The Washington Post describes her work as "a bright light cast forward… uncompromising," and "masterfully envisioned."
Prescott is an awardee of the McKnight Composer Fellowship; the National Performance Network Creation and Development Fund supported by the Doris Duke Charitable Foundation, the Andrew W. Mellon Foundation, and the National Endowment for the Arts; a National Performance Network Documentation and Storytelling Grant; a New Music USA Project Grant; an American Composers Forum Create Commission supported by the Jerome Foundation; The American Opera Project Composers and the Voice Fellowship; an Opera America New Works Forum Grant; a Puffin Foundation Grant; and several state and regional awards. She has been commissioned by Roulette Intermedium, Living Arts of Tulsa, Public Functionary, White Snake Projects, Chautauqua Opera, The American Opera Project, Piano Teachers Congress of NY, Shepherdess Duo, Metropolis Ensemble, and Duo Harmonia. She has held artist residencies with Roulette Intermedium, Lanesboro Arts, Hudson Hall, Areté Venue and Gallery, Avaloch Farm Music Institute, The League of Independent Theater, and Arts Letters and Numbers; and is the 2022 Composer-in-Residence with Chautauqua Opera.
For her work as Co-Founder and Artistic Director Emerita of the Lyra Music Festival, Prescott was named a New York Foundation for the Arts Emerging Leader. She has served on faculty at the Goppisberger Music Festival in Switzerland, the Louisiana Chamber Music Institute, and as a Teaching Artist with the American Composers Orchestra.
Prescott holds piano performance degrees from the University of Minnesota – Twin Cities, and Manhattan School of Music.
Photo credit: Bill Phelps
This activity is made possible by the voters of Minnesota through a grant from the Minnesota State Arts Board, thanks to a legislative appropriation from the arts and cultural heritage fund.