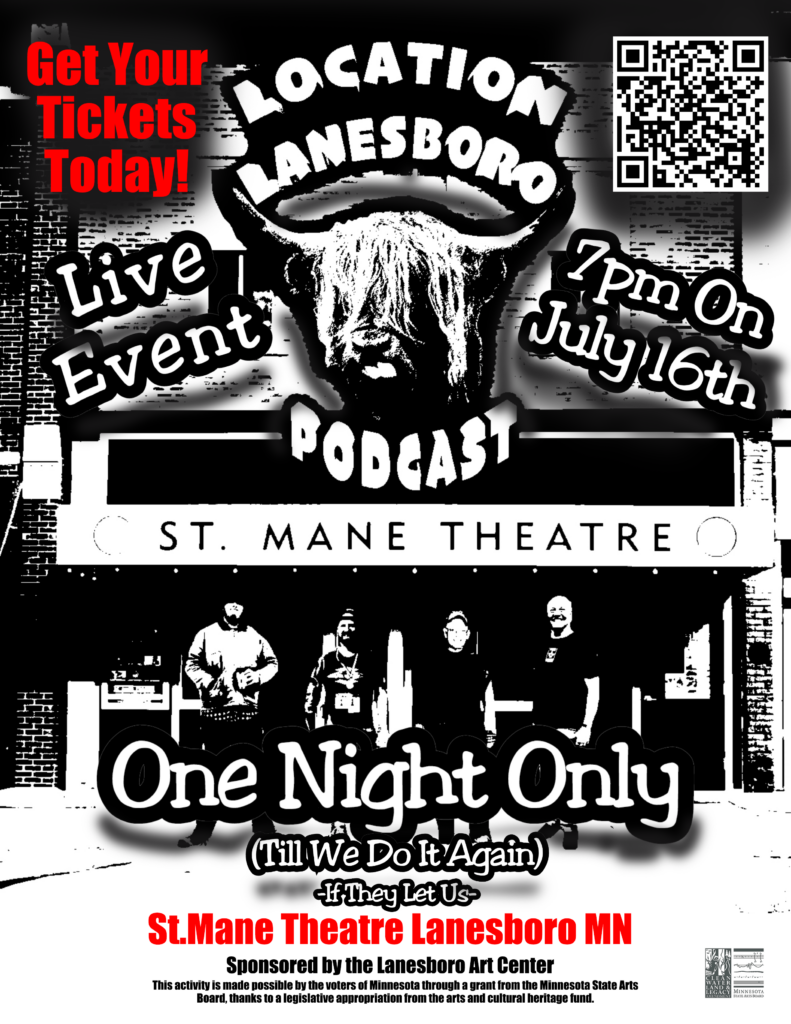 Join the gang at the St. Mane Theatre for a live version of everyone's favorite local podcast! The show will be on Saturday, July 16th at 7 p.m. Doors open at 6 p.m.
Tickets are $15 General Admission, $12 for LA members.


Get Tickets

Location Lanesboro presents The Passive-Agressive Tour, a "once-in-a-lifetime event that may change your view of your whole existence!" They will be discussing passive-aggressive behavior in Minnesota and the world in their usual dissociative narrative style. The show will be a mixed media event with film projection, live music courtesy of Rivers Crossing, and featured artist Joel Ward. There will also be beer and merchandise available.
More on Location Lanesboro Podcast:
Four guys walk into a bar. A farmer, a teacher, a hard-worker, and a consultant. They combine their superpowers to solve the problems of the world in a sometimes unorthodox and comedic method. These conversations often start out like any other and disintegrate into new food sources or extraterrestrial life, or trucks and tuff guy poetry. For one night only, they'll take on the world one tangent at a time in front of a live audience!
Check out their website for more information, and to listen to episodes of the Pod!