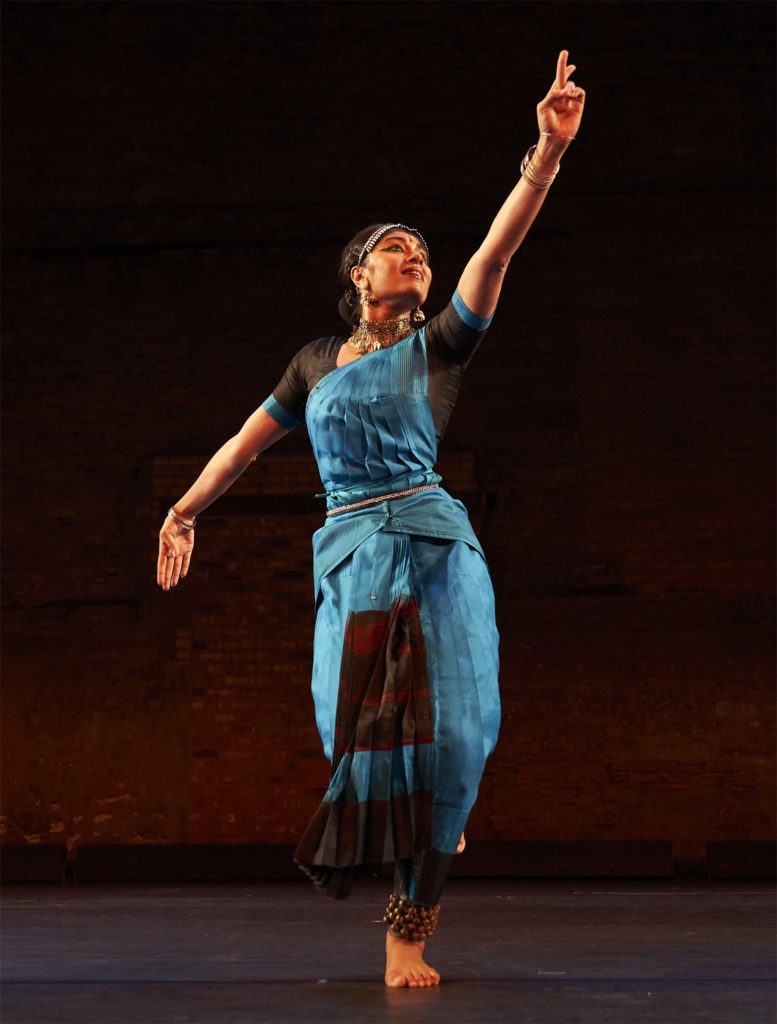 Lanesboro Arts and Ragamala Dance Company are proud to present Ashwini Ramaswamy's Let the Crows Come, a piece of experimental Bharatanatyam dance, at the historic St. Mane Theatre in downtown Lanesboro on Friday, March 6th at 7:30 p.m. Commissioned by the Saint Paul Chamber Orchestra's Liquid Music Series and debuting in November 2019 in the Twin Cities, this performance with recorded music in Lanesboro is an exclusive regional date before the production goes on to tour the east coast in April 2020. Let the Crows Come is a genre-twisting evolution of movement and music across cultural and corporeal boundaries. A student ticket rate of $5 is being offered to students 18 and under.
Two Master Dance Class Workshops at Coffee Street Fitness & Dance in Lanesboro are taking place in conjunction with this performance: one with Ashwini Ramaswamy on Thursday, March 5 and another with Alanna Morris-Van Tassel on Friday, March 6. Click here and here for more details!

Let the Crows Come evolved from a simple idea; when a DJ remixes a song he/she/they maintains its essence while changing its trajectory. To Minneapolis-based dancer/choreographer Ramaswamy, this mutation is reminiscent of being a second-generation immigrant – a person that has been culturally remixed to fit into multiple places at once. Evoking mythography and ancestry, Ramaswamy – a founding company member of the internationally renowned Ragamala Dance Company – layers ritual, tradition, deconstruction, iteration, and origin into an unforgettable experience. Let the Crows Come uses the metaphor of crows as messengers for the living and guides for the departed – and in the process explores how memory and homeland channel both guidance and dislocation.
In a series of three dance solos from Ramaswamy and Twin Cities' dancer/choreographers Alanna Morris-Van Tassel and Berit Ahlgren, the South Indian classical dance form Bharatanatyam is deconstructed and re-contextualized to evoke a memory that has a shared origin, but is remembered differently from person to person. The dancers' use of imagery and narrative is accompanied, via recorded audio, by the soaring voice of Carnatic singer Roopa Mahadevan and two other classical Indian musicians, percussionist Rohan Krishnamurthy and violinist Arun Ramamurthy, performing an original score by Prema Ramamurthy. The recorded accompaniment also features composer/DJ Jace Clayton and composer/cellist Brent Arnold, who extrapolate from Ramamurthy's classical Carnatic score, utilizing centuries-old compositional structures as the point of departure for looped sonic explorations that incorporate pop music and electronic sounds.
"As an artist of diaspora, I am a cultural carrier with an instinct to move within ancestral patterns," explains Ramaswamy. "There is a continuum between what we perceive as real/tangible and what we accept as unknown/unknowable; this gravitation between the human, the natural, and the metaphysical—which are forever engaged in sacred movement—is a focal point in my work."
A not-to-be-missed evening of music and movement, Let the Crows Come is innovative not for the sake of trendiness, but out of a sincere curiosity about what the art form can do. Recapping the November premiere for the Star Tribune, columnist Sheila Regan wrote, "The most compelling sections were when the three dancers performed together, because the transference of impulse was so clearly evident, rippling from one body to the next. This collaboration will live on as the artists perform at future engagements. No doubt the initial premise and exchange will deepen and grow as the artists continue to perform together." Pamela Epsland declared in MinnPost that, "Let the Crows Come … was also one of the most complex and fully-formed Liquid Music events we've seen. Liquid Music often presented works in progress, projects it had commissioned or co-commissioned, and some were in their nascent stages. But what we saw…was polished and sure."
This event is presented by Lanesboro Arts and sponsored by the Wisconsin Public Radio, Commonweal Theatre, Inspire(d) Magazine, High Court Pub and Granny's Liquors.
The performance of Let the Crows Come in Lanesboro, and related outreach events, is made possible by the voters of Minnesota through an Arts Tour grant to Ragamala Dance Company from the Minnesota State Arts Board, thanks to a legislative appropriation from the arts and cultural heritage fund.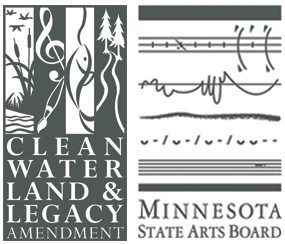 Please note:
The St. Mane Theatre box office will open at 6:30 p.m. the day of the event. Tickets will also be sold in-person beginning at that time.
Each ticket purchased with a bank card will be charged an additional processing fee of $0.99. Patrons can avoid this processing fee by paying via cash or check in the Lanesboro Arts Gallery, or before the show in the St. Mane Theatre lobby.
If you are unable to purchase tickets online or need additional assistance, you may try calling 507-467-2446 to purchase a ticket over the phone during business hours. Tickets are also sold in-person during business hours at Lanesboro Arts Gallery.
We will have a list of the ticket buyer names at the box office beginning at 6:30 p.m. If the buyer and their guests arrive together, no physical receipt or proof of purchase is needed in order to be admitted to the event–we will have a list!
Alternatively, attendees can present a printed copy of the ticket PDF the ticket buyer was e-mailed or simply pull it up and present it on a smart device.
Lanesboro Arts is committed to accessibility for all people. Learn more about our access services.
Let the Crows Come is made possible by the New England Foundation for the Arts' National Dance Project and the MAP Fund, both supported by the Doris Duke Charitable Foundation and the Andrew W. Mellon Foundation.