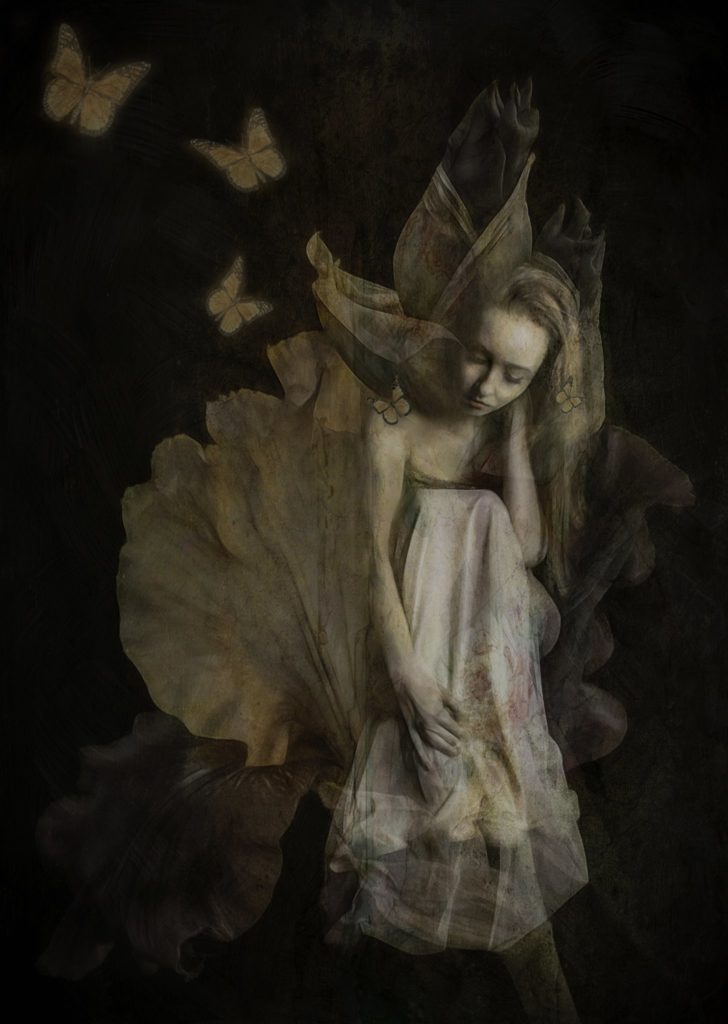 Lanesboro Arts presents "Goddess 2.0", an exhibition showcasing digital photographer Cindy Vondran. The show opens on Saturday, August 13th with an artist reception from 4:00 – 6:00 p.m. This event will feature live music and free beverages to accompany the first showing of this gorgeous exhibition. The show runs through October 16th. Always free and open to the public, gallery hours are Tuesday – Saturday, 10 a.m. – 5 p.m.
The female figure is the subject of Vondran's conceptual images, which are photos extracted and further layered and edited in digital settings. Photography is something Vondran has done for over 40 years; she loves how digital photography give unlimited options to create artistic images that were not available with film photography.
Vondran describes her work as such: "I am generally attracted to things that are highly sensual and evocative. I enjoy experimenting and pushing the limits, always evolving, but never arriving. I desire that my art be perceived as poetic in nature, speaking directly to the viewer, as they often generate their own unique interpretations."
Exhibition dates: August 13 – October 16
This exhibit is made possible by the voters of Minnesota through a Minnesota State Arts Board Operating Support grant, thanks to a legislative appropriation from the arts and cultural heritage fund.