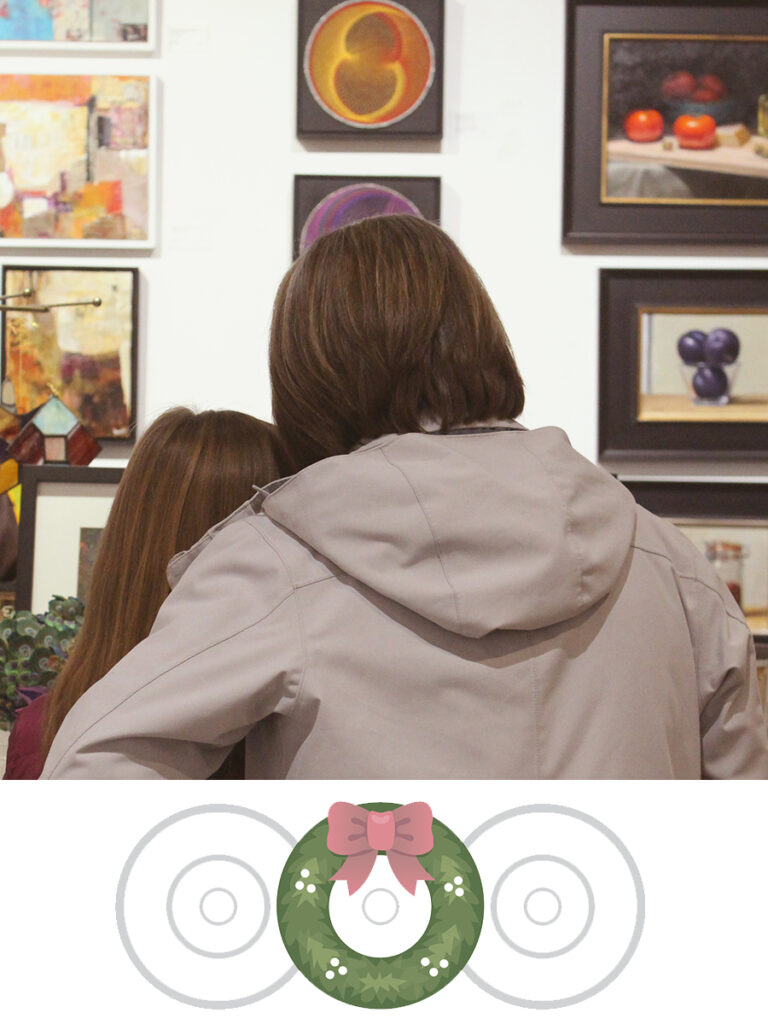 Shop local this holiday season, with two special Saturday shopping events at the Lanesboro Arts Gallery! On Saturday December 2nd and 9th, we welcome you to find unique, handmade gifts for everyone on your list.
Our team will offer complimentary gift wrapping. While you shop, chat with local artists about their work, and enjoy artist demonstrations from fiber artist Karen Schmidt (December 2nd) and oil painter Joan Finnegan (December 9th). We'll serve cocoa and cookies to satisfy your sweet tooth and we'll have winter wonderland coloring pages designed by local artist, Diane Knight!
With more than eighty regional and local artists, creating unique artwork in many mediums, we're sure you'll find meaningful gifts  — from stocking-suffers to showstoppers.
Karen Schmidt creates unique felted sculptures from wool she raises on her farm near Preston, MN. She keeps a flock of Icelandic sheep, llamas, and alpacas. She processes all of the wool by herself, striving to make the wool look as natural and beautiful as it did on the animal! This is a labor of love and she enjoys every step in the process. Her art is intended to honor the animals.
Joan Finnegan creates art that celebrates the colors and harmony of nature, capturing the wonder of a fleeting moment and the quality of light as it defines the subject, whether it be a landscape, still life or portrait. Her core work is inspired by the best of impressionism and realism. She also paints in an additional expressive style, which she calls the "Fabric of the Lanesboro Landscape." She invites the viewer to step into her art and surrender themselves to the emotion of that moment.
Diane Knight finds herself doodling in meetings, on the phone, and especially when she is seeking calm. One day, she was inspired to try doodling over a bit of color and had so much fun she hasn't been able to stop since! Since retiring from the Mayo Clinic's art department and creating masks and puppets with Rochester's Masque Theatre, she has experimented with different mediums and learned how to use power tools. In addition to being a prolific visual artist, Diane is also a poet.
The Lanesboro Arts Gallery features work by more than 80 artists from Minnesota, Iowa, and Wisconsin. As a multidisciplinary arts organization with a passion for engaging its community with art, the Lanesboro Arts sales and exhibition galleries strive to present accessible and diverse works that foster educational opportunities for visitors as well as impacting artists' careers.