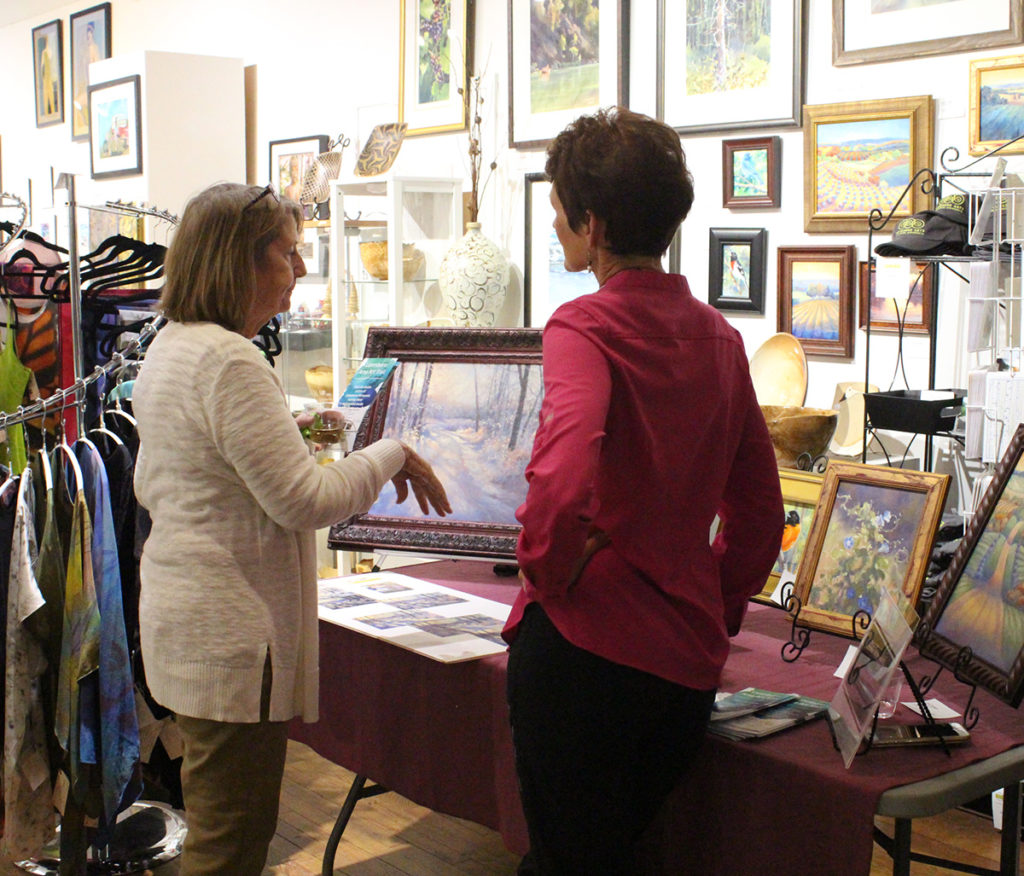 Lanesboro Arts invites arts enthusiasts of all ages to an After Hours Meet and Greet with juried sales gallery artists Clay Cunningham, Michael Farrell, Bradly Hall, Diane Knight and Sue Pariseau on Friday, May 15 from 6 p.m. to 8 p.m. Food and drinks will be provided! Each artist will speak for 5 minutes about their work before opening things up for informal discussion and conversation with attendees. This event is intended to be a fun and casual opportunity for visitors to learn more about the minds and techniques of these four talented juried sales gallery artists.
Clay Cunningham is continually intrigued by the wonderful material of clay.  It exists in dualities of soft and hard, smooth and rough, resilient yet fragile.  Exploring classical forms with modern surfaces is at the center of his work. Clay's artwork is inspired by a multitude of muses, but mostly just a love for hard work and constant exploration.   He is not interested in making ground-breaking work that begs for attention.  Instead, he is concerned with making a fine hand-crafted object that has spent hours of loving attention in his hands.  Much of his work contains materials dug locally in the Loess Hills of Southwest Iowa.  These pieces contain a permanent connection with the legacy of the area's local history.
Michael Farrell began his love of painting while studying Wildlife Management at Montana State University. As he would walk the fields and streams, he began to feel the beauty around him and was moved to capture these images in paint. Michael moved to Minnesota in 1983 when he was accepted to study painting in the tradition of Classical Realism. Michael spent two years studying in the Atlier programs. His frequent trips to the Rocky Mountains have furthered his love of Plein Air painting. He brings his sketches from the field, back to his studio in White Bear Lake, MN where he continues to work into each piece until he has captured the essence of the landscape.
Bradly Hall is an artist living and working out of a rehabbed nineteenth century church in Granite Falls.  He carves linoleum blocks, paints watercolors, and combines both mediums. He received the majority of his training at the American Academy of Art in Chicago. He creates most of his work from reference photos taken near his home in the upper Minnesota River valley. The river valley and surrounding rural area provide significant inspiration for his work.
Doodling is a rather mindless activity Whalan, MN artist Diane Knight finds herself doing at meetings, on the phone and especially when she needs to calm down. One day she tried doodling over a bit of color. She had a lot fun and has not been able to stop since. Diane has a BA in art education, worked in the art department at Mayo Clinic for 20 years and spent an equal amount of time creating masks and puppets with the Masque Theatre in Rochester, MN. Since retirement, she has worked with clay, started an art gallery with her siblings and learned how to use power tools. She don't much like to cook so she finds it delightful to have other creative outlets.
Sue Pariseau loves making pottery people use in their everyday life – for that first cup of coffee in the morning, serving the kids favorite meal or sneaking a bowl of ice cream before bed. She believes each of those occasions and so many others are made more joyful when experienced in handmade pottery. Pariseau's body of work is split between cone 6 oxidation firing and cone 10 wood firing which allows her to create very colorful pots from the electric kiln, but also some very earthy, organic looking brown pots from the wood kiln. In 2001, Pariseau established her home studio in Farmington, Minnesota which allows her to focus on the techniques and colors that speak to her (though it's sometimes hard to hear over the music). Shortly after in 2003, she established Old Crow Studio in the beautiful bluff country of Southeastern Minnesota.