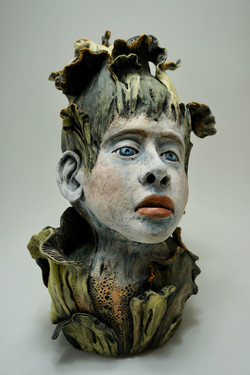 Lanesboro Arts presents "Fables from Yesterday", an exhibition showcasing ceramic sculptures by Susan Strand-Penman. The show opens on Saturday, October 22nd with an artist reception from 6:00 – 8:00 p.m.; the show runs through December 22nd. Always free and open to the public, gallery hours are Tuesday – Saturday, 10 a.m. – 5 p.m.

Inspired by the work of Rachel Carson and other conservationists, Susan Strand-Penman's ceramic sculptures demonstrate the fragile balance between humans and the natural world. The exhibit will include site specific installations that focus on nature and realism while telling the story of loss and need for urgent action. The installation pieces would have a quiet ghostly presence that creates an environment for calm reflection. There will also be individual figural pieces that highlight our connectedness to nature and tell contemporary stories through the use of symbolism and fables. 
Strand-Penman says, "As an artist, I am interested in exploring the delicate relationship between humans and the natural world. I am fascinated with the beauty and wonder of the natural landscape. Inspired by the quiet, spiritual qualities of a dark forest or mossy knoll, I find myself drawn to the textures and shadows found within these captivating places."
Working in a malleable medium, such as clay, allows Strand-Penman to explore textures using many different techniques. Her sculptures are hand built using slabs and multiple layers of added or removed clay. Each piece is individual and creates a unique story that grows intuitively from the clay.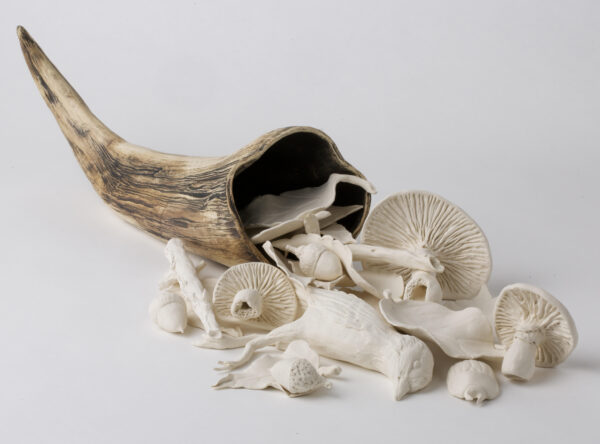 This exhibit is sponsored by Eagle Bluff Environmental Learning Center and made possible by the voters of Minnesota through a Minnesota State Arts Board Operating Support grant, thanks to a legislative appropriation from the arts and cultural heritage fund. For more information visit www.lanesboroarts.org, call 507-467-2446 or email gallery@lanesboroarts.org. Handicapped accessible and free to the public, the exhibition gallery is located at 103 Parkway Avenue North in Lanesboro, MN.