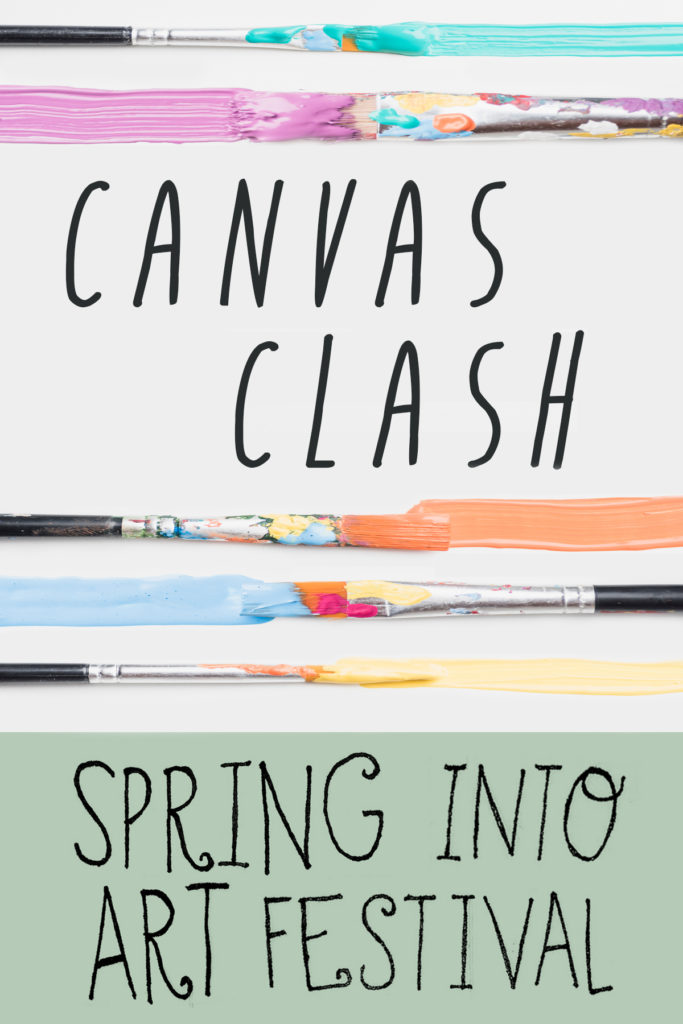 Lanesboro Arts is proud to present The Canvas Clash, a fast-paced, live painting tournament on Saturday, March 23 at 9 p.m. in the Commonweal Theatre Events Hall, as part of the Spring into Art Festival. Eight artists will compete in a multi-round art battle, transforming blank canvases into beautiful pieces of art in just 20 minutes, with attendees voting on their favorites until a champion is crowned. Enjoy craft brews and music by DJ Troy while seeing art created right before your eyes in a raucous, yet family-friendly environment. This event is open to the public with a $10 suggested donation at the door.
The Canvas Clash is showcasing a diverse roster of artists, each bringing a unique style and perspective to this exciting event. You may see artists creating abstract works, paintings inspired by the Lanesboro landscape or even depicting pop culture icons. Confirmed participating visual artists include Joan Finnegan, Jamie Harper, Samie Johnson, Stena Lieb, Erik Pearson, Jes Reyes, Lyon Smith and Meranda Turbak. Selected pieces will be made available for sale via a sealed bid auction.
Attendees will receive three tickets when they arrive, which will be used to vote once after each round. Attendees have five minutes after each round to vote for their favorite work by placing a ticket in corresponding artist's bucket at the voting table. Volunteers will then count the number of tickets in each bucket and announce the artists that will advance (or who has won). Elimination will work as follows: Round one – first group of 4 artists, Round two – second group of 4 artists, Round three – head to head match up of winners from rounds 1 and 2.
Lanesboro Arts is looking for volunteers to help count ballots, re-stock supplies, and clean materials in between each round. Please contact Adam at adam@lanesboroarts.org or 507-467-2446 x4 if you are interested in volunteering at this unique event.
Spring into Art is an interactive, two-weekend celebration of creativity and community co-presented by Commonweal Theatre and Lanesboro Arts. Featuring an art crawl, a canvas clash, an original art exhibition, film screenings, live music, panel discussions, a production of "Bakersfield Mist" by Stephen Sachs, and more, the Spring into Art Festival is your cure for cabin fever. View the full schedule of events here: https://www.commonwealtheatre.org/news-events/spring-into-art/
Competing Artists:
Joan Finnegan's award winning oil paintings are inspired by a deep appreciation and love of nature. Her wonderful use of color and light works well painting outdoors with nature & unpredictable conditions as well as in the protected environment of her home studio. Her paintings reflect the softer side of nature, inviting the viewer to step into her art and experience beauty, peace and tranquility. She continues to expand her art thru studies and workshops with painting masters as well as teaching classes and giving private lessons. joanfinnegan.com
Jamie Harper, who also operates under the name Salvaged Medium, is a Winona-based artist that has been painting for almost a decade. Using only reclaimed materials, including recycled latex house paints and hollow-core doors, makes his work not only sustainable, but also gives it its most unique quality. Much of Harper's work takes influence from nature. The subjects are painted on in a messy, yet sharp manner before he adds on an extra layer of splatters of color to give each piece its own unique mood. Harper has worked on large projects for Great River Shakespeare Festival, Boats & Bluegrass Festival and Charlie Parr. His work has been exhibited from Winona to the North Shore. Commonweal Theatre has also commissioned Harper to create a painting to be used as a central prop in their current production of "Bakersfield Mist" as part of the Spring Into Art Festival. facebook.com/SalvagedMedium/
Samie Johnson is an artist and community member born and raised in Minneapolis, MN. Samie began her arts education at Perpich Arts High School and spent 10 months post graduation participating in Public Allies- a leadership development Americorps program. Since 2012 She has been working with Goodspace Murals in Minneapolis on various mural projects including the "Colors of Bluff Country" mural on back of the St. Mane Theatre.  As an artist she continues to be inspired by the intersection of art, community building and spaces for social change and healing.
Stena Lieb is the full-time art teacher at Lanesboro Public Schools. A native of the Lanesboro area, Lieb graduated from LPS in 1997 and went on to major in K-12 Visual Arts at Winona State University, graduating with honors in 2002. A mother of five from a creative family, Lieb lives on a farm near Pilot Mound. She currently teaches classes in printmaking, journalism, fiber arts, elementary art, drawing & painting, and 7th & 8th grade art. She also helped organize an Empty Bowls event at LPS in February 2019.
Erik Pearson was born and raised in Superior, Wisconsin, by the shore of Lake Superior and currently lives in St. Paul, MN. He received a Bachelor of Fine Arts degree, with emphasis in painting, from the University of Wisconsin-Superior. In 2001, he was awarded the first Artist in Residence at Lanesboro Arts, this experience has inspired him to quit his job and pursue art full-time. Erik Pearson shows his art through galleries, private shows and murals. He has also completed over a dozen public murals with the largest mural being a 2,500 square foot outdoor painting for the Bloomington Center for the Arts in Bloomington, Minnesota. erikpearsonart.com
Jes Reyes is an interdisciplinary artist, curator, and arts administrator. She has exhibited with Feminist Video Quarterly, Made Here, and the Walker Art Center and is the founder of the Altered Esthetics Film Festival. She coordinates programming for Avivo ArtWorks (formerly Spectrum ArtWorks), a multifaceted, community-focused art studio for artists living with mental illness. She has a BA in Women's Studies and Film/Electronic Arts from California State University, Long Beach and a Master of Liberal Studies from the University of Minnesota, Twin Cities. jesreyes.com.
Lyon Smith is an interdisciplinary artist that grew into an artist alongside his father and local talent Leo Smith, perched on a workbench, absorbing, learning, collaborating since he was a little boy. And in the years since, Lyon has made a name for himself, traveling the world, opening a gallery called Diamonds and Oranges in NYC's East Village, and working as an architectural designer specializing in 3D illustrations for firms in Telluride and the Big Apple. Based in Winona since 2009, Lyon is a sculptor, painter, print maker, designer and woodcarver. He curated exhibitions, displayed his work and operated the Lyon Smith Gallery in downtown Winona from 2009 to 2016. Owner and chef of Winona restaurant The Boathouse, Lyon is a culinary artist as well! lyonsmith.blogspot.com
Meranda Turbak was born in Watertown, SD, in 1979 and currently lives in Saint Paul, MN. She works from her studio in NE Minneapolis and exhibits her work throughout the Twin Cities. Meranda's paintings reflect concerned with cultural and personal expectations, struggling with matters relating to identity, specifically: success, happiness and relationships. With paint and pen Turbak recognizes her work emerging from random splatters of paint, exploring depth by shading with pen until mysterious little landscapes and figures form. merandaturbak.com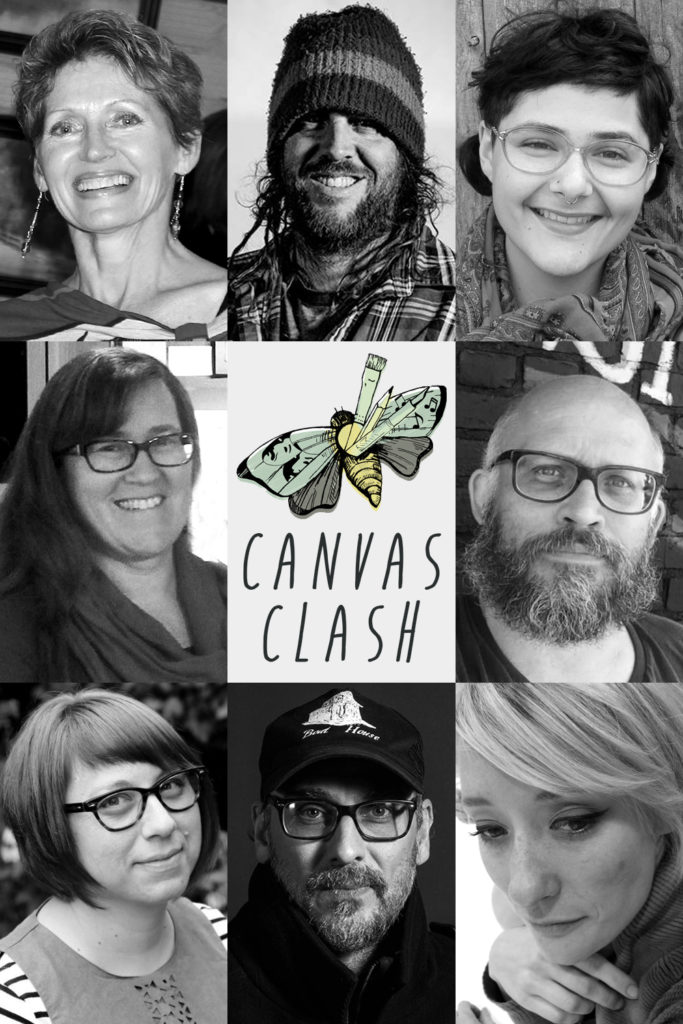 This program is made possible by a grant from the Lanesboro Area Community Foundation and the Southeastern Minnesota Arts Council, thanks to a legislative appropriation from the arts and cultural heritage fund.