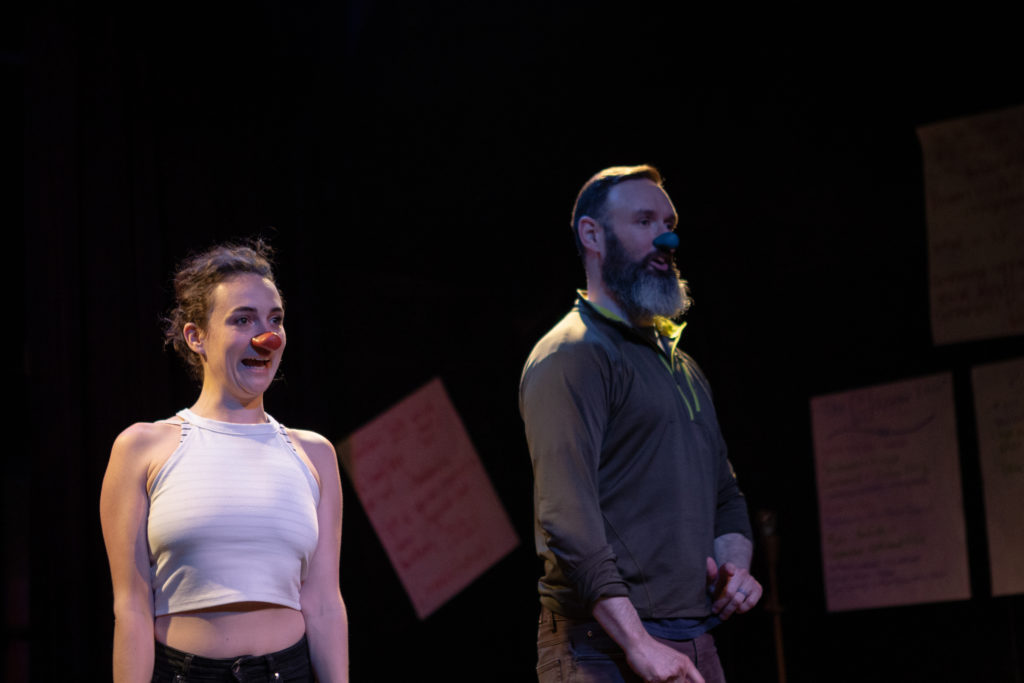 Catherine Glynn's A.R.T. (Audacious Raw Theater), Lanesboro Arts, and Commonweal Theatre proudly present Audacious Re-Imagined Theatre, a series of virtual performances rooted in Lanesboro, MN that began Monday, May 25th. All of these events are available via A.R.T. (Audacious Raw Theater) and Lanesboro Arts Facebook pages and lanesboroarts.org.
In reaction to COVID 19, sheltering in place orders, and local arts organizations having to pivot and shift in the pandemic's wake,  performing artist, playwright, and producer Catherine Glynn made the decision to re-imagine year four of A.R.T. After three years of A.R.T.'s format of seven performers creating seven or more new works in seven days, Year Four will take on a new iteration: Four for Four!
Borne of creative chaos, A.R.T. (Audacious Raw Theater) is Catherine's brainchild. Galvanized by her collaborative and experimental work with the Robert Wilson, Tadashi Suzuki, Rude Mechs, SITI Company (Saratoga International Theater Institute), Collaboraction, and Sushi Dance Studio in San Diego A.R.T. is a multi-year initiative to foster the creation and development of new theatrical works.
This year's pared-down ensemble included devised theater-maker and educator, Jerome Yorke, Jr. of Cincinnati; actor, filmmaker and educator Hilary Williams of Chicago, and St. Paul-based teacher, composer, performer Eric Carranza (one of Lanesboro Arts' 2019 Artists in Residence).
Building on their unique chemistry, this collaborative quartet utilized the virtual world to brainstorm and create devised works based on Glynn's latest play, The Root River Anthology, which is co-produced as a Radio Play/podcast with The Commonweal Theatre. The four ARTists used The Root River Anthology's dreamlike background to springboard their originally scheduled 2020 theme of "More than a Dream".  Their new work leans into surrealism and the chaos that currently surrounds us.
A.R.T. Year Four erupts in daily virtual content the week of May 25th. These virtual events will lead up to the virtual opening of "The Root River Anthology", a ticketed virtual performance happening in collaboration with A.R.T., Lanesboro Arts, and Commonweal Theatre on May 30 and June 6.
Prepare to be surprised, delighted, and inspired in a way that only A.R.T. (Audacious Raw Theater) can provide! Audiences are encouraged to engage in all content as each performance is unique. Because of the groups' deep belief in free speech, and the unpredictable nature of improv, the work is uncensored and audiences of ages 12 and up are recommended.
Each of the four A.R.T. players will offer virtual classes and one-on-one coaching sessions in poetry, solo performance, dynamic movement, and songwriting throughout the month of June! Click here for more info.
This event is presented by A.R.T., Lanesboro Arts, and Commonweal Theatre, and is sponsored by the Wisconsin Public Radio, Inspire(d) Magazine, High Court Pub, and Granny's Liquor.