Apply for the 30th Anniversary Art Show!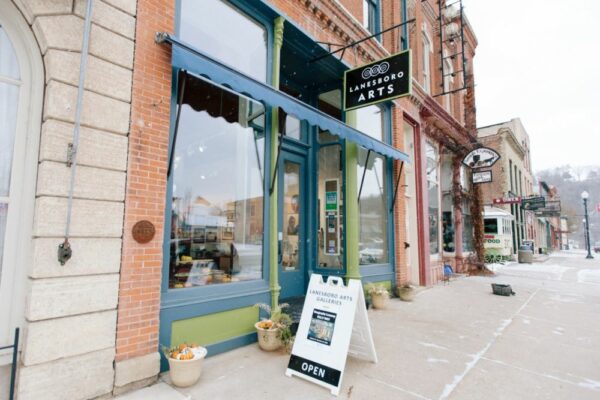 This year marks 30 years for the Lanesboro Art Gallery – now a part of Lanesboro Arts. In the 1990s, the Cornucopia Gallery began showing artwork from the regions many talented creators. Later, that effort would evolve into the present-day galleries at Lanesboro Arts. Over the last three decades, hundreds of artists have shown their work in solo and group shows in the Exhibition Gallery or sold their pieces in the Sales Gallery.
To honor that legacy – and all of the people who've supported these efforts – we're assembling a juried group show! We're pleased to invite you to apply via the form below. The deadline to submit an application is April 30th! Accepted applicants will be notified by May 13th.
The show will run from June 17th through August 13th, with a special anniversary reception on the evening of Saturday, July 15th.
Criteria:
1) Work should feature – or be inspired by – the Lanesboro Area – or it should directly speak to the history of the Gallery.
2) We welcome artists from Minnesota, Wisconsin and Iowa to apply. Additionally, former Lanesboro Arts contributors may enter, even if they currently live outside of the tri-state area.
3) Delivering accepted work and picking up – or paying for shipping on – all unsold work will be the artist's responsibility.
4) Work should be available for sale. Like other shows, we will follow our artist-friendly 60%/40% split on all artwork sold as a result of the exhibit.
5) Pieces from all visual mediums will be considered.
6) All pieces will need to be framed, or otherwise professionally finished, for gallery presentation.
7) Work that has previously shown in our galleries is eligible for inclusion.
Important Dates:
The deadline for entries is April 30
Accepted entrants will be notified by May 13
All chosen work will need to be delivered to the gallery by June 10 at 5:00 PM
The show will run from June 17 – August 13, with a special anniversary reception on the evening of Saturday, July 15.
30th Anniversary Group Show 2023
30th Anniversary Group Show 2023
Yesterday. Today. Tomorrow. Lanesboro Arts celebrates 30 years of the gallery.