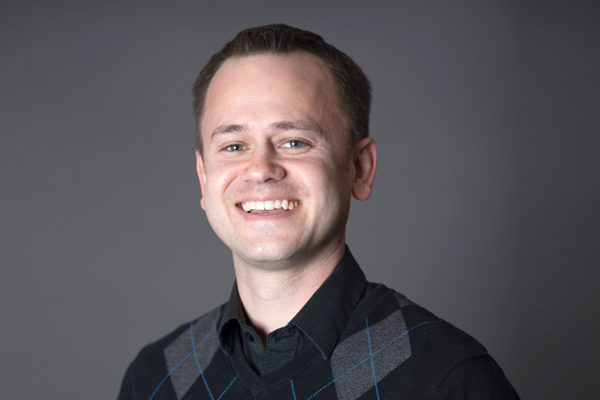 2/19/2020
Dear friends and neighbors,
I write to share with you that after nearly five years at Lanesboro Arts, including nearly two years as Co-Director, my family and I are relocating to Red Wing, Minn. and I will begin a new role in the arts at The Anderson Center. A statement follows from the Lanesboro Arts Board of Directors.
It has been a sincere privilege to work at Lanesboro Arts, steward its legacy and be a part of positive change in Lanesboro. The community's pride, passion and support for the organization – its programs, spaces and vision – is incredibly inspiring. I am so proud of what we've been able to accomplish together the last few years. Working with, and for, the community to further create, advance and realize the Lanesboro Arts Campus has been an honor and an experience that will forever inform and define my approach to the arts.
I am deeply appreciative of the scores of individuals that help make Lanesboro Arts, and Lanesboro in general, so unique. Dynamic leadership, an engaged board of directors, amazingly talented artists, dedicated support staff, generous volunteers, enthusiastic participants & patrons, community partners across every sector, encouraging civic leaders and an expanding network of donors, supporters and funders all providing a small rural community with high-quality and innovative programming in a way that serves as a living laboratory on how to build a stronger community with both artists and community leaders working together.
Lanesboro defies the odds and writes its own narrative while possessing an abundance of creativity, authenticity and vision. Its inclusive culture, strong sense of place, and spirit of collaboration and togetherness is what drives Lanesboro Arts. I depart the organization knowing it will continue to be embraced by all of your very capable hands in the years and decades to come.
Lanesboro and Lanesboro Arts hold a special place in my heart. I look forward to seeing how the arts in Lanesboro continue to help reimagine what a small town can be. Thank you for welcoming me into this community and allowing me to be a part of its story.
With gratitude,
Adam Wiltgen
Lanesboro Arts Announces Adam Wiltgen to Step Down from Leadership Team
The Lanesboro Arts Board of Directors announces that Adam Wiltgen will be stepping down from the organization's three-person executive leadership team. The Board and Leadership Team wishes Adam well in the next chapter of his career, as he takes on a new role at the Anderson Center for Interdisciplinary Studies in Red Wing, Minnesota.
Adam has been with Lanesboro Arts since 2015 and managed all programs and special projects, as well as marketing and publicity efforts. He received a fellowship to attend the Salzburg Global Forum for Young Cultural Innovators in 2016, which influenced the development of the organization's collaborative leadership structure. A native of Harmony, Minn., Adam was the lead administrator on the collaborative 2017 Smithsonian Water/Ways initiative in Lanesboro and carried out efforts to realign the organization's artist residency program with its arts campus approach and strengthen the Lanesboro Arts brand locally and regionally. Adam also led civic partnerships to secure a new Lanesboro welcome sign on County Road 8 and repurpose the decommissioned downtown Lanesboro phone booth into a storytelling kiosk.
"The Lanesboro Arts Board appreciates Adam's leadership and focus on bringing innovative arts experiences to our community.  His efforts fostering creative programing and art spaces have helped enrich our community and region," said Elaine Edwards, Lanesboro Arts Board chair.
Adam's last day will be Wednesday, March 18, 2020. The Board and Leadership Team will announce next steps and a staff search plan by early March and looks forward to working with Adam to ensure a smooth transition.