Lanesboro Arts offers a competitive, paid internship program for emerging arts professionals.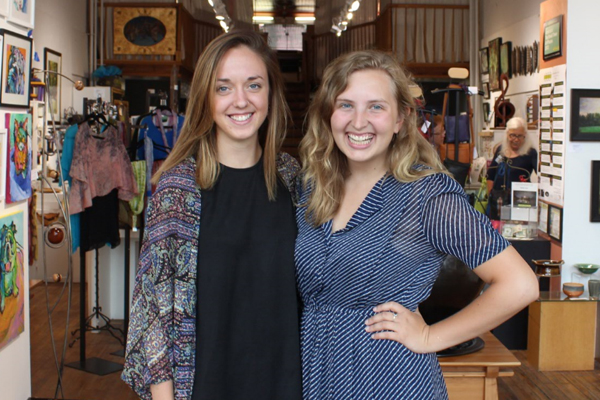 Each summer, Lanesboro Arts offers three paid 11-week internships: the Gallery Internship, the Advancement Internship, and the Communications Internships.
The summer 2017 internship applications are now available! Application deadline is 6pm on Saturday, April 8, 2017.

Gallery Internship
Working with Gallery Director Robbie Brokken, the Gallery Intern will be immersed in the daily operation of a fine arts gallery, and will gain experience in communicating with artists, working with customers, hanging exhibitions, planning receptions, and managing gallery sales.
Advancement Internship
Working with Advancement Director Kara Maloney, the Advancement Intern will experience various aspects of non-profit management. Daily activities will vary from program and event planning, development duties (such as grants, membership outreach, annual fund support), and will be tasked with several special projects, including leading the summer arts education program Surprise Sculpture.
Communications Internship
The Communications Intern works with Lanesboro Arts' Program Director Adam Wiltgen and the St. Mane Theatre Technical Director Dave Harrenstein. The Communications Intern will have the opportunity to experience various communications activities in an innovative non-profit setting, including creating videos, programs, posters, e-mail newsletters, press-releases, and modern website & social media content, in addition to developing and polishing interpersonal customer service skills working the box office at St. Mane Theatre.
Download the internship summary and application instructions below.