Will Connect Six Minnesota Communities Through Water and the Humanities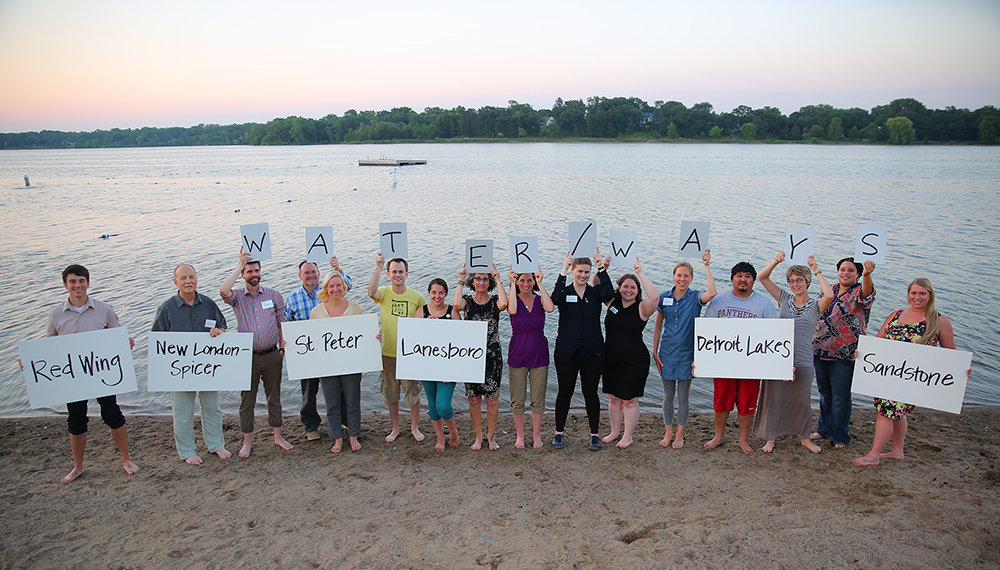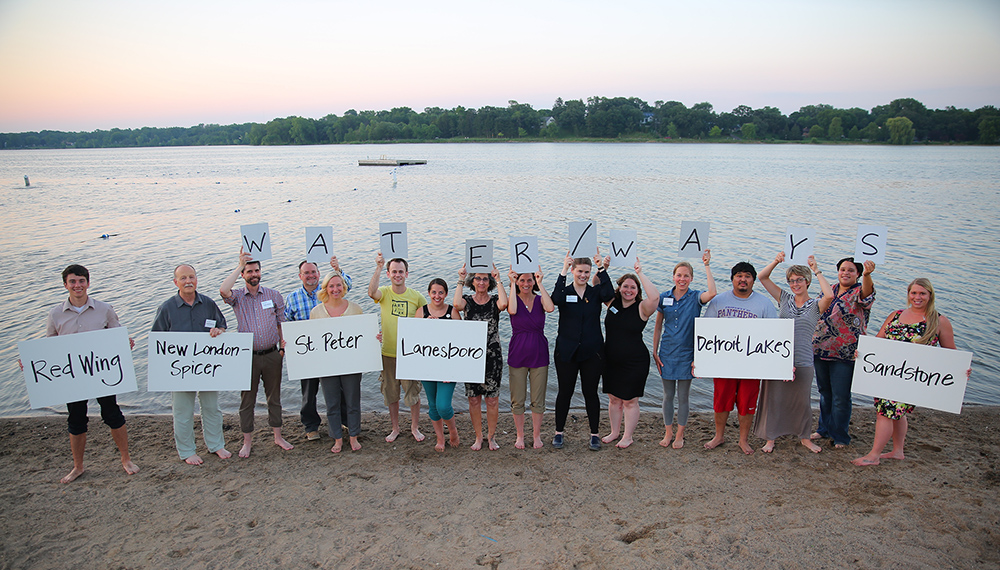 Story. History. Faith. Ethics. The Arts. Science. Water connects them all through community. People around the country are drawn to the water. This most critical resource is essential for life and needs protection. Lanesboro Arts and Commonweal Theatre Company, in cooperation with the Minnesota Humanities Center, will celebrate this connection as it hosts Water/Ways, a traveling exhibition from the Smithsonian's Museum on Main Street program. Water/Ways will be on view January 7, 2017 through February 19, 2017.
Lanesboro and the surrounding community has been expressly chosen by the Minnesota Humanities Center to host Water/Ways as part of the Museum on Main Street program—a national/state/local partnership to bring exhibitions and programs to rural cultural organizations. Minnesota is one of only five states chosen by the Smithsonian to launch this new traveling exhibit. Six greater Minnesota communities will explore the meaning of water – by telling their local water stories and collectively envisioning their water future. The Minnesota host sites for Water/Ways are:
New London/Spicer (Kandiyohi County)    –   

June 25 – Aug. 7, 2016

St. Peter (Nicollet County)    –   

Aug. 13 – Sept. 25, 2016

Red Wing (Goodhue County)    –   

Oct. 1 – Nov. 13, 2016

Sandstone/Pine City (Pine County)    –   

Nov. 19, 2016 – Jan. 1, 2017

Lanesboro (Fillmore County)    –   

Jan. 7 – Feb. 19, 2017

Detroit Lakes (Becker County)    –   

Feb. 25 – Apr. 9, 2017
Water/Ways reveals the central nature of water on our lives by exploring how Americans use water, how water unites communities, how water affects every element of life, and how Americans care for our water and protect this valuable resource for the future.
"We are very pleased to be able to bring Water/Ways to our area," said Lanesboro Mayor Robin Krom. "It allows us the opportunity to explore this fascinating aspect of our own region's water, and we hope that it will inspire many to become even more involved in the cultural life of our community and how we use water."
"Helping all of our state's residents to work with the cultural resources of one of our nation's premiere museums is a priority of the Minnesota Humanities Center," said David O'Fallon, President of the Minnesota Humanities Center. "With the Water/Ways tour, we are pleased to be working with Lanesboro Arts, Commonweal, Eagle Bluff, and the community of Lanesboro to help develop local exhibitions and public programs to bring local context to the Smithsonian exhibit."
Through a year-long engagement process before the Smithsonian exhibit arrives, communities will convene leadership across sectors, create companion exhibitions and conduct local story-collecting initiatives. Host communities will also create media projects to facilitate community-wide conversations and develop high-profile programs, events, and stewardship projects about water and its value to the community and the state. John Davis, Executive Director of Lanesboro Arts, explained "The Water/Ways exhibit and the support provided by our state and national partners will serve as a platform for grassroots collaboration and engagement with our entire community and region."
Free events in Lanesboro include the main Water/Ways interpretive exhibit, which will be on display in the Commonweal Theatre lobby, and a companion art exhibit at Lanesboro Arts Gallery featuring historical photographs and water-inspired fine art. Both Lanesboro Arts and Commonweal Theatre, along with Eagle Bluff Environmental Learning Center, Lanesboro Historical Museum, and the Friends of the Root River, are developing additional public programming and are seeking out other organizations and participants in the months ahead to help share our local stories.
"We are thrilled to be a part of the collaborative effort to bring the Water/Ways exhibit to Lanesboro," said Hal Cropp, Executive Director of Commonweal Theatre Company. "We look forward to partnering with our non-profit neighbors in creating a couple of very interesting, compelling works to highlight the issues that we as a community face and are excited about the conversations that this will spark among us. We are also very grateful for the opportunity to be a part of an effort that engages arts and humanities in helping shape our community's opinion on a subject near and dear to us."
State Senator Jeremy Miller (MN-28) adds "Visiting Lanesboro, one immediately sees the bond between water and community, the centerpiece of which is its 147-year-old dam. Water/Ways will help Lanesboro raise awareness about restoring and rebuilding the dam. There are few cities whose culture and experiences are so connected to a body of water. It has been the backbone of the community for nearly as long as Minnesota has been a state, and it will continue to play a central role in Lanesboro's future."
Water/Ways is part of Museum on Main Street, a unique collaboration between the Smithsonian Institution Traveling Exhibition Service (SITES), state humanities councils across the nation, and local host institutions. To learn more about Water/Ways and other Museum on Main Street exhibitions, visit museumonmainstreet.org/water.
Support for Museum on Main Street has been provided by the United States Congress. Additional statewide support is being provided by the Minnesota Department of Health, the Minnesota Pollution Control Agency, and the Minnesota Historical Society.
SITES has been sharing the wealth of Smithsonian collections and research programs with millions of people outside Washington, D.C., for more than 60 years. SITES connects Americans to their shared cultural heritage through a wide range of exhibitions about art, science, and history, which are shown wherever people live, work and play. For exhibition description and tour schedules, visit sites.si.edu