Applications for this program were due by 11:59 pm on Sunday, October 1st, 2023.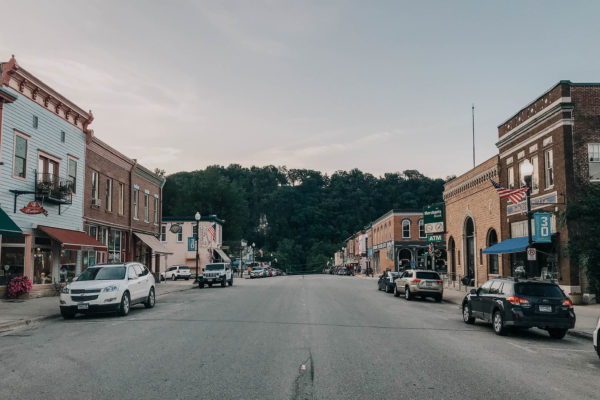 Lanesboro Arts invites Black, Indigenous, Persons of Color (BIPOC) artists in Minnesota to apply for the Lanesboro Arts BIPOC Artist Residency Program. This personally tailored residency program offers the opportunity for support and open access to Lanesboro Arts and Lanesboro Area, facilities, personnel, and natural environment. This is the first public round of this residency program; there was a pilot residency program with BIPOC artists that wrapped up in February 2023. Feedback from the pilot round of the residency program as well as from the BIPOC Advisory Committee directly informed this residency.
Applications for this program were due for the initial submission review date by 11:59 pm on Sunday, October 1, 2023.  After that, the lottery process (which will be recorded and shared on this page and with applicants for transparency) began the week of October 2, and applicants were notified if they were chosen through the lottery system. If there were still available residencies left after the initial deadline, applications would be accepted on a rolling basis, ending once residencies fill up. All residency slots were filled for this round. Residencies will happen between October 2023 – April 2024. There were 12 weeks of residencies available to distribute for this year's program. Artists were able to choose one or two week long residencies, could choose additional funds of up to $500 for supplies if working on a creative project, and also could request to be in a cohort residency model, where another BIPOC artist would be in residence at a different location at the same time. Additional information can be found in the FAQ document linked here, as well as in this Informational Session video which was recorded here. 
This new program offers residency support for Minnesota BIPOC practicing artists and their families at all stages in their careers, working in all mediums. The artist is welcome to use studio space for art if desired, but it is not required. As such, there is no output or product required for this residency. The length of residency is optional between one and two weeks long, as it fits within Lanesboro Arts events calendar. The residency offers a weekly stipend of $1,250 to cover food and other costs while in residence. There is an additional budget of $500 per residency (note: this $500 art supplies budget is total amount per artist, regardless of length of residency) for art supplies, if an artistic project is pursued during the residency. The artist residency may also be completed as a cohort, for which applicants may apply together, and each artist will receive their own stipend and artist supplies budget.
APPLICATION AND SELECTION PROCESS
The selection process for this residency program is a lottery system, followed by a follow-up conversation to confirm the details of the residency format based on the artist's choices. In this meeting, Lanesboro Arts staff will discuss the various options for the artist's tailored residency experience, as well as any details the artist would like to be included in a residency letter of agreement between Lanesboro Arts and the artist For more information about the lottery system, please visit the "Application Process" section in our FAQ document here.
Please consult the FAQ document for more important contextual information about Lanesboro as a community, Lanesboro Arts as an organization, and more details and options for this residency. Contact Melissa Wray [ melissa@lanesboroarts.org] or (507) 467-2446 with any additional questions or concerns.
PILOT YEAR 2022-23 ARTISTS IN RESIDENCE
The Lanesboro Arts BIPOC Artist Residency Program launched with a pilot program in fall 2022/winter 2023, supporting five artists in residence: Xiaolu Wang, R Yun Matea, Mary Prescott, Sharon Mansur, and Michael Hoyt. The Pilot Program was a suggestion of the BIPOC Artist Advisory Committee, in order for Lanesboro Arts to launch this new program with space and time to be intentional, responsive, and invite feedback before launching the program publicly.
In addition to feedback on lodging amenities, application process, and more, the Pilot Program artists also offered testimonials for future artists to watch or read for additional context.
You can read more about the Pilot Program, read and watch testimonials from those artists, as well as read about the artists themselves, here. 
If you are interested in adding your name and email to a contact list for information about the next launch of this BIPOC Artist Residency Program, please fill out this short form with your name and email.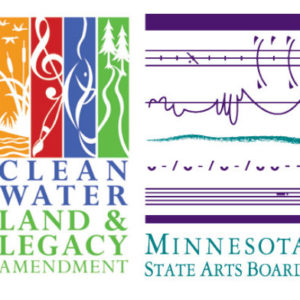 This program is made possible by the voters of Minnesota through a Minnesota State Arts Board Creative Support grant, thanks to a legislative appropriation from the arts and cultural heritage fund.