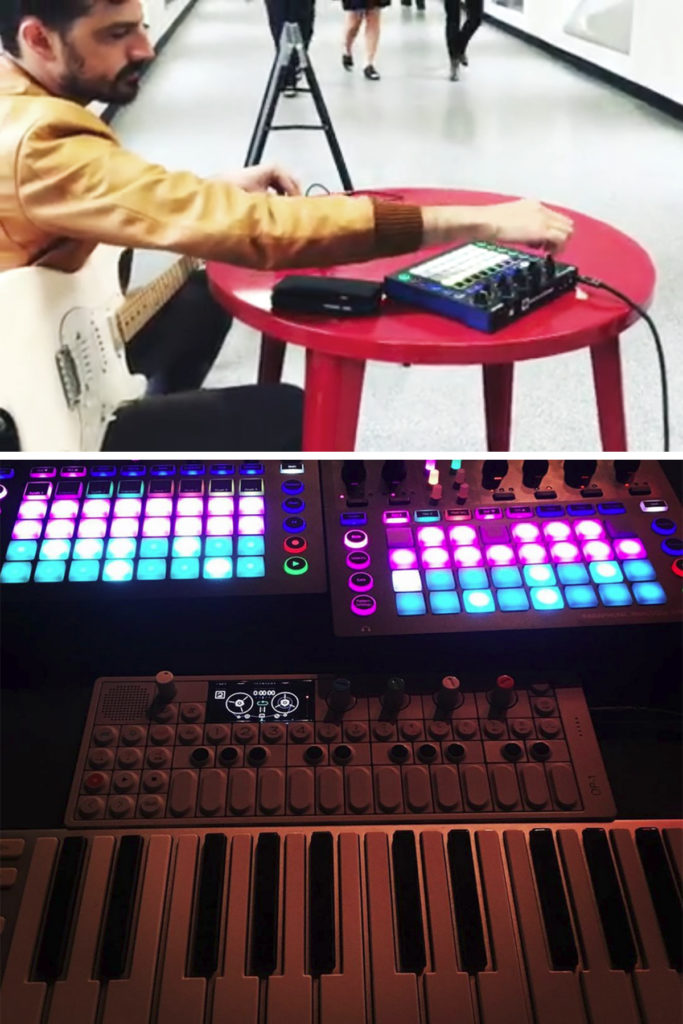 Join artist in residence Eric Carranza for a Music Making & Storytelling Workshop on the back river deck of the High Court Pub on Thursday, August 8 at 6:30 p.m. Share your creative efforts or have Eric help you reveal your creativity with his fun mobile rig of accessible instruments and music making devices. Rain site is the High Court 2nd floor space.
This event is open to the public, as well as writers and musicians of all abilities. Participants are encouraged to bring stories, artifacts, instruments, songs, ideas and/or writing samples to contribute to Eric's "Root River Viberations" project. This event is free, and advanced registration is not required. Contact Program Director Adam Wiltgen with questions at adam@lanesboroarts.org. Eric is staying to participate in the High Court Pub Open Mic Night following the workshop and invited you to do so too!
"What does Lanesboro sound like?" Saint Paul based composer, multi-instrumentalist and teacher Eric Carranza plans to find out. He believes that a given environment can deeply influence a piece of music or a story. With a location-based focus and a mobile rig of music making tools, Carranza is inviting community members of all backgrounds and musical abilities to create "Root River Viberations," a series of musical vignettes inspired by the people, landscape and energy of Lanesboro. A capstone Root River Vibrations Concert & Listening Party will take place on Thursday, August 29. For more on his project, visit: lanesboroarts.org/eric-carranza
Teacher, composer, performer and promoter; Eric Carranza has been working in music since his teens. Residing and working in Lowertown Saint Paul, Eric hosts and coordinates music for Saint Paul Art Crawl, Bedlam Lowertown, Public kitchen + bar and his own space, Sweet 317. Since moving to The Northern Warehouse he has curated a series of art-forward monthly music shows, varying from classical music of India to modern jazz. Eric creates and performs in a multitude of bands in the Twin Cities such as batteryboy, Hot Date, Excessive and Yeti Steady. Eric has been offering private lessons to people of all ages in the Twin Cities area since 2007. He has taught music in early childhood education at St. Paul Public Schools, as well as music therapy programs at Minnesota Veterans Homes.  His teaching approach focuses on the personalized attention students deserve so that they can reach their goals.