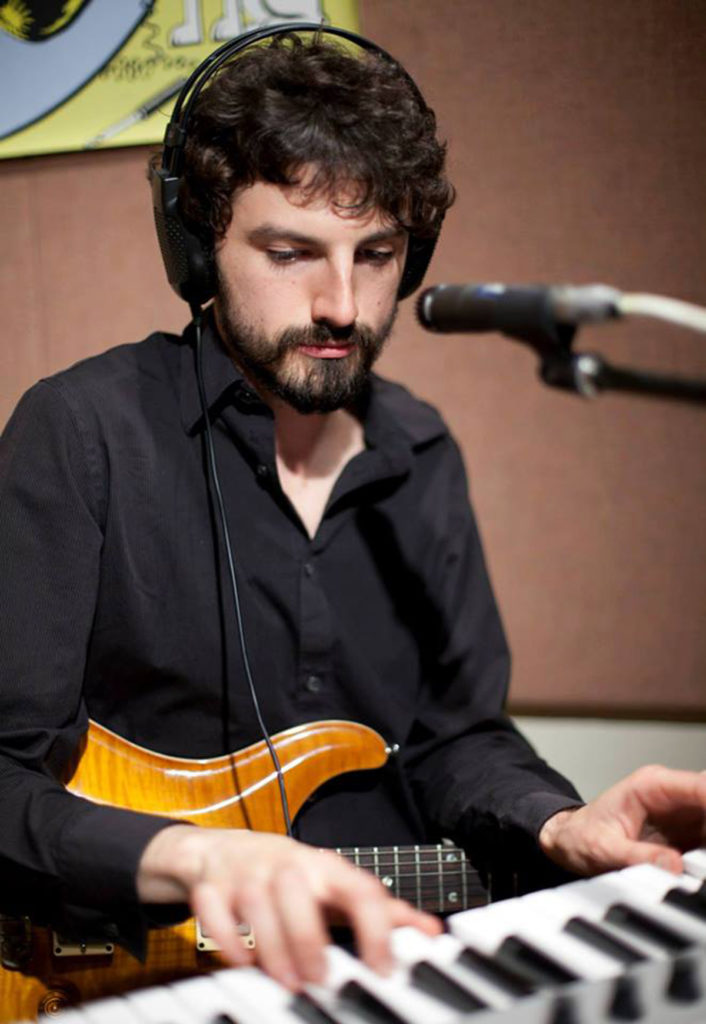 Welcome artist in residence Eric Carranza to Lanesboro and learn about his Root River Vibrations project over a potluck dinner in the upper level studio space of the St. Mane Theatre on Tuesday, August 6 from 5 p.m. to 7 p.m.  Feel free to bring a dish to pass! No advance registration is necessary, but feel free to get in touch with the artist by contacting Program Director Adam Wiltgen at adam@lanesboroarts.org or 507-467-2446. Eric is also performing alongside the volunteer cast of Over the Back Fence on August 9. Join him for a rehearsal immediately following the Welcome Discussion & Potluck in the St. Mane auditorium!
"What does Lanesboro sound like?" Saint Paul based composer, multi-instrumentalist and teacher Eric Carranza plans to find out. He believes that a given environment can deeply influence a piece of music or a story. With a location-based focus and a mobile rig of music making tools, Carranza is inviting community members of all backgrounds and musical abilities to create "Root River Vibrations," a series of musical vignettes inspired by the people, landscape and energy of Lanesboro. A capstone Root River Vibrations Concert & Listening Party will take place on Thursday, August 29. For more on his project, visit: lanesboroarts.org/eric-carranza
Musician and teacher Eric Carranza has a rich and diverse pool of performance projects to juggle (Excessive, Hot Date, batteryboy, Yeti Steady, etc.), in addition to musical composition and sound design work for mobile games, apps, ads, and more. He is also known in the Twin Cities for his community and art forward events, with various venues and organizations such as Springboard for the Arts, Walker Art Center, Saint Paul Art Crawl, and many others. Eric has also led interactive music making events with Walker Art Center, Visit Lake Street, and East Side Arts Council that blend performance, teaching, and collaboration. Eric has been offering private lessons to people of all ages in the Twin Cities area since 2007. He has taught music in early childhood education at St. Paul Public Schools, as well as music therapy programs at Minnesota Veterans Homes.