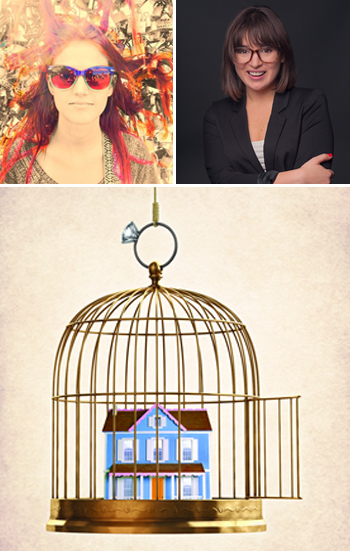 Welcome artists in residence Tatiana and Jacinta to Lanesboro and learn about their project "NORA" over lunch at the St. Mane Theatre on Tuesday, April 11.  Feel free to bring a dish to pass, but a light lunch and refreshments will be provided! No advance registration is necessary, but feel free to get in touch with the artists by contacting Program Director Adam Wiltgen at adam@lanesboroarts.org or 507-467-2446.
Tatiana and Jacinta will be working on NORA, a new documentary musical theatre piece inspired by Ibsen's "A Doll's House" and the true stories of mothers & wives across the country, April 10-24, 2017 as artists in residence at Lanesboro Arts. To learn more about their residence and project please CLICK HERE.
Tatiana: I am a director, writer and theater educator based in NYC. I am passionate about making performance that lives at the borderlines between traditional theatre, music performance and dance. Originally from Buenos Aires, I grew up traveling due to me father's career and was lucky enough to live in places such as Kingston, Jamaica; Atlanta; Boston; Miami and NYC. I work in collaboration with artists off all kinds and depend of others' creativities to tell the stories I am interested in. This means that I get to always learn from the people involved. I find myself experimenting with content and form in almost every project.
Jacinta: I am a composer, guitarist and music educator based in NYC. I believe in music as an universal language and I am passionate about combining music performance with multidisciplinary arts. I was born in Buenos Aires, and moved to Boston to pursue my Bachelor's degree at Berklee College of Music. For the past few years I have been performing my original music as a band leader, writing and arranging music, while also being part of different theater productions in NYC. I work as a Teaching Artist at the New York Philharmonic and participate at the Carnegie Hall Music Educators Workshop, and I am looking forward to applying the skills I am learning to this new project! I am very excited to keep on developing ideas that involve new collaborations with people from all kinds of cultures and backgrounds.
To learn more about the artists, please visit: