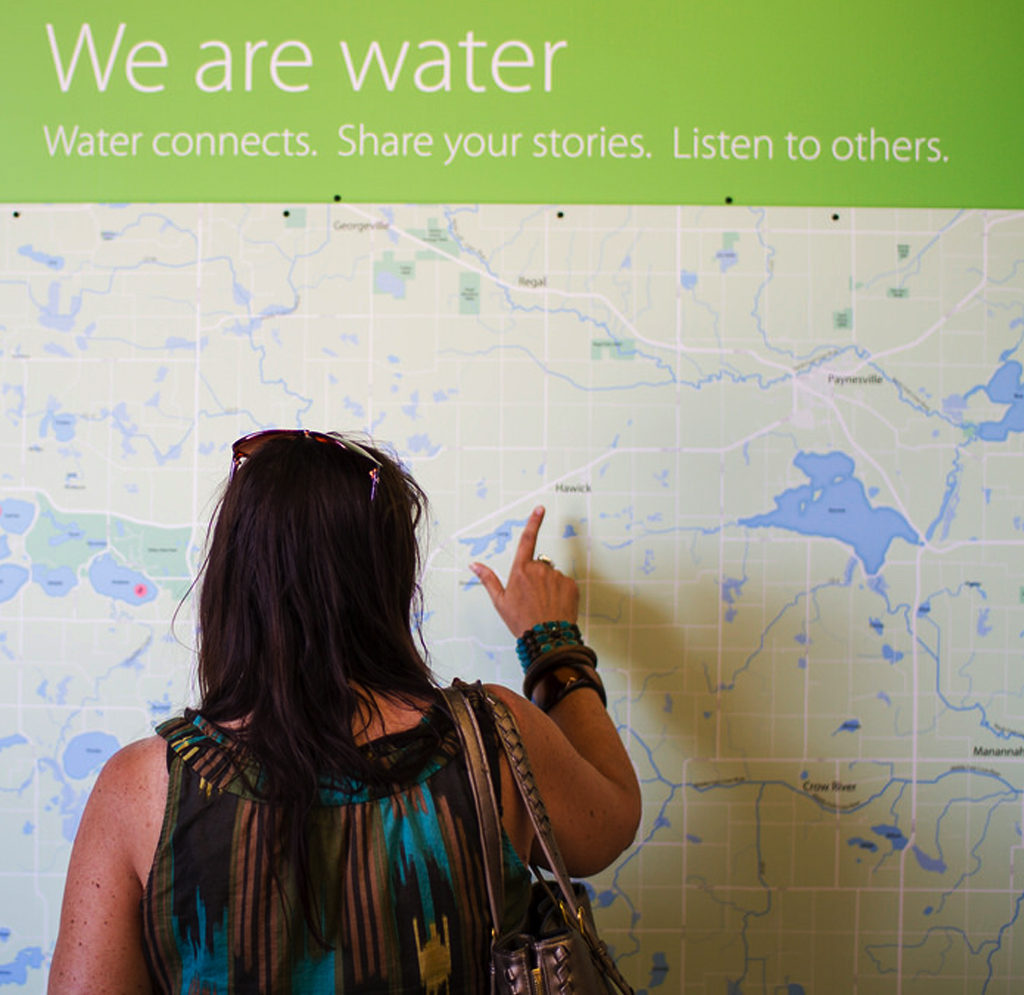 Free admission! Open to the public Wednesdays through Sundays, 10 a.m. to 4 p.m. in events hall at Commonweal Theatre. Opening ceremony and ribbon cutting 7:30pm on Saturday, January 7th.
We Are Water MN, a companion exhibit that tells the Minnesota water story. It was developed Minnesota Humanities Center and its statewide partners, the Minnesota Pollution Control Agency, the Minnesota Historical Society, the Minnesota Department of Health, the Minnesota Section of the American Water Works Association, and the Minnesota Department of Natural Resources. We Are Water MN is an interactive story collecting exhibit that focuses on individuals' relationships with and responsibilities to water. We Are Water MN shares information on water quality around the state juxtaposed with the voices of multiple Minnesotans including farmers, fishers, canoers, ricers, parents, potters, and teachers reflecting on what water means to them and their lives. This exhibit also provides a space for visitors to add their own water stories. We Are Water MN also raises awareness about the quantity and quality of Minnesota's water, connecting exhibit-goers to active water solutions.
Interested in bringing a school group? Interested in volunteering as a docent or tour guide?  Please contact Lissie Harter to schedule your group or learn more about volunteering at volunteer@eagle-bluff.org
Please contact the Commonweal Theatre directly at 800.657.7025 for questions related to their facilities. The Commonweal Theatre is handicap accessible.