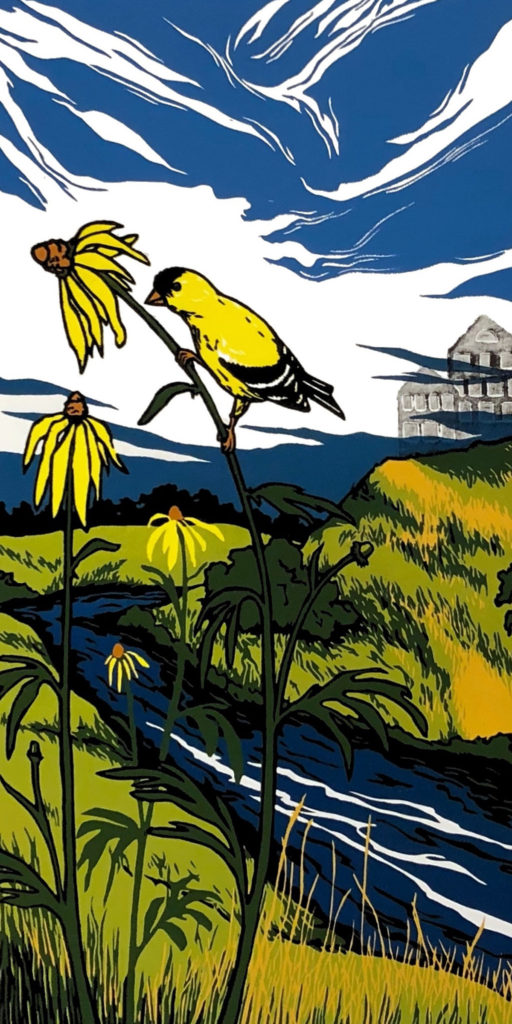 Lanesboro Arts presents "Under Pressure," a juried group exhibition of work by printmaking artists. The exhibit opens June 22nd and runs through August 11th, 2019.  Always free and open to the public, Lanesboro Arts Gallery is open seven days a week June through August.
Announcing a call for entries for print based artwork to exhibit in the Exhibition Gallery at Lanesboro Arts in 2019. Artists working in the printmaking mediums (but not limited to) of woodcut, linocut, collagraph, silkscreen, engraving, monotype, and lithography are encouraged to apply. Lanesboro Arts attracts thousands of visitors each year to its galleries and year-round arts programs and events. Lanesboro was named one of "America's Top Small Town Art Places" in 2013. Artists working in all print mediums are encouraged to apply. Postmark deadline for entries is May 1, 2019. Please check back soon under the 'Artist Opportunities' section of the Lanesboro Arts website for the online application form.
Contact Robbie with any questions at 507-467-2446 or gallery@lanesboroarts.org
This exhibit is sponsored by Inspire(d) Magazine and made possible by the voters of Minnesota through a Minnesota State Arts Board Operating Support grant, thanks to a legislative appropriation from the arts and cultural heritage fund. For more information visit www.lanesboroarts.org, call 507-467-2446 or email gallery@lanesboroarts.org. Handicapped accessible and free to the public, the exhibition gallery is located at 103 Parkway Avenue North in Lanesboro.