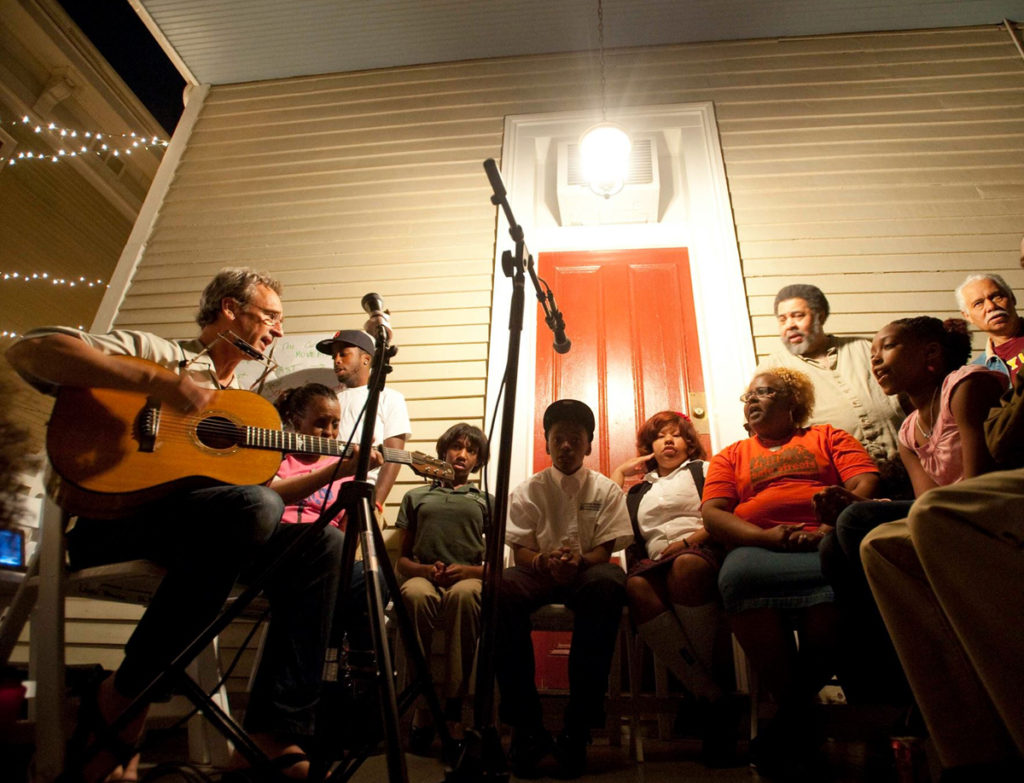 Acclaimed Minneapolis singer-songwriter and troubadour Larry Long is leading a Music & Storytelling Circle at High Court Loft in Lanesboro on Thursday, May 9 at 6:30 p.m. Following the workshop, the regular Open Mic will take place at High Court Pub at 7:30 p.m and Larry will share music and stories there as well.
Larry is returning to Lanesboro to assist community members in sharing their stories and turning that collective narrative into a song May 8 – 10 as part of the Performing Artist Engagement Program. This song will be presented at both "Over the Back Fence" on May 10 and the American Roots Revue concert on May 17, with community members participating.  This is an art experience, but more a celebration of the special circumstance of Lanesboro and an educational device to help develop empathy across the community from one group to another.
The Music and Storytelling Circle is open to the public, as well as writers and musicians of all abilities. Participants are encouraged to bring stories, artifacts, instruments, songs and/or writing samples. This event is free, and advanced registration is not required. Contact Program Director Adam Wiltgen with questions at adam@lanesboroarts.org.
Larry has made his life work the celebration of everyday heroes. Author, historian, actor, and broadcaster Studs Terkel called Larry "a true American Troubadour." Larry has written and performed hundreds of ballads celebrating community and history makers. His work has taken him from rural Alabama to the Lakota communities in South Dakota as he has given musical voice to struggling Midwest farmers, embattled workers, veterans and marginalized communities. He assembled the first hometown tribute to Woody Guthrie in Okemah, Oklahoma, which today has evolved into the annual Woody Guthrie Folk Festival.
This activity is made possible by the voters of Minnesota through an Arts Tour grant from the Minnesota State Arts Board, thanks to a legislative appropriation from the Arts & Cultural Heritage Fund.