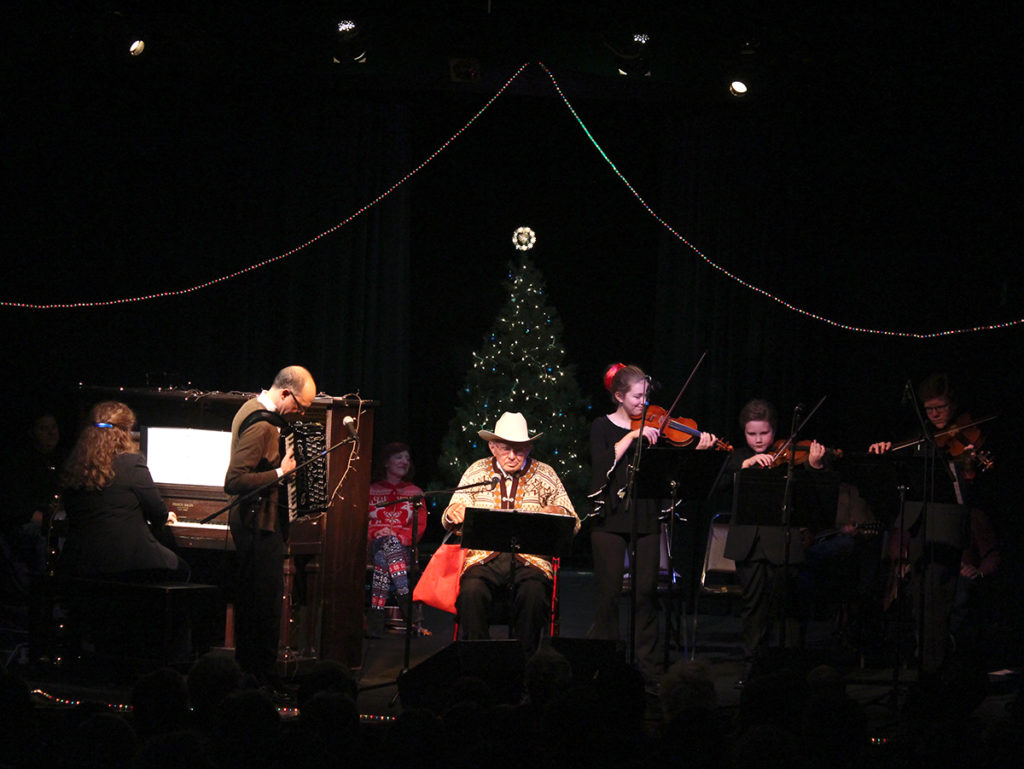 To watch: go to the Lanesboro Arts Facebook page here. The video will remain up through December 25th.
This event is free to watch, in order to keep our Lanesboro brand of holiday cheer accessible to all in these trying times. That said, if you'd like to support this program and Lanesboro Arts, please consider a ticket donation of any amount by clicking here.
Twin Cities-based accompanist, writer and vocalist Dan Chouinard is leading the 14th annual Old-Fashioned Holiday Sing Along on Friday, December 18, 2020 at 7:30 p.m. in the COVID-19 friendly format of Facebook Live. Chouinard will host the virtual evening on the Lanesboro Arts Facebook page in a new format but with the same charm as the annual Lanesboro institution. With his fantastic piano and accordion playing, gentle spirit and genuine appreciation for sharing stories and songs with the audience, the experience will be a celebratory way to embody the holiday spirit. In the face of a challenging pandemic year, Lanesboro Arts and Chouinard came together to re-imagine a safe format for this beloved holiday tradition.
With the help of local talent and technology, the 2020 Sing Along will feature a compilation of songs, poems, stories, and a heart-warming final number from familiar faces, quilted together into an evening experience hosted by Chouinard.
Chouinard had the following to say about this year's new format: "The Lanesboro Holiday Sing Along is always a highlight of my year, and I'm thrilled to be helping out with this season's 14th edition of our show. It'll be a different experience this time, we can't all pack into the St. Mane Theater and sing our hearts out like we usually do. But in this virtual version we'll still tell our stories and make music together, safely and with the same spirit of community and celebration, cooperation and goodwill."
As always, Chouinard will welcome local talent to the virtual stage during the Holiday Sing-Along. The 2020 show will feature Peter Torkelson, Catherine Glynn, the Ekstrom Trio, Sara Peterson, Bebe Keith, and more. Audiences will be able to join in from the safety and comfort of their own homes; singing along is highly encouraged!
The Holiday Sing Along is presented by Lanesboro Arts and sponsored by Wisconsin Public Radio, Commonweal Theatre, Inspire(d) Magazine, High Court Pub and Granny's Liquor. Tickets are not required, but ticket donations of any amount are welcome to support this show.