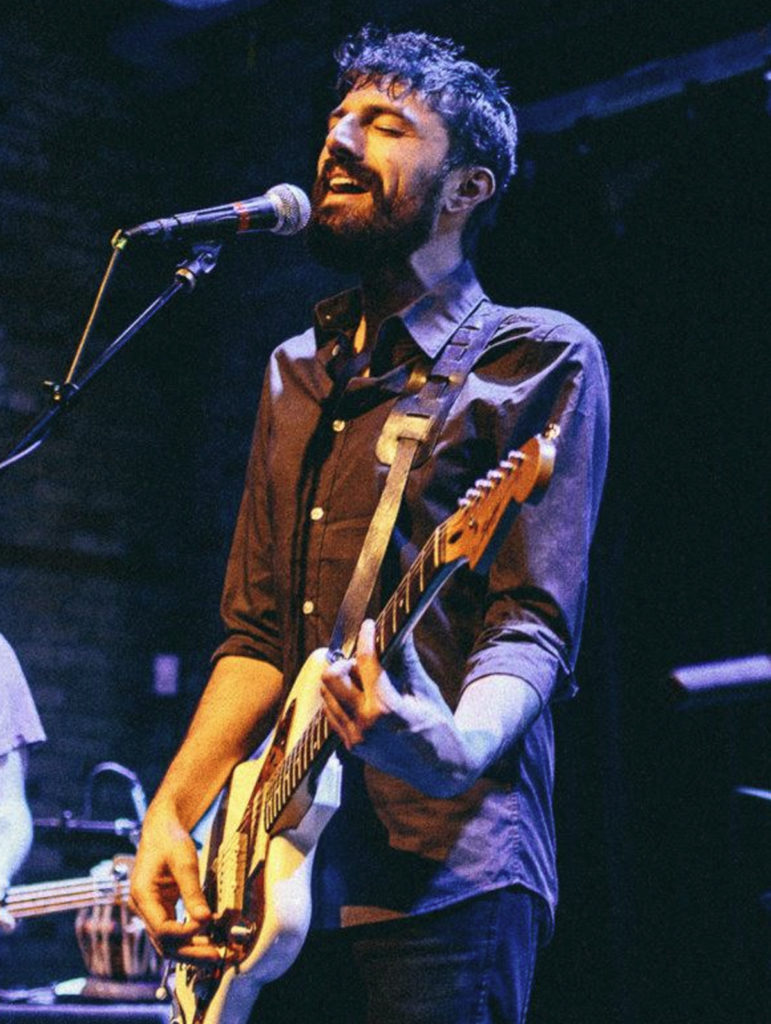 "What does Lanesboro sound like?" Join Saint Paul musician and composer Eric Carranza for a performance and presentation of "Root River Viberations," a series of musical vignettes inspired by the people, landscape and energy of Lanesboro, on Thursday, August 29 at 6:30 p.m. in a pop-up outdoor patio space to be created next to the mural behind the St. Mane Theatre. This performance is the capstone event of a four week residency in which Eric used music and intentional outreach to time create, interact, and engage with the community members in a variety of locations throughout Lanesboro. Refreshments will be provided!
Whether in a park, theatre, pub or pop-up venue, Carranza's main goals are to engage the community and provide a platform for artists. Enamored with the concept of location-based composing and creating, Carranza's mobile rig of devices and instruments allow him, and participants, to create and record ideas no matter where they are. He feels this allows for a certain level of creativity that always being confined to a studio or other formal space can often stifle. Carranza's accessible process, inclusive approach and infectious enthusiasm brings people from all walks of life together to reflect, share, be creative and have fun.
Teacher, composer, performer and promoter; Eric Carranza has been working in music since his teens. Residing and working in Lowertown Saint Paul, Eric hosts and coordinates music for Saint Paul Art Crawl, Bedlam Lowertown, Public kitchen + bar and his own space, Sweet 317. Since moving to The Northern Warehouse he has curated a series of art-forward monthly music shows, varying from classical music of India to modern jazz. Eric creates and performs in a multitude of bands in the Twin Cities such as batteryboy, Hot Date and Yeti Steady. Eric has been offering private lessons to people of all ages in the Twin Cities area since 2007. He has taught music in early childhood education at St. Paul Public Schools, as well as music therapy programs at Minnesota Veterans Homes.  His teaching approach focuses on the personalized attention students deserve so that they can reach their goals.