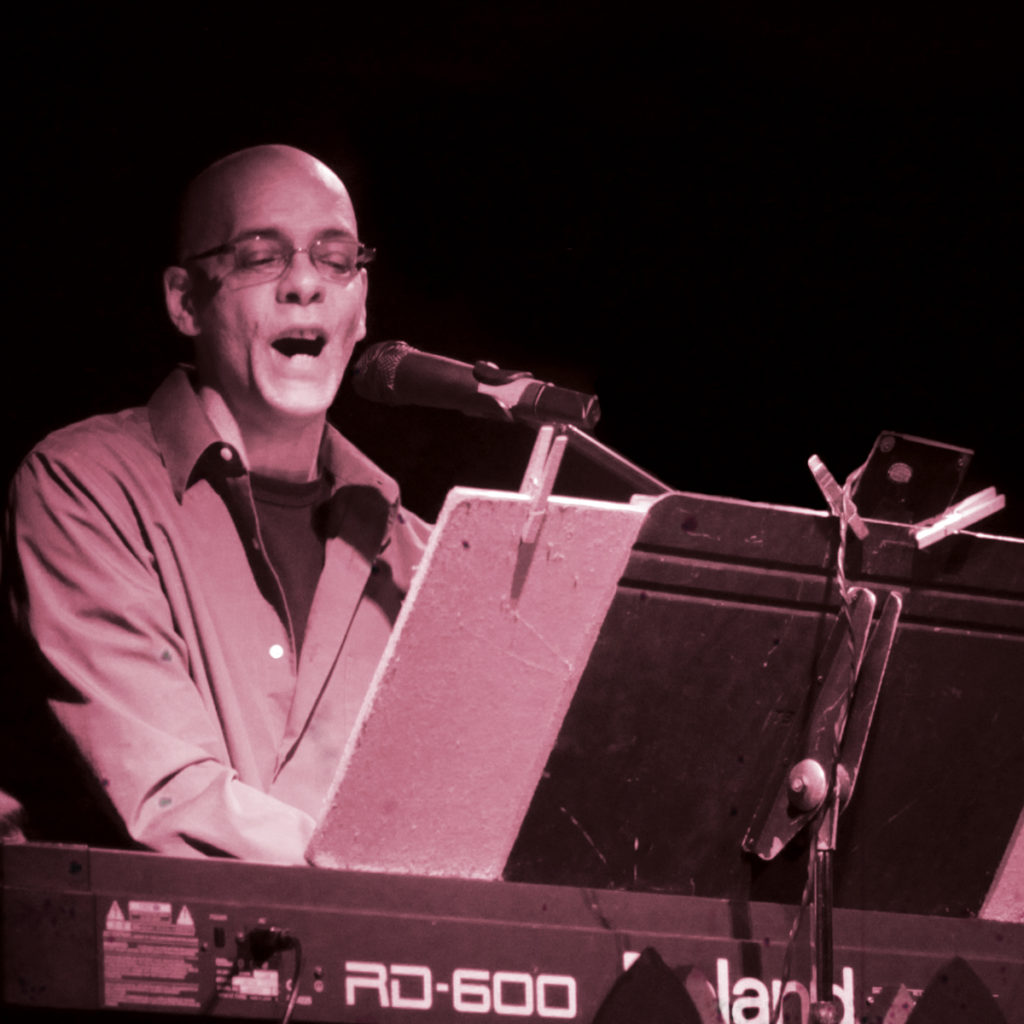 Celebrate Valentine's weekend and commemorate the 25th anniversary of the very beginning of Over the Back Fence, Lanesboro's own community variety show, with "An Evening of Romantic Music" presented by Damon Prestemon. Featuring unexpected special guests, as well as plenty of familiar faces, join Damon & friends for a memorable evening of stories, song and audience participation at the St. Mane Theatre on Saturday, February 16, 2019 at 7:30 p.m. This show is rated PG.
"It was an absolute crazy idea," Prestemon says reflecting back on the beginning of Over the Back Fence. "A group of 4 or 5 people in Lanesboro simply wanted to do something for Valentine's Day and I happened to have a karaoke machine and lights," shared Prestemon. "Nick's Ribs came on as a sponsor, word got around and it actually wound up being a huge success, with folks packed in the lobby waiting to get inside —  just like today. My act was singing a tune by The Chi-Lites." He adds, "We decided to buy time on KFIL and it took off from there. The rest is history."
Please note:
The St. Mane Theatre box office will open at 6:30 p.m. the day of the event. Tickets will also be sold in-person beginning at that time.
New in 2019: Each ticket purchased with a bank card will be charged an additional processing fee of $0.99. Patrons can avoid this processing fee by paying via cash or check in the Lanesboro Arts Gallery, or before the show in the St. Mane Theatre lobby.
If you are unable to purchase tickets online or need additional assistance, you may try calling 507-467-2446 to purchase a ticket over the phone during business hours. Tickets are also sold in-person during business hours at Lanesboro Arts Gallery.
We will have a list of the names of tickets buyers at the box office beginning at 6:30 p.m. If the buyer and their guests arrive together, no physical receipt or proof of purchase is needed in order to be admitted to the event–we will have a list!
Alternatively, attendees can also present a printed copy of the ticket PDF the ticket buyer was e-mailed or simply pull it up and present it on a smart device.
Lanesboro Arts is committed to accessibility for all people. Learn more about our access services.