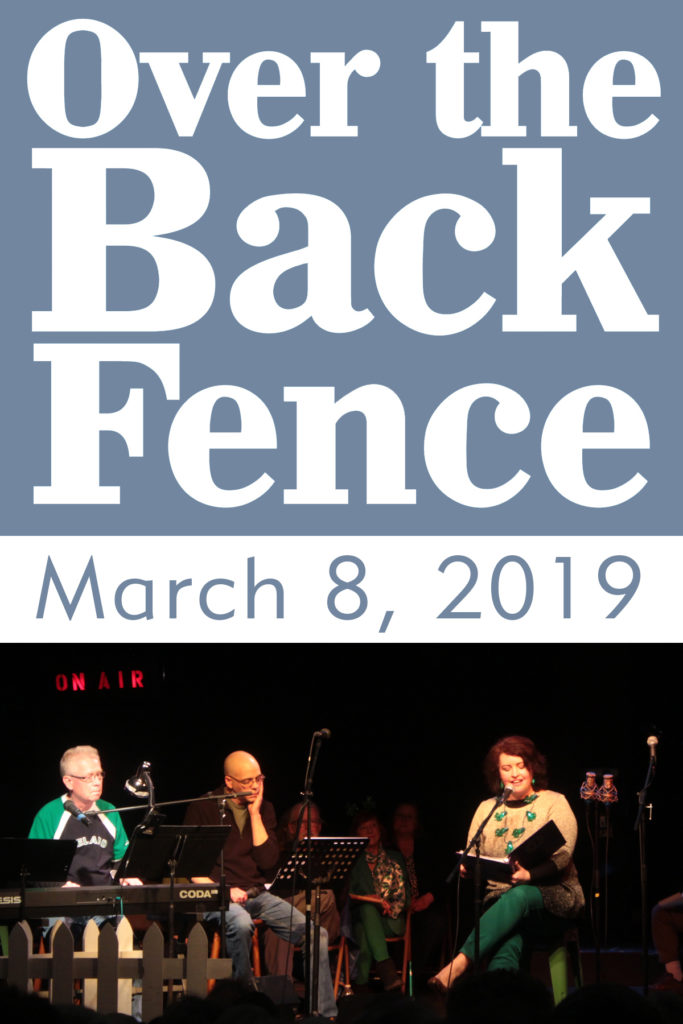 "Grand Ole Opry" is the theme of the first show of the 25th anniversary season of the "Over the Back Fence" Community Variety Show presented by Lanesboro Arts on Friday, March 8th at 7:30 p.m. at the historic St. Mane Theatre in downtown Lanesboro. Songs like "Jolene," "I Fall to Pieces" and "Big Bad John," as well as an appearance by classic country vocalist Janine Sherry of Preston, Minn., will be part of a phenomenal evening that also includes original skits, jokes, stories, and sing-alongs.
March's show features musical guest The Medicine Brothers, a country and roots music quartet from Viroqua, Wis., with distinctive vocals and powerful group harmonies led by the soulful, silky smooth baritone singing of Sandler Waggoner. The quartet is comprised of Shawn Neary, who is also in the band Cloud Cult, on upright bass & vocals, Uncle Mike Richardson on mandolin & vocals, and cousins Sandler & Jamie Waggoner on guitar & vocals. Each member in the group sings, "because it has always been our medicine and always will be."
Host Damon Prestemon returns for the 25th season with his rapid-fire wit and keen improvisational instincts that keep the show fresh and moving forward while having fun with the performers and guests on stage. Tom Schramm and The LPs, a ubiquitous country and bluegrass quartet in Fillmore County, will serve as this month's house band, accompanying the all-volunteer cast throughout the show. Doors open for seating at 7 p.m. with Tom Schramm and The LPs also providing pre-show musical entertainment beginning at 7:10 p.m.
Shows are held monthly on the 2nd Fridays of March-November. Every show is unique, with a different theme and fresh material.
Interested in participating on stage? Contact Kara at Lanesboro Arts: kara@lanesboroarts.org or 507-467-2446 x3
Over the Back Fence airs on KQAL 89.5 FM at 6pm on the Wednesday following the 2nd Friday show. Over the Back Fence is also published online as a podcast. Click here to download or stream Over the Back Fence.
Please note:
The St. Mane Theatre box office will open at 6:30 p.m. the day of the show. Tickets will also be sold in-person beginning at that time.
New in 2019: Each ticket purchased with a bank card will be charged an additional processing fee of $0.99. Patrons can avoid this processing fee by paying via cash or check in the Lanesboro Arts Gallery, or before the show in the St. Mane Theatre lobby.
If you are unable to purchase tickets online or need additional assistance, you may try calling 507-467-2446 to purchase a ticket over the phone during business hours. Tickets are also sold in-person during business hours at Lanesboro Arts Gallery.
We will have a list of the names of tickets buyers at the box office beginning at 6:30 p.m. If the buyer and their guests arrive together, no physical receipt or proof of purchase is needed in order to be admitted to the event–we will have a list!
Alternatively, attendees can present a printed copy of the ticket PDF the ticket buyer was e-mailed or simply pull it up and present it on a smart device.
Lanesboro Arts is committed to accessibility for all people. Learn more about our access services.