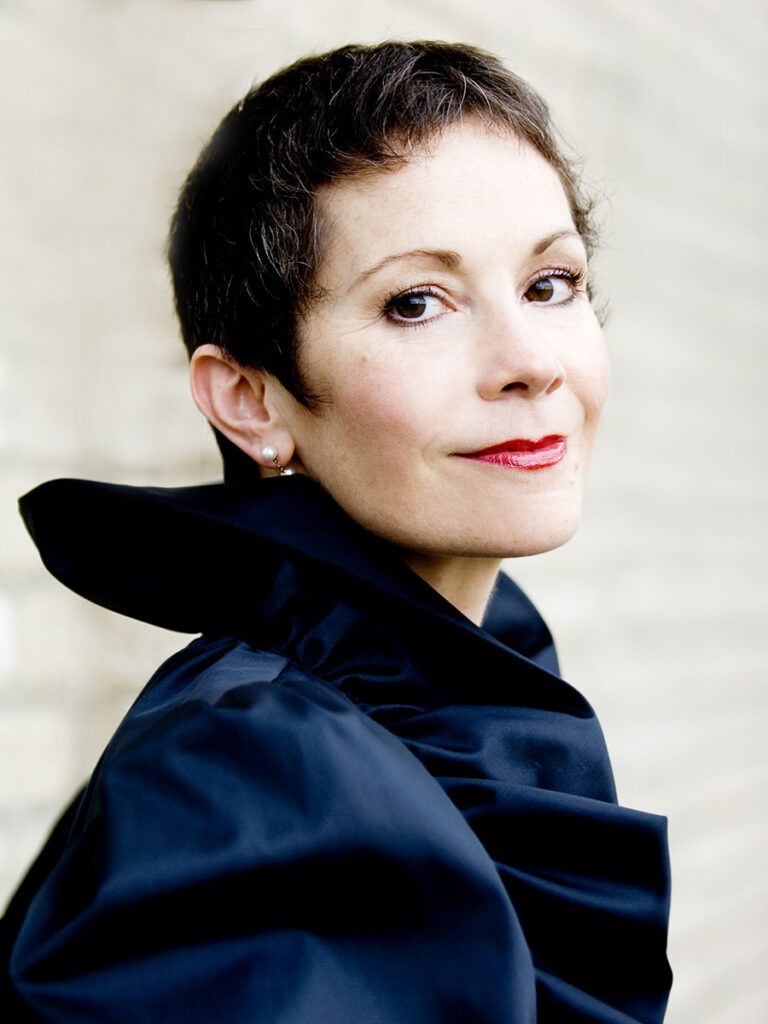 Who was Nadia Boulanger? Why did thousands of musicians flock to France to study with "the most influential teacher since Socrates?" Find out as Lanesboro Arts presents "NADIA," on Saturday, May 14th at 7:30 p.m. at the St. Mane Theatre in downtown Lanesboro, MN. Masks are required for this event. 
In a mesmerizing one woman tour-de-force marrying chamber music with theater, actress/singer Maria Jette explores the memories and secrets behind the legendary and charismatic music teacher, Nadia Boulanger. Music performed by the pianist Eric Fung and the Bakken Trio's violinist Stephanie Arado triggers Nadia's memories of her life, the deaths of her father and lover, the complex relationship she had with her sister Lili ("the true genius of the family") and the "crazy pleasure" she feels teaching. Nadia Boulanger's brilliance and magnetic personality are showcased in master classes and in private lessons with Copland, Francaix and Piazzola.
The imaginative Stephen Epp focuses on symbolism in his spare yet playful direction of this original Bakken Trio production based on Boulanger's own quotes, and on scenes recounted by Boulanger students to scriptwriter Mina Fisher. Nadia's own music and music of her vastly diverse students – Piazzola and Quincy Jones, Lili Boulanger and Copland – permeates the play, even as music formed the backbone of Nadia Boulanger's life. NADIA is the compelling story of a woman tenaciously overcoming sexism in early twentieth century Paris to make an unparalleled impact on the musical world.
NADIA, a Bakken Trio production written and created by Mina Fisher, premiered on the subscription series of The Bakken Trio at MacPhail Center for Music in September 2017 directed by Steven Epp. It starred Christina Baldwin as Nadia, and Bakken Trio musicians Stephanie Arado as The Violinist, Pitnarry Shin as The Cellist, and guest Michael Kim as The Pianist.
Maria Jette  (Nadia) began her professional life performing a combination of often excruciatingly difficult yet sometimes beautiful contemporary music and generally beautiful yet often difficult early music. She rapidly branched out into other eras and styles; and as she likes almost everything, has now sung it. She's appeared with The Saint Paul Chamber Orchestra, Los Angeles Chamber Orchestra, Minnesota Orchestra, Houston, Kansas City, San Luis Obispo, Santa Rosa, Charlotte, Buffalo, Grand Rapids, Austin, San Antonio and New York Chamber Symphonies, Portland Baroque Orchestra and Musica Angelica, and was a regular guest over many seasons at the San Luis Obispo Mozart and Oregon Bach Festivals and the Oregon Festival of American Music. At home in Minneapolis-St. Paul, she's concertized many times with VocalEssence (under the baton of longtime friend and colleague, Philip Brunelle), Chamber Music Society of Minnesota and Lyra Baroque Orchestra. She was a regular guest for 20 years on Garrison Keillor's A Prairie Home Companion.
Her 45+ operatic roles range from Monteverdi's Poppea and Handel's Cleopatra through Mozart's Pamina, Susanna and Fiordiligi, many of them with the late, lamented Ex Machina Antique Music Theatre, where for many merry seasons she portrayed goddesses, queens and mermaids in the Twin Cities. With the Saint Paul Chamber Orchestra, she starred as "the Mrs." in the 2002 premiere of Garrison Keillor's "opera," Mr. and Mrs. Olson. Traveling with her own ham, eggs, fox, box, house, mouse, et al., she's performed her own production of Rob Kapilow's mini- opera setting of Dr. Seuss' Green Eggs & Ham with festivals, orchestras and chamber groups around the USA, and stopped counting the audience total when it went past 50,000.
This activity is made possible by the voters of Minnesota through a grant from the Minnesota State Arts Board, thanks to a legislative appropriation from the arts and cultural heritage fund.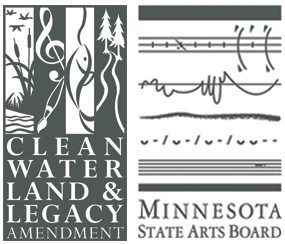 Please note:
Masks will be required for this event.
The St. Mane Theatre box office will open at 6:30 p.m. the day of the concert. Tickets will also be sold in-person beginning at that time.
Each ticket purchased with a bank card will be charged an additional processing fee of $0.99. Patrons can avoid this processing fee by paying via cash or check in the Lanesboro Arts Gallery, or before the show in the St. Mane Theatre lobby.
If you are unable to purchase tickets online or need additional assistance, you may try calling 507-467-2446 to purchase a ticket over the phone during business hours. Tickets are also sold in-person during business hours at Lanesboro Arts Gallery.
We will have a list of the ticket buyer names at the box office beginning at 6:30 p.m. If the buyer and their guests arrive together, no physical receipt or proof of purchase is needed in order to be admitted to the event–we will have a list!
Alternatively, attendees can present a printed copy of the ticket PDF the ticket buyer was e-mailed or simply pull it up and present it on a smart device.
Lanesboro Arts is committed to accessibility for all people. Learn more about our access services.