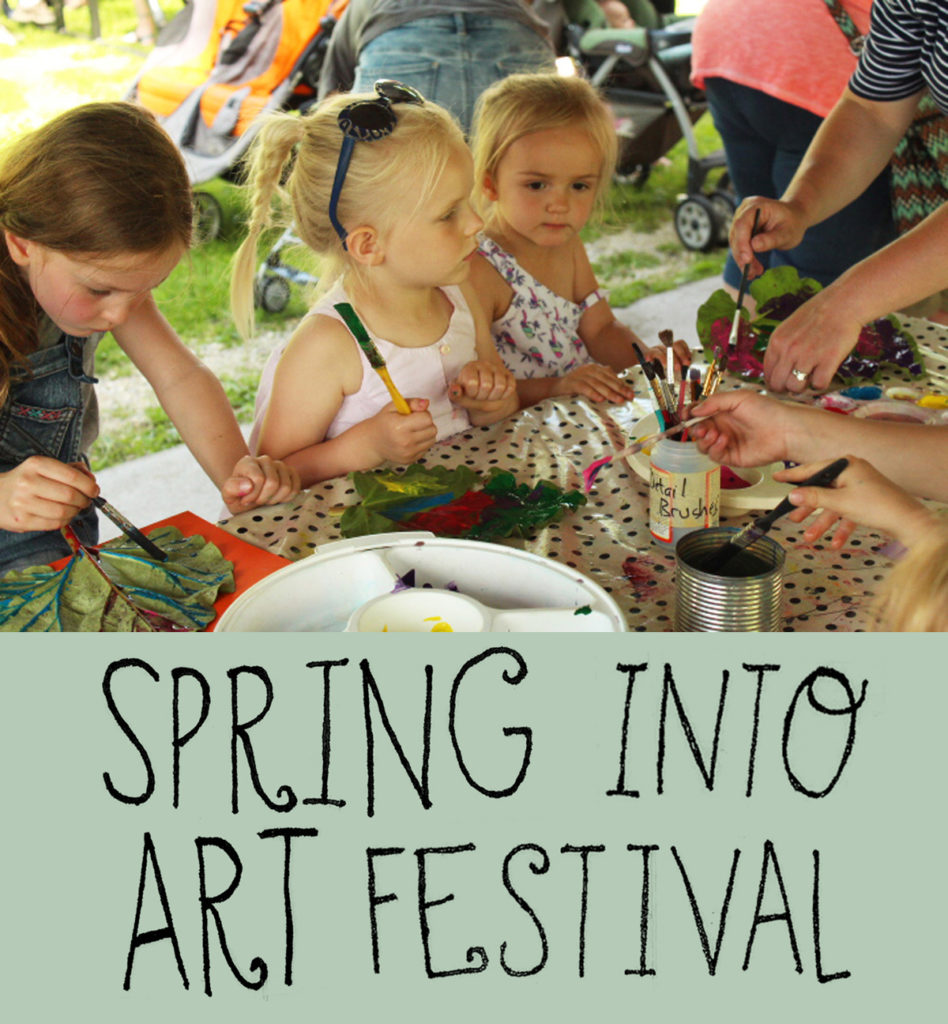 Lanesboro Arts is proud to present an Art Making Crawl as a part of the Spring into Art Festival in Lanesboro on Saturday, March 23, 2019 from 11:00 a.m. to 3:00 p.m. The Art Making Crawl is a free opportunity for participants to create with a variety of different art mediums, as well as learn techniques from artists.
The Art Making Crawl was created to make art more accessible and relevant to area residents. Lanesboro Arts will host art activities in eight different downtown businesses. These businesses will each have a different medium for participants to experience and experiment with.
This fun filled Art Making Crawl is meant to bring more awareness to our local businesses, along with supporting artists and connecting members of our community together. Visitors are encouraged to explore the businesses they are in as well as engage in the art activities.
Some of the confirmed businesses participating will be the Commonweal Theatre, Lanesboro Arts' St. Mane Theatre and Gallery, the Cottage House Inn, Cheryl's Fabric Garden, Lu-Lu's Fun House, and the Black Crow Gallery. Additional business will be added as they are confirmed.
Art Making Crawl Stations will include mediums and experience with watercolor, collage, charcoal, pastels, tempera on canvases, wire sculpture, fabric looms, book & stamp making, and more!
Artists that will be assisting at the different locations with various mediums will be the Artists competing in the Canvas Clash later in the evening from 9 – 11 p.m. Confirmed participating visual artists include Joan Finnegan, Jamie Harper, Samie Johnson, Stena Lieb, Erik Pearson, Jes Reyes, Lyon Smith and Meranda Turbak.
If participants choose to do so, artwork created during the Art Making Crawl will be installed and put on display in the Commonweal Theatre's events hall for free and public viewing Saturday, March 30 from 11 a.m. – 3 p.m. (participants can pick up their pieces from the Lanesboro Arts Gallery after Tuesday, April 2).
If you are interested in volunteering with the Art Making Crawl please contact Kara Maloney at kara@lanesboroarts.org
Spring into Art is an interactive, two-weekend celebration of creativity and community co-presented by Commonweal Theatre and Lanesboro Arts. Featuring an art crawl, a canvas clash, an original art exhibition, film screenings, live music, panel discussions, a production of "Bakersfield Mist" by Stephen Sachs, and more, the Spring into Art Festival is your cure for cabin fever. View the full schedule of events here: https://www.commonwealtheatre.org/news-events/spring-into-art/
This program is made possible by a grant from the Lanesboro Area Community Foundation and Southeastern Minnesota Arts Council, thanks to a legislative appropriation from the arts and cultural heritage fund.