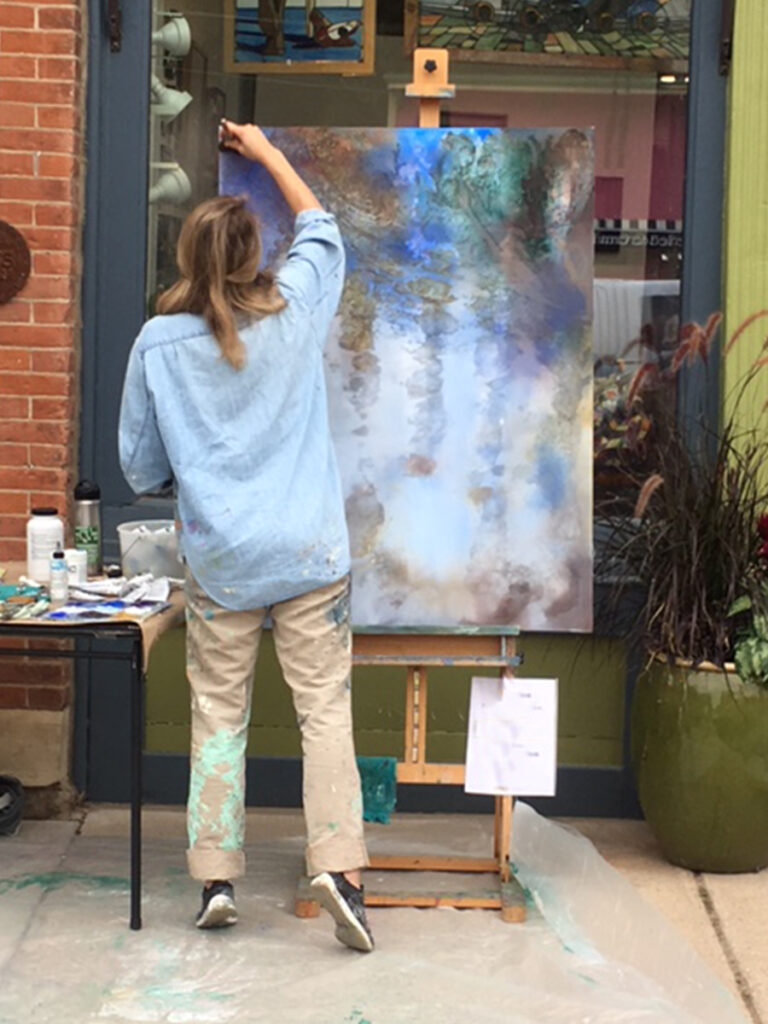 Join fellow artists at the Red Wing Arts Clay & Creative Center at 6 pm on Thursday, February 16th for the third session of the 2022/23 Artist Development Workshop Series. The Red Wing Arts Clay & Creative Center is located at 1920 Old West Main, Red Wing MN.
A collaboration between Lanesboro Arts, the Northfield Arts Guild, Paradise Center for the Arts, and Red Wing Arts, the series offers four themed panel discussions featuring professional artists on a variety of topics. This free workshop series is envisioned as a casual yet informative networking and development space for local artists and makers. The Artist Development series is also a launchpad for sharing creative works, learning from experienced artists,  sharing in the vibrancy of our talents and experiences as artists in this highly arts-centered community!
Session 3: Making a Living as an Artist will explore what it takes to make a living as a full-time artist. This session answers such questions as "How do I start the process of becoming a full-time artist?" "How can I navigate the risks involved?" Is there some sort of magic formula, or are you figuring it out as you go? Artists can learn more about these questions and more from the panel of four professional artists, including Lanesboro's own Sue Pariseau, alongside Gabby MaravelaS, Layl McDill, and Dan Wiemer.
Local Artists interested in carpooling to this event should email info@lanesboroarts.org!
Sue Pariseau is a studio potter who loves making pottery people use in their everyday lives. Whether savoring that first cup of coffee in the morning, serving the kid's favorite meal, or sneaking a bowl of ice cream before bed, each small joy is made more lovely when experienced in handmade pottery. Sue has been making and selling pottery for over 20 years and has prior work experience and education in business management.
Gabby Maravelas is a tatto artist and small business owner. She has been tattooing for 13+ years and specializes in full color tattoos with magicla glitter and sparkle! She's a real life Rainbow Bright just trying to bring vibrant colors and happiness to our world with her tattoos.
Layl McDill grew up in Gillette, Wyoming, where she began creating at a very young age. She recieved her BFA in illustration from the Columbus College of Art Design, but she found it more exciting to make sculptural work and sell it through galleries and art fairs. She has exhibited her work around the country since 1994. It can also be found in numerous books and publications. Polymer Clay is her medium of choice, using the millefiori technique and some added mixed media materials. The theme of wonderment permeates her sculpture that are covered with endless details. Her work has won many awards, including the Award of Excellence, Artistry Member show, 2022; 2nd Place Overall, Arts North International 2021; First Place, Athletics, Art Garage 2021; and Award of Excellence, Art Splash, IA, 2022 and 2019.
Dan Wiemer is an artist who paints on location (plein air) and in his Red Wing, MN studio.  His watercolor technique uniquely combines opaque acrylic with transparent watercolor that stylizes the landscape and is influenced by printmakers and batik artists. Learn more at https://danwiemer.com/
The next and final installment of the 2022/23 Artist Development Workshop series is Session 4: Grant Writing for Artists, which will be held at the Paradise Center for the Arts in Faribault on May 18th.