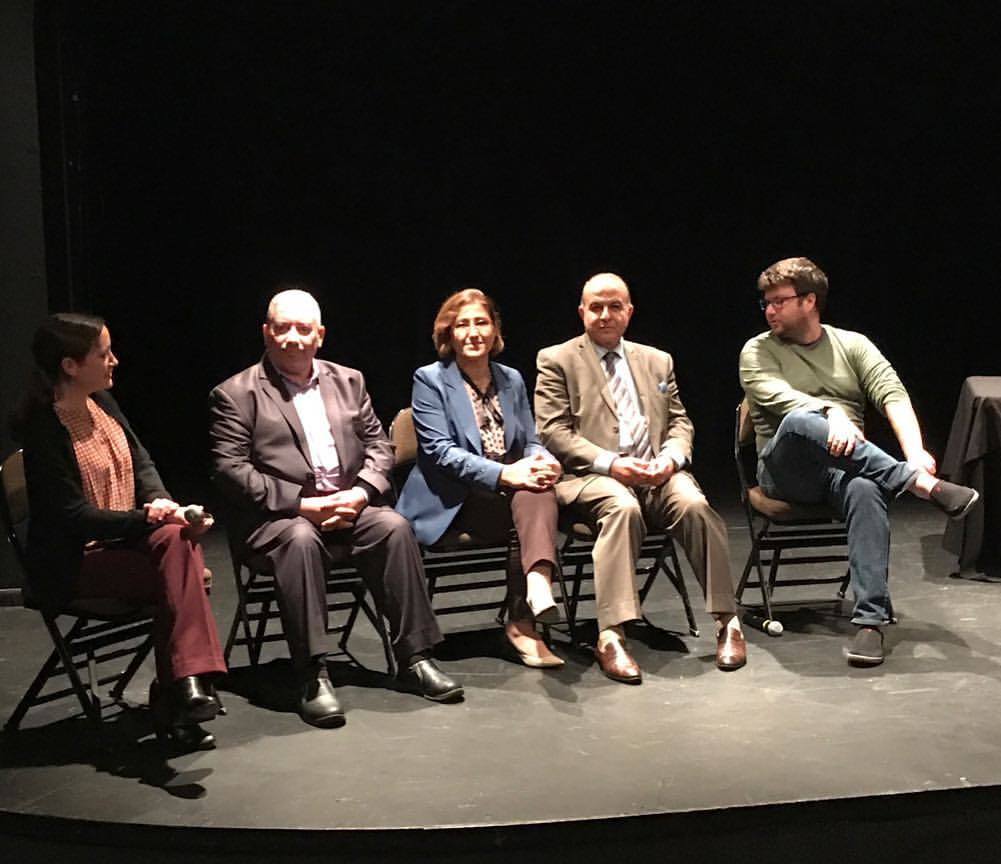 Cross-cultural Storytelling — Perspectives from the Iraqi Voices Project: Come away with a deeper understanding of how to make cross-cultural storytelling effective, accurate, and fair by participating in a discussion in the Upper Level Studio Space at the St. Mane Theatre at 10:30 a.m. on Saturday, February 3 with US documentary filmmaker Nathan Fisher and six Iraqi-Minnesotan filmmakers: Jamal Ali, Jameela Hasoon, Ali Alshammaa, Ghazwan K. Khalid, Randa Khalid, and Nadia Saleem. This event is happening in conjunction with a 1pm screening of films from "Iraqi Voices."
"Iraqi Voices" is a program of the Iraqi and American Reconciliation Project (IARP) a nonprofit organization based in Minneapolis that facilitates artistic and cultural dialogue between Iraqis and Americans. IARP presents authentic Iraqi and American voices to counter negative stereotypes, build mutual understanding and respect, and provide a platform for dialogue (reconciliationproject.org).
Nathan Fisher is the creative director of Northern Monday Films. He has an MA in Media Studies with an emphasis in documentary video production from the New School for Public Engagement. He is the director of The Unreturned (2010), an award-winning feature-length documentary shot in Syria and Jordan. Since 2012, he has been working with the local Twin Cities Iraqi community to produce a series of short documentary films.
Jamal Ali is from Baghdad. He graduated from Spartan College of Aeronautics in Tulsa, Oklahoma in 1979 and had a career as an aircraft maintenance engineer for Iraqi Airways. His wife, an anesthesiologist, and two children fled to Minneapolis in 2009. Jamal now lives in Spring Lake Park and works as an interpreter. He has been a part of the Iraqi Voices project since 2012.
Jameelah Hassoun is an anesthesiologist who worked in the medical field in Iraq for more than twenty years. She came to Minnesota in 2009 with her husband and two children. She now lives in Spring Lake Park and works as a medical interpreter.
Ali Alshammaa is a civil engineer born and raised in Iraq. He left for Kuwait during the Iran-Iraq War and after the Iraqi invasion of Kuwait, he fled once again to Jordan. He moved back to Iraq after the 2003 United States invasion. He lives in Fridley with his family.
Ghazwan K. Khalid and Randa Khalid are dairy producers from Ramadi, Iraq. They moved to Minnesota with their two children in 2010. They own the Minnehaha Food Market in St. Paul and hope to open an Iraqi sweet shop in the near future.
Nadia Saleem is Palestinian and grew up in Iraq. She moved to Minnesota in 2010 with her family. She now works as an interpreter.