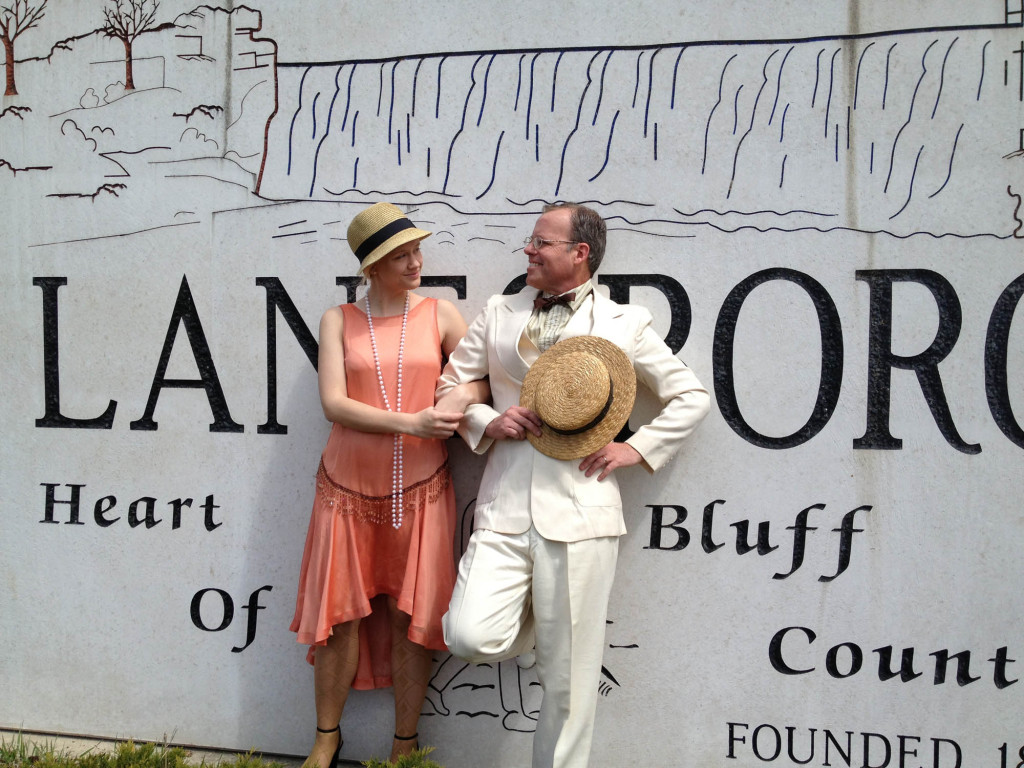 History Alive! A Tour of Lanesboro with Pop-up Plays will feature three dramatic scenes portraying life in 1880, 1920, and 1960, enacted with music and dance by local actors and guests.
FREE and open to the public!
The plays and the tour have been researched, created and directed by Lanesboro performer and historian Jane Peck. One-hour tours begin and end at the Lanesboro History Museum, 105 Parkway Ave S. in Lanesboro. The outdoor tours are free and open to the public! Tour times: Saturday, May 30 at 1, 3, and 5 p.m.; and Sunday, May 31 at 1 and 3 p.m. The tour involves walking a hill and one scenic mile. A wagon will also be available to accommodate those with accessibility challenges; reservations should be made in advance for the wagon ride by calling the History Museum at 507-467-2177. In celebration of the project, a reception will be held on Saturday, May 30, from 6-8 p.m. at the Lanesboro Arts Gallery, 103 Parkway Ave N. in Lanesboro; this event is also free and open to the public.
Jane Peck has had three passions throughout her life: dance, history, and teaching. She is thrilled to work on this project, as it combines all three! "As a child, I listened to my grandfather's stories of the past in Albert Lea, and that gave me the view that history is real stories of real people, not just dates and wars. I hope this event will help people to imagine other times in their own towns as well," she says. History Alive! A Tour of Lanesboro with Pop-up Plays will bring to life friends and relatives of the Drake, Kennedy, Flattum, Bergey, Nelson, Flaby, Nestande, French, and Powell families. The cast includes 16 people from all walks of life in Lanesboro: Pastor Kerry Eversole, Mayor Robin Krom, Heidi & Phil Dybing, Blake Coleman, Val Tindall, Rita Dalzell, Bonita Underbakke, 6-7 children, Rachel Storlie (of Spring Grove), and fiddler Danielle Enblom from St. Paul.
Through her company Dance Revels History, Jane Peck has produced performances of history with dance and music most of her career, performing at museums, colleges and festivals throughout the Upper Midwest since 1994. In 2011 she created and staged a show about Twin Cities history in the 1840s, Bottineau Jig! Untold Tales of Early Minnesota. History is one of the greatest inspirations of her artistic life. "We have so much to learn from the lives and decisions of our ancestors. Knowing family and community history provides me and others with a sense of perspective that can't be found elsewhere," she says.
This activity is made possible by the generosity of the McKnight Foundation through a grant from the Southeastern Minnesota Arts Council.