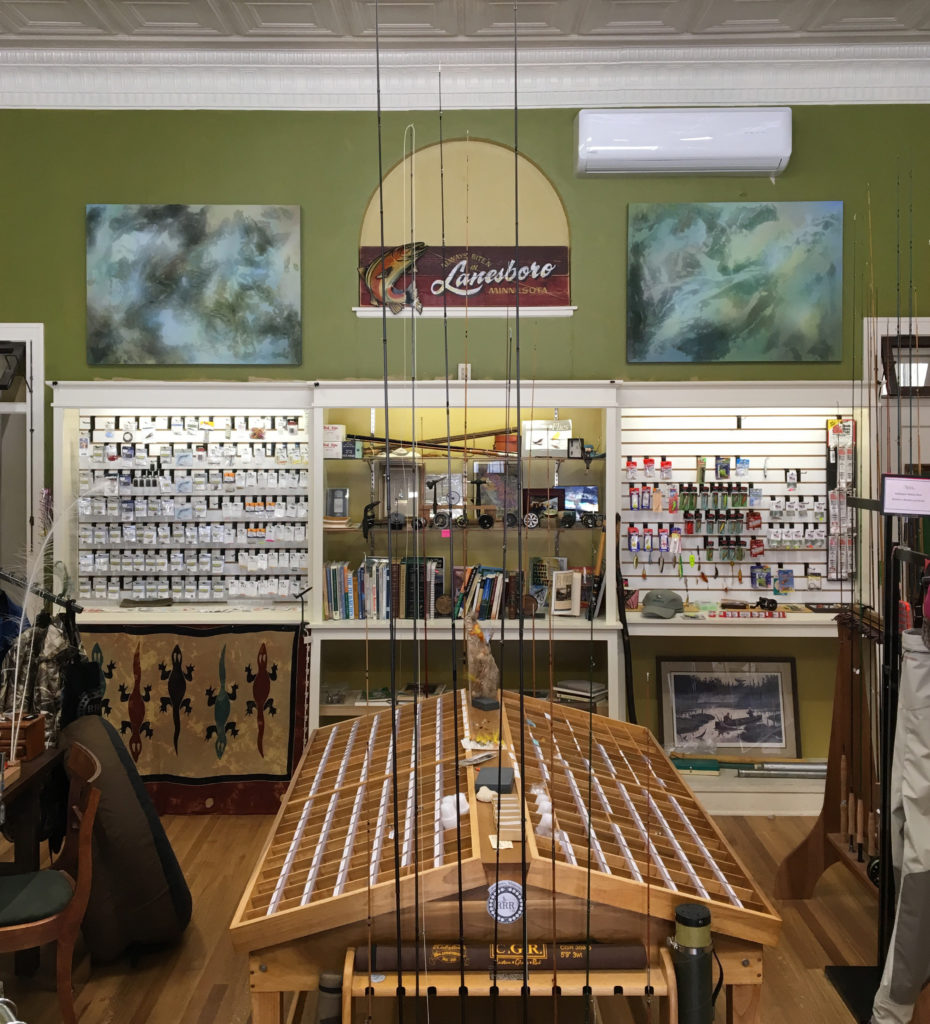 As a Minnesotan, Annie Hejny was raised with simple, consistent values of stewardship. Those lessons laid the foundation for my current art practice and environmental activism. About two years ago, she began painting with collected Mississippi River water and sediment. Annie uses a blended acrylic painting technique of pouring the harvested materials over a flat canvas, allowing it to emulate the natural flow and erosion before layering with traditional brushwork. Painting with river water and sediment is how she lives out her responsibility to our precious earth.
As part of Annie's month-long residency with Lanesboro Arts in August 2017, she hosted a community painting event at Gateway Park beneath the Coffee Street Bridge. Together with 30 participants and onlookers, they honorably harvested water and sediment from shoreline of the Root River. Annie also led the group in writing words of offering on the blank canvases and then pouring the first layer of color and texture. This collaboration set the foundation for Annie to develop the paintings in my studio over two weeks. These paintings hold the many stories and experiences that she created with the local waters of Lanesboro.
The completed paintings, "The Root River Series," are on display now through October 14 at the Root River Rod Co. in downtown Lanesboro!
Lanesboro Artist Residency Program is made possible by support from the Jerome Foundation